Zoe Conway, an 18-year-old school leaver, talks about her experience at Accenture as part of the Horizon Programme. For any young people hesitating about heading to straight to university after school, a gap year internship may be an interesting option which would allow you to gain insight and experience in the world of work with a renowned company.
Can you tell us a bit about your background and education?
I studied at King Solomon High School from year 7 through to year 13. I was always a hard worker and today I'm still extremely motivated to succeed in life. I received 1 A* 3 A's 7 B's and 1 C at GCSE and continued to study A-Levels in 6th form achieving a B in English Literature AS level and an A* ICT, B Product Design and B Religious Studies equating to 340 UCAS points.
How did you land your internship with the company?
I visited a
UCAS convention
with my school in year 12, where we were to learn about all the different universities the country has to offer. Little did I know that there were also career opportunity stalls such as, The Royal Navy, The Bank of England, and
Accenture
. Not for one minute did I ever think I'd be working here. When I got home that evening I researched the Horizons programme and learnt that it was an
8 month Gap Year scheme for A-Level leavers
who intend to go to University in the future. I then found a website called
www.studentladder.com
which posted about several different internship opportunities. I followed the URL to the Accenture sign up page, however the applications were not open. Following this, I visited the Accenture Horizons page twice a week for the next few months. I was then surprised when one day the application process was open. I applied for 3 large corporate internship programmes, Accenture being one of them. After sending my application off to Accenture, I didn't think I did that well, nor did I believe my previous work experience had or has any relevance to Accenture, so I told myself my chances were less. All I have is 
ambition, motivation, drive and determination to succeed
and of course my academic ability. A few months after sending my Application off, I received an email from the Accenture HR team stating that my application had been "successful" and that I had 2 weeks to prepare for a
telephone interview.
I received a set of questions that I could be asked about, which meant I had to research everything about Accenture, I was now anxious. After spending hours on my research, I had my telephone interview which lasted up to an hour. I was then told they would be in touch. About a month later I received an email stating that I had once again been "successful" and I was invited to Accenture's Assessment Centre. This was during half term, so I didn't miss any time off school, it lasted from 9.30 until 5PM. The day began with meeting 15 other applicants, students just like myself. I was a little nervous to say the least. We were given our own iPad for the day and met with a few senior members of Accenture.
The day compromised of a small comprehensive task, followed by a group task and finished with an individual face to face interview.
Usually, I would be nervous on this occasion but I told myself just to act myself as I don't have anything to lose, after all if I didn't get a place on the horizons scheme I would just start university in September with all of my friends. So it was a win win situation.
How much time passed between your application and the moment you were hired?
I received a phone call whilst I was abroad in America November 2014.  It was a call from an unknown number and since I was on holiday I made the choice not to answer it. After ignoring the call for 4 times, I decided to answer. "Hello is that Zoe", "Yes, who is speaking", "It's X from Accenture,
we would like to offer you a place on the Accenture Horizons scheme
", I was honestly shocked to think that I could achieve something like this. Although I had received a place, I still had to aim for 340 UCAS points, equivalent to AAB or A*BB at A-Level, otherwise I would lose my place. Following this call, I received many emails throughout the year with requests to sign contracts, provide legal right to work in the UK documents etc. My friend told me that I was
"living under a rock"
whilst revising for my A-Levels as I spent all my time at school in the Library or an ICT room in order to ensure I would secure my place at Accenture. I was offered my place in November 2014, I then started in September 2015. So to answer your question,
a 10 month interval in total
.
What are your typical missions?
My typical missions are to achieve a
wide understanding of business in all areas
so that I am able to apply my knowledge in my university studies.  Following this, I plan to take a
placement year
at Accenture and possibly join the
graduate scheme
here.  I have a goal to be successful and I have no doubt.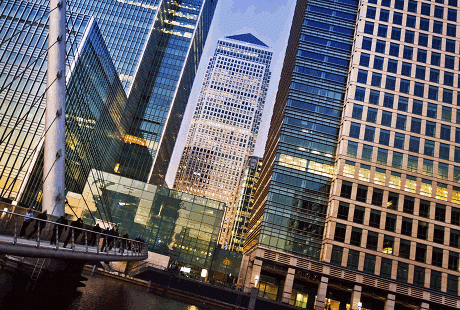 Have you taken part in any team-building activities within the company?
I would class myself as a pro-active Analyst as I try to attend as many networking events as possible. On my second week of the project I participated in my first
Accenture "Tech Talk"
which focused on a debate as to whether the dark web is something that Accenture should be involved with as a company. After attending this event
I realised how many opportunities are available here at Accenture
, which given me the motivation to attend as many events as I can to broaden my understandings and outlook as an
Analyst
. With my team on my current project I have attended 3 events since joining in September. For example, several members of our team took part in a well-being event for a 1 hour spinning class. Following this another team building activity we have attended is Ice Skating in the festive season all in order to
 maximize team morale, festivity and motivation
as well as my personal visibility through networking.
Can you tell us what the atmosphere is like at work?
The atmosphere is
very focused on achieving goals, yet very calm and welcoming
. Depending on what project you are working on depends on your location. You could be working at a client site or in one of the Accenture London Offices or even abroad. Regardless of where you are the team morale and atmosphere is the same,
I feel so welcome and I love it here.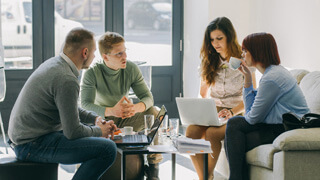 Would you recommend Accenture and why?
Without question,
I would 100% recommend Accenture
.  It has been the starting point to my successful career, a learning platform to develop my business knowledge and to learn as a person, as well as my ability to attend networking events and simply to understand how to create added value for the company and for the future.
Do you think that there are career prospects within Accenture?
Yes, there are career prospects within Accenture, throughout each project all Analyst, Consultants, Managers whatever level are required to write a set of objectives. Throughout your project you are to visit those objectives to assess whether you have met them or not. I have recently compiled my objectives and provided my self-input. These objectives are then sent to your current managers on your project who will provide personal feedback. I am then able to forward this to other managers who I wish to share your ability with and the HR team who can secure the file to see if there are possible job opportunities at Accenture.
What are your plans from now on?
The scheme finishes in May, I will then have 5 months in the summer to
explore the world
, and
prepare for university.
 I plan to visit at least two new countries this year and to ensure I make the most of the 5 months of freedom before the hard studies of business management begin. Thank you Zoe for sharing your experience which I'm sure will be useful for many young people choosing their career path! We hope you enjoy the rest of your time at Accenture and enjoy exploring the world this summer :).