Many generations have learnt how to write a cover letter. In practice, emails have become our main channel of communication with recruiters. Along with CVs and cover letters, it has also become important to master the "job application email", in other words, the email you send along with your CV and cover letter. Philippe Deljurie; co-founder of Meteojob, Head of Communication and Strategic Partnerships at Agefiph and France Télévisions, shares his advice.
Email: the recruiter's daily tool. Like the majority of others working at a company, recruiters spend the large majority of their time dealing with emails. Therefore, your email will simply be "just another email amongst many others". In other words, recruiters will probably spend as much time reading your email as all the others: a very short time. Your email should therefore be short and sweet. A few main skills, a few key figures and that's it, on to the conclusion.
Here are the 3 main rules of a good job application email
The email should arrive in the recipient's inbox
In theory, unless you're sending your email to 50 recruiters and 50 different companies, it's very unlikely that your email will go into Spam. However, it's much better to write to an actual person than to an impersonal email address such as recruitment@company.com. It's worth taking the time to find the name of the recruiter (on social networks, for example), or the name of a contact within the company. If you send your email to the wrong recipient but the content is interesting, they are more likely to forward it to the right person.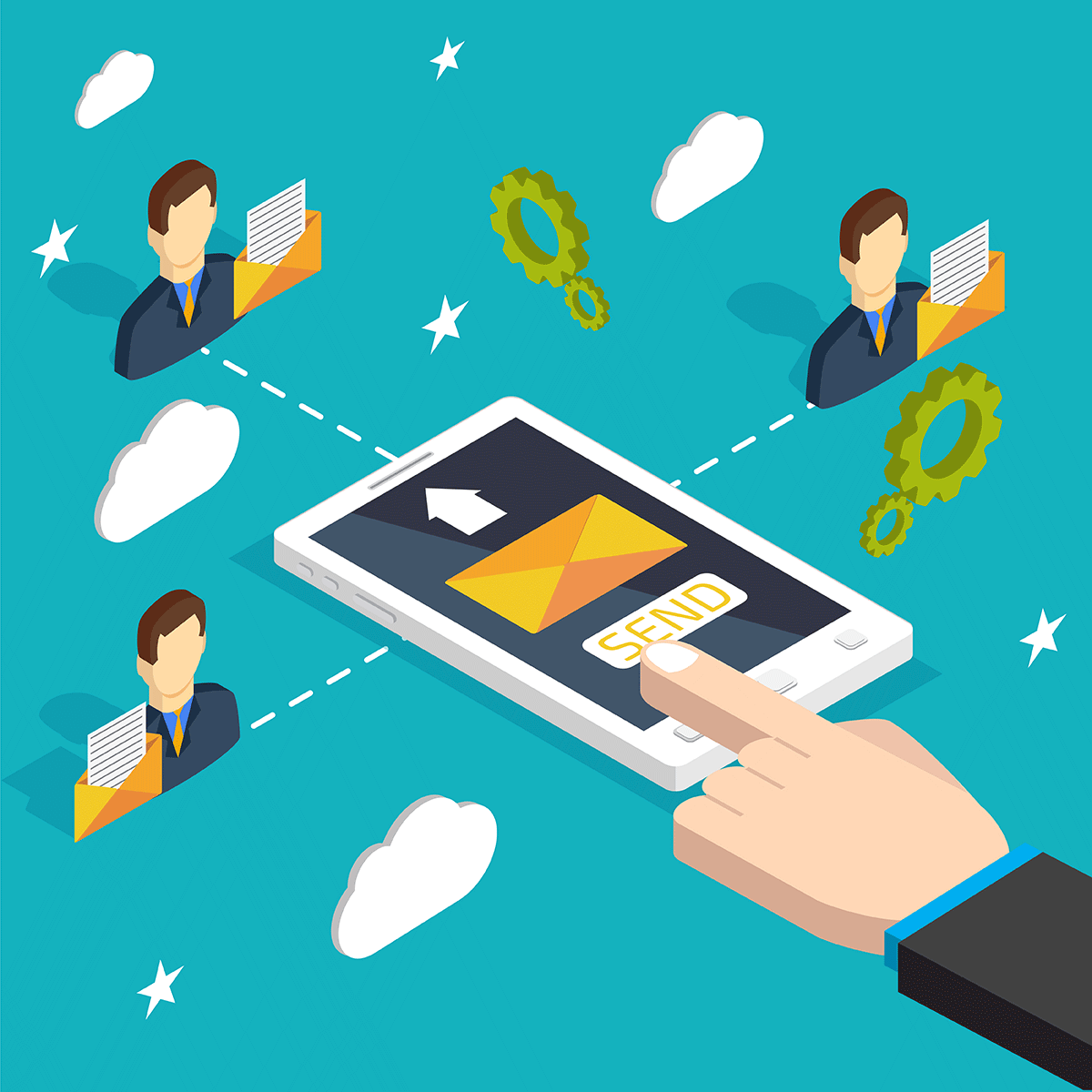 The email should be opened
The email's Subject Line should make the recipient(s) want to open it. If someone in the company gave you the name of the contact and told you to mention their name, mention it straightaway: "On behalf of". It's important to be concise: no more than 40 characters (4 to 6 words) is a good rule to follow.
The email should be read
What's more, it should be read quickly. As we mentioned earlier; reading time is short. After having clearly stated who you are and what you want, let them know that you have attached your CV and Cover Letter. It's best to avoid overly polite forms of address, a "Many thanks" is more than enough. You can also include "If necessary, could you please forward this email to the relevant person or service?". Don't forget to leave your contact details.
In conclusion, an email definitely doesn't replace a CV. A job application email should arrive quickly, find the right person, be opened and read, to ensure you are contacted for a telephone or face-to-face interview. Finally, as with a salesperson who initiates contact via email with potential clients; it's natural, after a few days, to phone the person you would like to speak to and make sure they received your email: another great opportunity to make a good first impression! If you found this article useful, don't forget to read our article about how to write a follow-up email after a job interview.