One moment it was exam season, the next moment you were down the pub to celebrate their end. But now? Now you're home and although the replenishing fridge and the pets are lovely, their novelty may have worn off a bit by now. However, here at

Wizbii

we've come up with some ways you can fill the time, particularly if you don't have a summer placement.
1. Travel
Let's face it, you'll probably not have this much free time for a long while/ ever again, so if you've been meaning to visit somewhere, then now might the time to do it – budget permitting of course! This doesn't mean you have to fly to the other side of the globe, you have a wide range of options in Europe, just keep an eye out for a cheap flight/ train. If you're really tight for cash, how about you go on a road trip of your own country with some friends? After all, you've never really seen the whole of your country!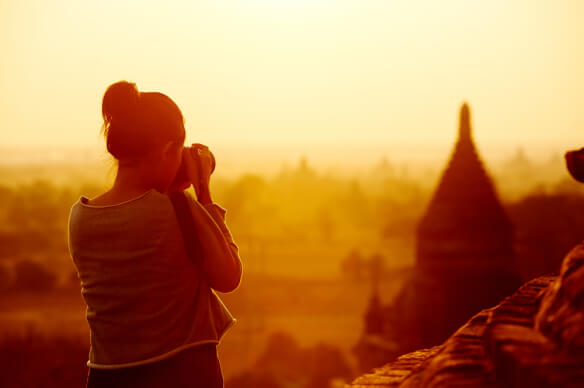 2. Volunteer
Here at Wizbii we're big fans of volunteering schemes, especially for summer placements. These can be an office placement within a charity (e.g a graphic design placement), or a more hands on experience, such as helping to clear up gardens of the elderly. In fact, we've done an article about them
here
. They can be fantastic ways to gain skills and a few extra lines on your CV. Best of all, a lot of them are happy to take you on at a lot shorter notice than usual placements, if not immediately.
3. Make the most of your uni house (if you're able to)
If you still have at least a year left at university, then this will apply to you. It's worth checking the fine print in your contract, but sometimes tenants will be allowed to live in the house during the summer. Not very often in life will you be able to say you have 2 houses you can live in – especially if your parents seem ready to make you move out after graduation! If you make a trip up there for a week or so, you'll be able to explore your uni town when the majority of the students aren't there. This can give you a bit of independence again, which is always good. Also, you can finally go to that little cafe you meant to try, but never had the time to – result!
4. Take up a new hobby/ try to learn a new skill
Another one to make use of the sheer amount of time you have available. Trying out a new hobby/skill can be a worthwhile endeavour, for reasons other than it being beneficial to the CV (it will be though, check out our article on coding
here
). If you can find a hobby which you particularly enjoy, then keeping it up when you return to university could result in you meeting new people and gaining new connections. It could also come in handy as a way to relax when the stress of deadlines and such becomes too much during the academic year.
A quick list, four things to consider doing this summer to try and stave off boredom. If you've got any other ideas, let us know below in the comments!