In the digital world, a company without a good website more often than not gets lost in the dust of their competition. This is especially true for entrepreneurs or startups looking to target millennials or other tech savvy groups.
If you're looking to expand or start your business as we enter 2017, make sure your website does not fall victim to any of these mistakes.
Overly Long, Drawn-Out Website Design that is Difficult to Read and Understand
Even the above subheading is too long. Websites must be easy to understand. Within three seconds of visiting your website, the user should have a basic idea of what your webpage is about. Keep it simple and break up large sections of copy into a more streamlined and easily digestible format. Website simplicity starts with your URL and continues into the first several seconds of on-page interaction. For example, take a look at the two URLs below; both webpages infer that there are windows for sale. However, upon further review, one site is a company that has several products to choose from and the other, well…not so much:
http://greatlakeswindow.com/window-product-lines/
https://thewindowdog.com/get-a-quote/
The former example does a great job of clearly highlighting their product offering and funneling their readers one step further down towards conversion (in this case, a purchase). The latter provides a messy list of states which, when clicked, serves an even messier page of cities.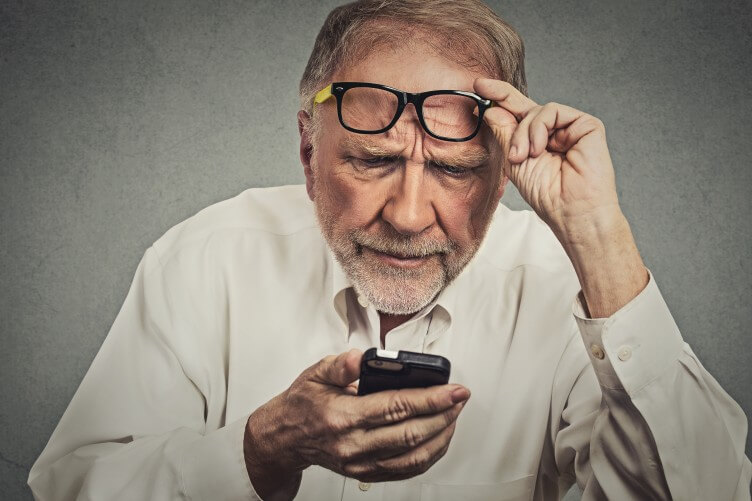 Long Loading Speeds
In this day and age of instant gratification, there is nothing more frustrating than waiting for a webpage or media to load. Long loading times hurt businesses through lower conversion rates. In fact,
Kissmetrics
estimates that 40% of consumers will abandon a webpage if it takes more than three seconds to load. Two of the biggest culprits of slow loading times are messy website code and large image sizes. High-quality images can quickly transform a website to make it look beautiful, but they can also substantially reduce your load times. If you want to include high-quality images make sure that you are using
an image compression plugin
on your website. Reducing the CSS, JavaScript, and HMTL that comprise your website's backend is another great way to reduce your load times. There are
several tools
that can help someone with this project, and if you do plan to work on the code yourself, Mozilla has a
great guide
for HTML developers.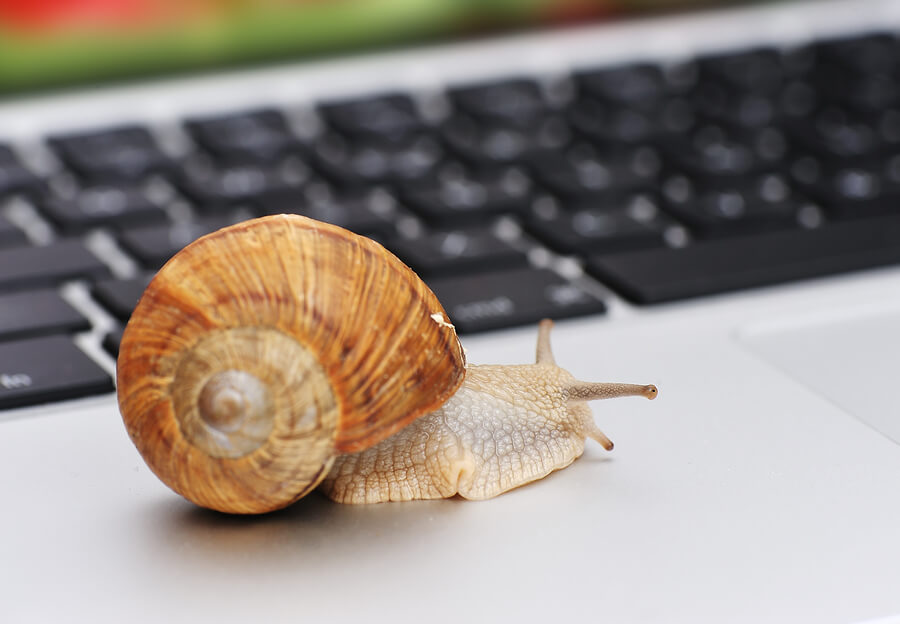 Hosting Duplicate Content
Having the same copy appear multiple times on your website is not only confusing for the user, it's also a big indicator to Google that your website is low quality. For many e-commerce websites, this duplicate copy often appears across multiple product pages, or elsewhere on the web, such as a manufacturer's or competitor's website. Ensuring original copy on all of your webpages is a great first step, and one that will add to the overall user experience for your viewers. Google, Bing, and the other search engines, are not users, but bots and crawlers. You'll want to make sure that you are not running into duplicate content issues. Using a website crawler like
Screaming Frog
, for example, will enable your web team to quickly check your site for the major duplicate content pain points below:
♦ Protocol
: http & https are two different websites
♦ Subdomain
: www, non-www, and anything else before the actual domain
♦ Title Tags
♦ Product, blog, and category pages
: specifically looking for URLs that have been indexed with dynamic tracking parameters If you find duplicate content issues, a 301 redirect to the right URL should fix the problem. However, if you absolutely need multiple versions of the same page, or the duplicate content is occurring on a webpage that you do not control, you can leverage the rel=canonical tag to let Google know which page is the original version. Keeping within the housing industry from the previous example, let's look at an
infographic
from a company like TransUnion SmartMove. A quick check of the source code (Ctrl + U) will show proper implementation of the canonical tag: <link rel="canonical" href="
https://www.mysmartmove.com/SmartMove/blog/beginner-guide-owning-rental-property-infographic.page
"> By having this page self-canonicalize, TransUnion creates a safety net ensuring that if any websites were to copy and paste this resource, Google and the other search engines will still know to serve the MySmartMove webpage for any keywords which this content ranks for.
Vague Calls to Action (CTA)
While the specifics relating to CTAs are often dependent upon your vertical, we've seen that many websites either fail to leverage CTAs effectively or do not have them at all. The key to creating a strong and compelling CTA is to test, test, test, and then test again. When implementing your CTAs there are a few industry best practices that you should include from day one:
♦
 Keep CTA numbers down – Multiple CTAs can work if they are non-competing actions.
♦ 
Ensure visibility – Buttons should be easily seen and are obviously clickable to new users.
♦
 Utilize strong action verbs – "Apply Today" elicits urgency much more than "Click Here". Let's look at two examples of effective CTAs, one from a national retailer and one from a privately-owned local business:
Looking at this example from Home Depot's
Roof Installation page
, there are a lot of positive elements you can look to employ on your own website:
♦
 The CTA appears above the fold and consumes roughly 80% of the viewable screen, funneling the reader's attention to their intended action.
♦ 
Notice how there is a high-quality background image which directly correlates with the content of the page. Not every business is a major national corporation that can offer free services in their CTAs, so let's look at an effective example from a local small business called SD Equity Partners: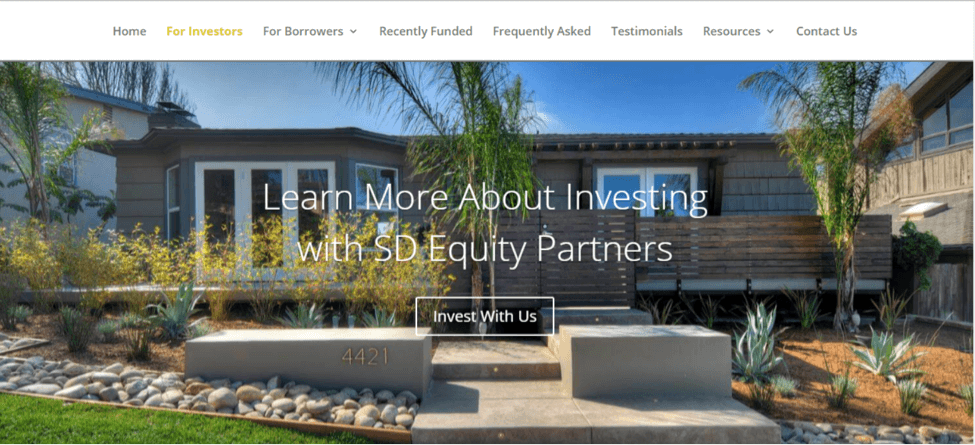 Similar to the above Home Depot example, this small business has also effectively used a high quality image to contrast against their CTA, positioned their CTA above the fold, consumed a large amount of the viewable screen to funnel their readers' attention, and used copy that directly relates to the content on their
investing webpage
. In both examples, the message is both clear to the reader and inspires action. These are the two of the most critical components of any effective CTA.
Lack of Mobile Optimization
Having a website that's mobile friendly is of the utmost importance. There are hundreds of reasons to have a mobile friendly site, but looking forward to 2017 the main reason is simple: it's how potential customers will find you.
Accelerated Mobile Pages
, otherwise known as AMP, is quickly becoming the new standard of the mobile web. In fact,
Google has announced
, that the mobile index and desktop index will be separated in the near future.
Key Takeaways
This entire article can be summed up in one sentence: an effective website in the year 2017 is simple, fast, consistent, and easy-to-read on any device. In addition to other
business mistakes to avoid
, make sure to keep these tips in mind when creating and maintaining your company's website as your business continues to grow.
Author Bio:
Sam Wheeler is a digital business consultant for Inseev Interactive. A graduate of Northwestern University, Sam is based out of San Diego, CA and works with companies from all over the world. When he is not sitting behind the computer you can find him in the ocean, surfing the evening swells.