We all go through the phase of "looking for a job", whether it's as a student, looking for an internship or part-time job, or as a young graduate looking for a first job. With all the different ways of finding a job available, it's easy to feel lost. Where should you start? What sites should you create an account on? Does a dream job actually exist? The answer is yes, if you're armed with patience and a little bit of organisation. Discover our 5 simple tips to help you organise your job search and find the right job to match your skills and qualifications! 
1. List the companies and jobs that interest you most
It's pointless to send your CV to lots of different companies
without some organisation
, you will end up losing your time and motivation. It's true that you're looking for a job, but you shouldn't come across as desperate because of it and accept the first job that comes your way. First of all, have a think about your perfect job, taking into account
your studies, your profile
and above all, your
preferences and professional objectives
: would you like to work in a large multinational company or would you prefer something smaller, somewhere where you can show off your independence, like a
startup
for example? Take the time to research the company. Read the different job postings and evaluate their relevance with regards to your
professional aspirations
. Your job search will be more organised and you will be able to apply for the jobs that will satisfy you most.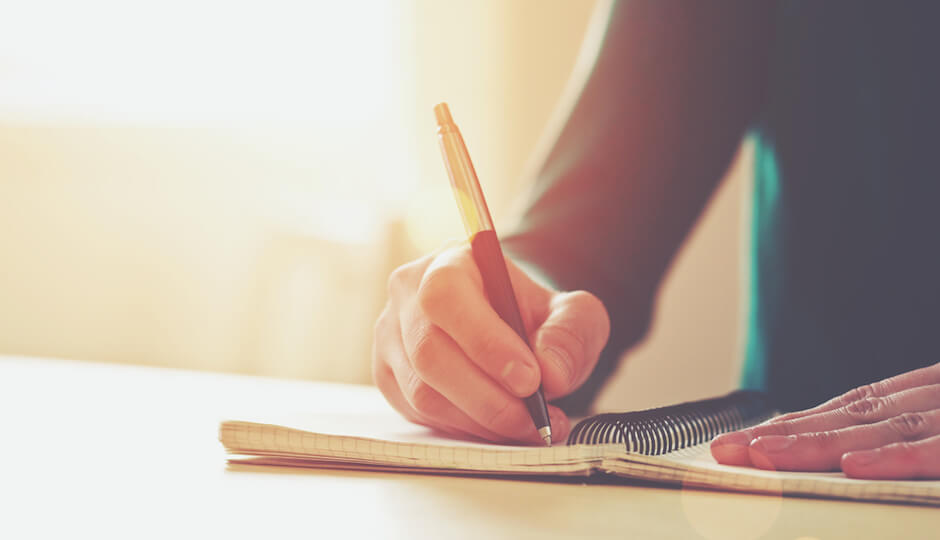 2. Take time to prepare your application
Once you have made a list of the different companies to contact and the jobs you would like to apply for, make sure you have
a convincing application, adapted to each job
. Whether it's online or at the job centre, the first thing you need to do when looking for an internship or a job is to prepare your application. Avoid contacting companies or applying for jobs if you haven't already take time to
prepare your CV and cover letter
, both
adapted to the company you'd like to work for, and the job
for which you're applying. The CV should be full, original and easy to read. It should put particular focus on your past experience, especially experience which is relevant to the position you're applying for. With regards to the cover letter, it should describe, in a concise manner, what motivates you to be a part of the company and what attracts you about the position in question.
What's more, remember to adapt your CV and cover letter to the job in question, addressing it directly to the company you're sending your application to. There's nothing worse than sending the same CV and cover letter to every company: it's obvious straight away.
3. Develop your network
To make your job search easier, it's not enough to apply for a job and wait for a response from the company (when there is one). You must also
network
, that means
developing and reinforcing your network
, which can help you get in contact with companies. Every personal and professional relationship matters. Every university contact, every contact from a previous job, or even just a "useful" contact in general could help you out, so
make an effort to maintain good relationships
. To find a job a few years ago it was (almost) enough just to contact the company and show up at the interview. Nowadays, with more and more applicants, finding a job needs
recommendations
from your contacts. Who knows, your neighbour might know someone in their company who is looking for a young graduate for an upcoming graduate job?
Of course you can apply on the company's website, create an account and send your application after hours of filling out an online form... But let's be honest,
wouldn't it be easier to just ask for the person in charge of human resources' email address directly
? Networking also allows you to get in touch with other professionals and find job opportunities more quickly. And, in order to grow your network, there's nothing better than being present online.
4. Be present online, intelligently
Nowadays, everything happens on the internet, even looking for potential job candidates. It's not only young people who use the internet to find a job, even recruiters use the web to find the perfect candidate. For this reason, if you are looking for a job, internship or work placement,
you should make sure that you're present online
. This means having a profile on ALL social networks, professional platforms, job sites and other applications dedicated to finding a job,
but only the platforms that fit with you profile and professional objectives.
If you just graduated with a degree in media and communication after five years of study, signing up on a website for doctoral students is pointless. The same goes for your experience: certain websites specialise in finding jobs for experienced senior executives. If you are a young graduate, this kind of website won't help you as the jobs aren't adapted to your profile. Therefore, organise your online job search, favouring sites dedicated to students and young graduates, like
Wizbii
for example,
the professional platform completely dedicated to young people
. Signing up and using Wizbii is completely free of charge, and what's more, the jobs are adapted to young people: little experience is required, soft skills, digital knowledge... Many recruiters consult the candidates' online profiles on Wizbii so, like Linkedin, it's a good ideas to have your CV online, even Facebook can be useful for finding a job.
5. Be proactive in your job search 
Finally, don't forget to organise your job search so that you are always proactive and not lost in a sea of job applications. The first thing you should do is create a schedule so that you don't miss any deadlines and make a daily programme. Before charging straight in to your job search,
plan out your actions
:
make a list of companies and jobs,
create your CV,
contact your LinkedIn connections,
increase your network on Wizbii, etc.
Only by knowing what you are going to do every day can you contend with things that might happen out of the blue and reply to recruiters. You should also define when you plan to recontact a company about your application: not too early but not three weeks later either. That's why it's a good idea to make a schedule with the company's name, the direct contact (email), the date you contacted them, and the date you recontacted them.
By organisaing yourself
, your job search will become more simple.
With this simple advice, you are now ready find a job that suits your profile and professional objectives. Remember to take the time necessary to look for your ideal job, one which you feel you could fully invest yourself in and which would allow you to develop both personally and professionally. In order to follow this advice, the fist and best thing to do is to sign up on Wizbii ;) A platform dedicated to young people, an effective solution for starting your career! :)