24-year-old Steve Pearce, co-founder of TickX, tells us about the app nicknamed the 'Skyscanner' of event ticketing. Find out more about the inspiration behind this promising startup, plus helpful advice for other young entrepreneurs.
How old were you and Sam when you decided to create TickX and how did you meet?
Sam and I were both 22 when we decided to create
TickX
. Knowing of Sam's experience packaging complete technology into user-friendly platforms, I approached Sam who was an old family friend with the initial idea and together TickX was born.
What was your inspiration?
After spending 3 years at University in Manchester I became frustrated with the efforts involved planning a day or night out. I found there were
too many websites, too many ticket sellers and too many claims
to offer the best deals. Knowing there must be a better we created TickX, a one-stop shop for event goers.
Can you tell us more about TickX and where it's available?
TickX is an event ticket search engine is a
rapidly growing tech start up backed by Ministry of Sound
. Our platform allows users to compare prices from 20+ leading ticket sellers to find the best deals on over 50,000 club nights, gigs, festivals, sports, theatre and comedy shows. Our vision is to become the 'Skyscanner' of event ticketing and is available on Google Play and App Store, as well as online at
TickX.co.uk.
We continue to evolve by listing to our users and giving them what they want. We take testing very seriously and often watch beta users use the app so we can learn how they interact with our platforms to ensure we provide the best user experience possible.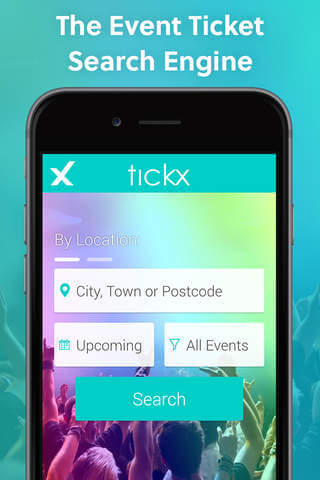 Can you describe your business model?
Operating as a comparison site, we make our revenue by
receiving commission from the sales we generate for our ticket partners
. It's a win-win for everyone. In long term we plan to monetize the incredible '
big data
' event information gathered by TickX, implement featured events and generate ancillary sales of hotel, travel and merchandise.
What advice would you like to give to other young entrepreneurs who would like to start their own business?
The harder you work, the luckier you get! Probably the
biggest
benefit of being a young entrepreneur is the amount of goodwill you receive
from people. From other entrepreneurs to industry professionals to investors,
we weren't afraid to ask for advice and consistently received very helpful responses
. So don't be afraid to reach out too!
What part of launching TickX have you enjoyed the most?
Sam and I are creating something that has never been created before. We are building a brand that people really like and we're giving people a tool that will help their everyday life, so that in itself is very rewarding.
Do you have any big upcoming plans?
Well it's all go at TickX at the moment with more ticket sellers coming online, rolling out some cool new features on our website and app. And we've also got some exciting partnerships in the pipeline!
The best of luck for the future Steve and Sam! If you would like to find out more about TickX, why not visit the site?