We are lucky enough to have the chance to speak to Sophie, who talks us through her experience teaching abroad after obtaining a TESOL certificate. Find out what motivated her to teach English abroad, how she found a teaching job, what it's really like to move to another country, the ups and downs of teaching English in a foreign country along with other invaluable advice for anyone wishing to take the leap and teach abroad!
For anyone who has ever thought about teaching abroad, you have probably heard of a variety of courses that are available to native (or near native) English speakers. These include the following: 
TEFL
(Teaching English as a Foreign Language),
TESL
(Teaching English as a Second Language),
TESOL
(Teaching English to Speakers of Other Languages),
CELTA
(Certificate in Teaching English to Speakers of Other Languages).  You can get more in-depth information on these courses and their differences
here
.
Can you tell us a little bit about yourself?
I'm 25, studied French and Italian at the University of Edinburgh and I'm from Leeds. I did my
Trinity TESOL course
in Leeds in 2012 and started teaching in 2013. I had a one year break from teaching during which I worked in disability and mental health care.
What was it that made you decide to teach abroad?
In 2011, I did a
year abroad
during which I studied for a semester in France and Italy. I really loved the experience and so wanted a way to travel abroad again that would be paid. I also already had experience of working with children and young people which made teaching an attractive idea. I'm also a massive languages geek so it seemed perfect!
How did you register for TEFL and how much did it cost?
I googled TEFL courses in Leeds and went for the one that was suitable in terms of dates. It cost £1,100 from what I remember!
What sort of training did you receive?
I chose the
month length intensive course
because it's the most sought after and I didn't think a weekend course or online course would properly prepare me for teaching. The course involved classes from 9-5, Monday to Friday and covered English grammar, lesson planning, teaching different age groups, a student assessment with a volunteer,
learning a new language
(to help understand the difficulties of learning a new language from scratch) and 6 hours of assessed teaching practice. It involved an intense amount of written work too. It was such hard work but they packed in so much,
I learnt loads and made lots of friends
.
What countries have you taught in and what attracted you to teach there?
I taught for a year in a French university, a summer school in Brighton, a summer school in Italy, private tuition in France and am
currently teaching in Thailand
, in both primary school and high school. I chose France and Italy because I studied those languages and so not only wanted an opportunity to speak my languages but I really enjoy the culture of those countries. I chose Brighton because I think one of the benefits of teaching for one of the many well known summer schools is not only work experience but the opportunity to explore a new UK city. I chose Thailand for similar reasons; I wanted an opportunity that allowed me
to teach in a very different setting and culture and allowed time for travel
in the area.
Where did you find TEFL job offers?
My first job in France was as part of a long standing partnership that the University of Edinburgh has with the Université d'Haute-Alsace. The Brighton job came from a
Google search
, the job in Italy I found on my
university careers page
and the Thailand job came from specifically searching on the
British Council website
.
What age groups have you taught?
France
 - university - ages 18-22 on average (there were some older mature students); private tuition – ages 12, mid forties and mid fifties
Italy 
- summer camp - ages 4-14
Brighton
- summer school - ages 13-18
Thailand
- primary school and high school - ages 4- 18
To what extent do you feel the training you received prepared you for teaching abroad?
I feel that my Trinity TESOL course was
absolutely vital
for teaching abroad. The jobs I've had have offered training or short courses and I know that many people teach with no qualification or less intense courses, but for me, my course has been so important. It's meant that, from the start,
I've felt confident
in the structure I use for both planning and teaching and
have an understanding of teaching
in a more in depth way. Though I do still use the internet for ideas, using my work from the course and the advice given has been so useful, as has having contacts at the school at which I did the course. It also meant I have a better understanding of English grammar which isn't always the case for everyone and can be daunting. The training I've had when starting jobs has usually been quite quick but can be useful for a reminder. Also in Italy, the summer camp was very much focused on games, creativity, music and performance so the three day training beforehand in these kinds of things was really useful!
I think it's important to consider the
general level of the country you want to teach in
. So for example, very generally speaking Thai and Chinese students are very shy. They know grammar and vocabulary very well but can't speak at all. Even the English teachers have relatively low levels! On the other side of the spectrum,
German, Dutch and Scandinavian students tend to have AMAZING English
. I did a lesson once about dreams and the Italians didn't know the word 'dream' but the German students wanted to talk about Freud's theory of the sub conscious and they were the same age!
Were you given much support on arrival?
I've been lucky in that every job I've had so far has welcomed me and been very supportive and helpful. In Thailand, I was able to get in touch with the assistants who have worked in my school in previous years which was very helpful, not only in terms of teaching but to ask more practical, everyday questions about living in Thailand.
Did you experience any culture shock?
There have been some moments of culture shock in Thailand. The culture within education is very different; there's less discipline, a lot more respect for teachers and a much lower level of English than in other places I've taught. There have also been the more obvious things like a new language, a new culture, different expectations of teachers (I feel that I'm given a lot more leeway and less actual teaching support in Thailand) and different food.
Is your salary enough to cover your living costs?
The programme I'm currently on provides more of an allowance than a salary because
food and accommodation is provided
. The allowance does cover every day needs and a small amount of travelling but I will also be spending my own savings to cover the rest of my travelling. In previous jobs, the salary has been enough to cover living costs, sometimes more so. (In France, the university wage was quite generous!)
What has been the best part of teaching abroad? And the most challenging?
There are lots of good parts of teaching abroad!
Being able to live abroad, travel, learn about new cultures, people and languages is just incredible
I think it gives you a lot of really useful and important work and life skills. It improves confidence, communication, organisation, creativity, working to deadlines, being flexible. The list goes on!
It is really gratifying and special making a relationship with students, gaining their trust and seeing them progress.
Meeting new people, from the country but also other teachers from all around the world.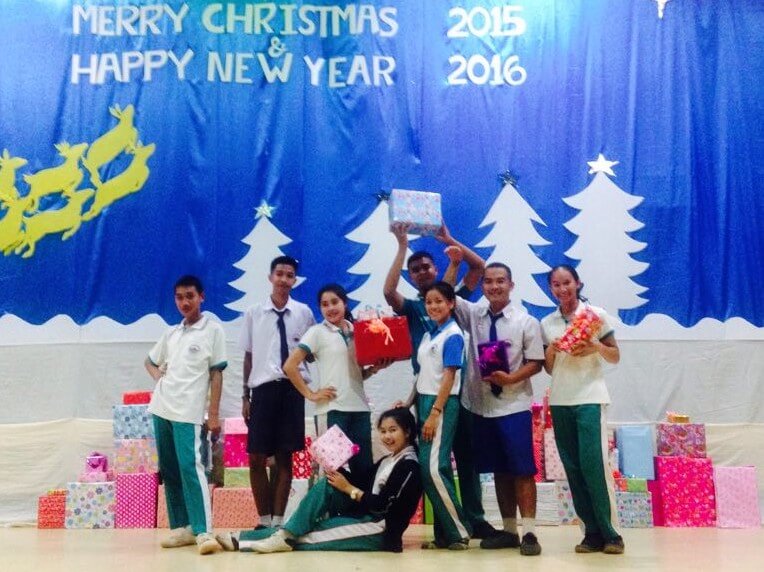 The most challenging
It can be hard not being able to visit family and friends very often or communication being difficult because of time differences.
Missing out on important events at home.
Culture shock.
Loneliness. Meeting new people can be hard.
Badly behaved students! Or worse, apathetic students.
Having unsupportive employers in a place where you don't know the language, your rights or the culture can be intimidating.
Sorting out the practical aspects of living abroad like visas, bank accounts, benefits etc can be scary!
Is there anything you would change about your experience?
I think I would
try not to be too worried about making the most perfect lessons possible
or that students aren't progressing enough. Every school, every student, every culture is so different and it doesn't always go as well as you think it will. You just have to try again the next day; temporary English teachers aren't miracle workers!
Would you recommend TESOL to other young people who wish to live abroad?
Definitely, 100%! It can be challenging of course but the benefits are so so worth it. I know people that have been moving from TESOL job to TESOL job for years and though there are downsides to that, they've seen the world and experienced so much. It also really
prepares you for working with young people or teaching
in general.
Finally, what are your plans for the future?
After the programme in Thailand is finished, I plan to travel around South East Asia for 2 months and then return to the UK and find a summer school to teach in for the summer. I'm hoping to start a Masters course in Social Work in September. If not, back to teaching English somewhere in the world!
Thanks Sophie! :)