The Wizbii team came across Snact on Crowdfunder, where they had managed to exceed their original crowdfunding target of £12,000. Impressed by this environmentally conscious startup, whose mission is to transform surplus produce into healthy snacks, we decided to interview Snact's founders, Ilana Taub and Michael Minch-Dixon. The two young founders tell us more about Snact and share advice for starting up.
Can you tell us a little about the founders, your background and education?
We have been friends for a long time - we went to school together. Then we both did the same MSc in Environmental Tech at Imperial College, just in different years. Michael has also previously worked in renewable energy, and Ilana in finance and sustainability – so business and sustainability has been the name of the game for a while!
How did you come up with the idea for Snact?
We were sitting together at an Imperial alumni event and got talking about wanting to start a business. We quickly realised we shared an interest in food and sustainability and that was the beginning of Snact!
What is Snactivism?
We founded Snact to have a positive impact on the world around us. Our whole idea was that particularly in the food sector, lots of little things can collectively have a massive impact. This is what "one snack - one act" means for us. By making our fruit jerky from surplus produce, we are actively reducing the amount of food that will go to waste. So every time you snack on it, you are making a positive act towards a greener and fairer food system!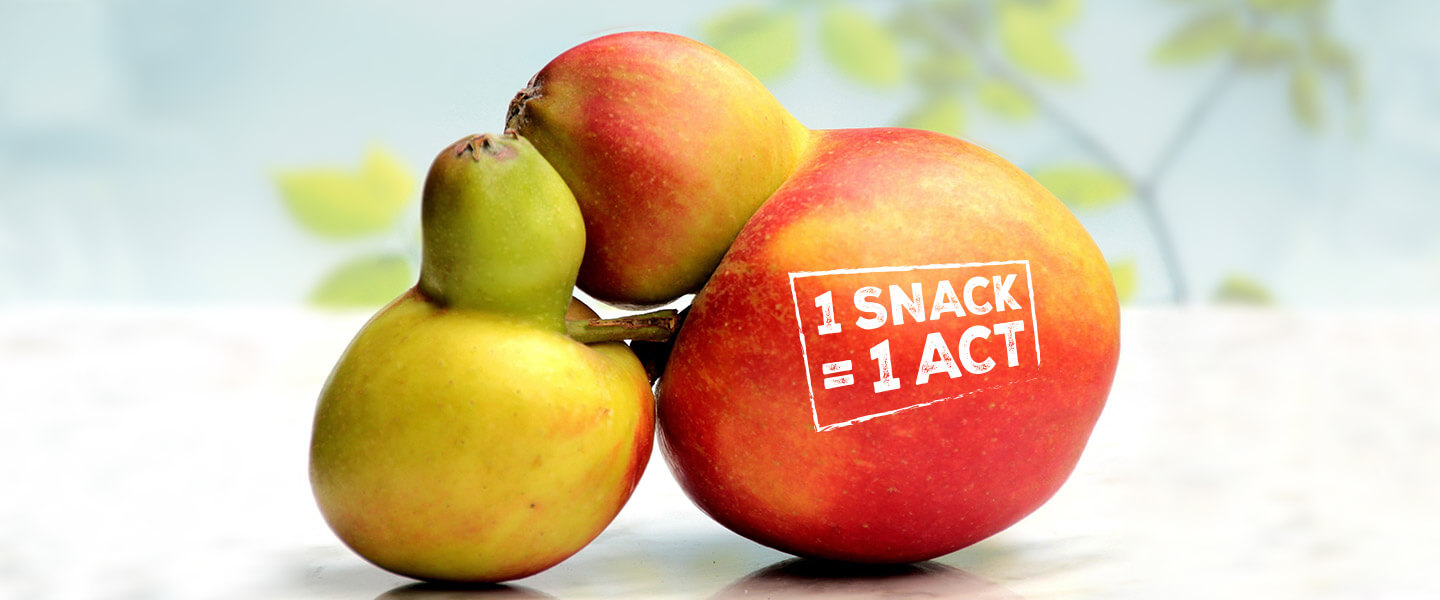 What were the first steps you took when creating your own business?
At first, we just got going because we didn't really know what we needed to do so we just did everything we wanted to do on a very small scale. We would go to wholesale markets to source surplus produce, then make snacks in a rented kitchen, and sell them ourselves at events and markets. That allowed us to figure out each step of the way (and how to make it happen on a bigger scale), and develop a product that our customers liked.
How did you manage to obtain your first funding?
Our Crowdfunder campaign was the first funding we got. We estimated what we needed, set up a campaign, and it worked!
You have had a very successful campaign on Crowdfunder, exceeding your original target of £12,000. Why do you think your Snact has been so successful?
We put a lot of thought into making our rewards cool and appealing, we partnered up with companies who had a similar ethos to offer something really unique to our backers. We also did a lot of planning, precisely what we were going to do when, what we were going to communicate and how, throughout the whole duration of the campaign. We also sent a lot of personal messages.
What has been the most difficult part of launching Snact?
Neither of us had experience in the food industry, so working out all the logistics was a big challenge.
If you could give a piece of advice to other young entrepreneurs, what would it be?
Our motto is "give a shit and get shit done." Put your ideas into actions, be a self-starter - and don't start something you don't care about!
Can you let us in on any other products you have in the pipeline?
We are developing new fruit jerky flavours. It's been a fascinating process and we can't wait to share the fruit (and vegetables!) of our labour with you soon :)
Thanks Ilana and Michael! We wish you all the best of luck for the future. If you'd like to find out more about Snact or order some yummy fruit jerky, visit the Snact website. You can also follow Snact on Twitter, Facebook or Instagram! :) 
Do you have a business idea you'd like to put into action? If so, you can create a project page on Wizbii for free: find collaborators, test out your idea by gaining support from other members and increase your project's visibility! Get started here.