Julius Ibrahim is the 20 year old behind Second Shot Coffee, an East London café that wants to change lives. Unemployment is one of the largest causes of homelessness. The purpose of the coffee shop is therefore to train and employ the homeless in order to help reinsert them into society, as well as to serve some of the best coffee in London. Julius tells us about this social enterprise that he is trying to make a reality.
Hi Julius, can you tell us a bit about your education?
I grew up in Camberley, Surrey, going to all of my local state schools. I was always fairly academic but didn't start to really apply myself until the final years of secondary school. I then went on to college where I studied Maths, Further Maths, Economic, Philosophy, and Business Studies before moving to London and studying Economics at UCL.
What is Second Shot Coffee and how will it work?
Second Shot Coffee is an East London Café that will train, employ, and support the homeless. We want to start a movement to
put social enterprise into the mainstream
by tackling homelessness one espresso at a time. There will be myself, and a full time manager, as well as three full time baristas from backgrounds of homelessness. Once on board, these now formerly homeless people will start working at Second Shot, where we will use profits to provide free training and support to transition them into their past or preferred employment.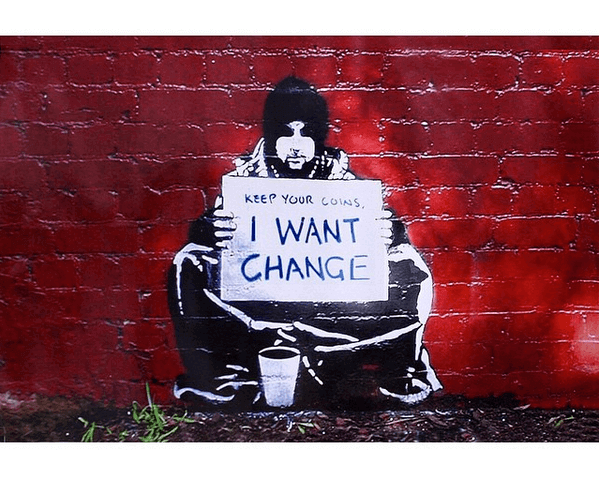 Where did the inspiration for this idea come from?
I've always had a love for hospitality
and it was always a long term ambition of mine to one day open up my own café. At school I'd spend break and lunch times selling backed goods, and used to convert my home into a diner selling burgers in the summers. I then worked at a restaurant for two years, and have now been working in street food for the last two years. When I moved to London for university I was really affected by the
state of homelessness
. I couldn't believe that it was such a
common issue
, that it was growing and there didn't seem like there was any urgency in finding more solutions. This angered and frustrated me and I began to get more involved in the social enterprise sector through a student society called
Enactus UCL
. After working with other social entrepreneurs for around a year and a half I had my light bulb moment when it occurred to me that there was no reason that I couldn't combine my two passions and open up my own café that supports the homeless, so the concept for Second Shot was born.
Are you working with charities specialized in working with the homeless?
So far we've been able to arrange partnerships with some amazing organizations. We'll be working with Crisis as well as The Connection at St Martins in the Fields in order to recruit homeless individuals who are almost work ready.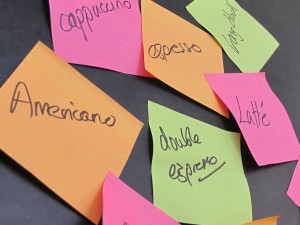 You plan on having a pay it forward system as well. Can you tell us a bit about this?
We really wanted to have that community atmosphere and let our customers contribute and be part of the story by having the option to 'Pay It Forward'. This is where they can
pre-pay for food and drink
, placing a post-it note on the wall. Then throughout the day, someone in need can come in to Second Shot, take a post-it note from the wall, and receive the items free of charge.
Your crowdfunding campaign is almost at its end. What is the next step after this in terms of securing the necessary funds to open Second Shot Coffee?
The crowdfunding campaign has been amazing for us in terms of getting our name out there, and letting people know about what we're trying to achieve. Now we're focused on securing more funding through grant applications, and exploring philanthropy, sponsorship and angel investment to make Second Shot Coffee a reality as soon as possible!
When do you think you will be able to open?
We have to make sure that we have the
perfect location
that gives us everything we need. If we can find this quickly then it's possible that we'll be open by the end of the year, but if not, in the first months of 2016.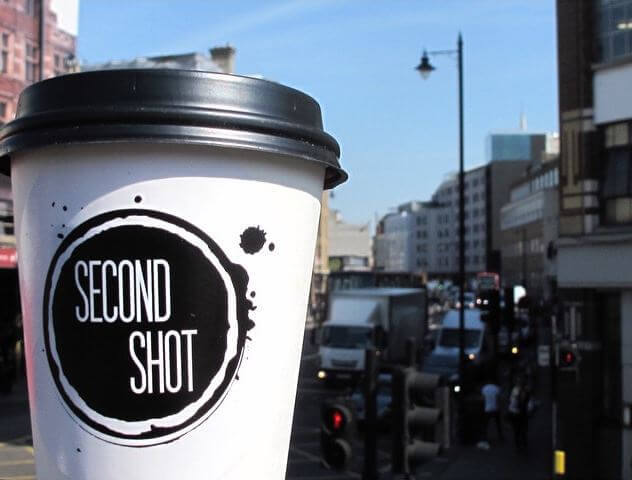 How has it been trying to launch this project at the same time as finishing your studies?
I don't believe that there's such a thing as 'not enough time'. I think like anything in life, it's just
a matter of priorities.
 At times it's definitely been difficult to make sure that I'm keeping on top of university work, but you just need to keep in mind the reason that you're doing everything, which is to start creating this incredible impact.
What are your plans for the future?
Now I'm totally focused on launching Second Shot Coffee and then will return to university to finish off my degree before looking for a graduate job that's going to grow my skill set and allow me to explore different things.
Finally, your best tip for other student entrepreneurs?
Don't be afraid to take the leap.
I think that university must be one of the best times to start your own business, with such a strong support network around you, so don't be afraid to take the leap, and start talking to as many different people as you can.
Be sure to follow Second Shot Coffee on Twitter and Facebook to stay updated on their progress!