Today we interview James Harford-Tyrer, the 24-year-old Founder and CEO of Sell Sprint, the UK's first on-demand selling service. Read on to find out more about his startup and advice for starting a business.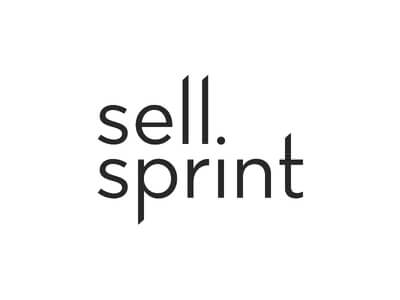 When was Sell Sprint founded and how did you come up with the idea?
Sell Sprint was founded at the end of September 2015 as the UK's first on-demand selling service. We provide the fastest and most hassle-free way for busy people to cash-in on their unwanted items. Whilst at school, my parents taught me that if I wanted to socialise with friends at weekends, I should find part-time work to fund it. I became
fascinated with the concept of decluttering
– why not realise the financial value of items around the house that were no longer used when they were taking up space and collecting dust?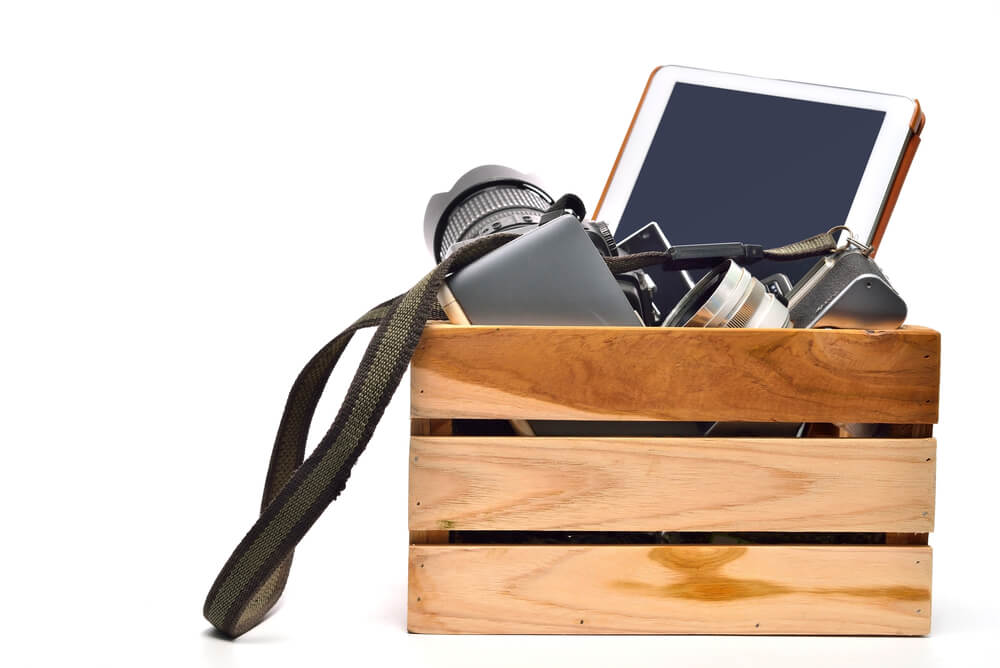 I set-up an
eBay account and began to sell my old toys and games from our garage
, before moving onto selling bits of furniture, clothing and electronics. Soon after, neighbours and friends started to wonder why there were always so many cars pulling up outside our house and taking our stuff. Before long, I was selling things on behalf of other people who were too busy to do it themselves. After finishing university,
I observed that the same problem still existed and set about solving it, albeit it on a far-larger scale, and with a focus on high-quality goods
; which we believe to be most under-served.
How does Sell Sprint work?
Using Sell Sprint is simple –
send us a photograph and very brief description of your item, via text, WhatsApp or through our website and we'll tell you what we can sell it for, and the exact amount that you'll receive
. It takes less than 30 seconds, meaning you can't submit an item faster anywhere else, and we achieve on average a sales price 30% higher than if customers sold the item themselves. If you accept our offer,
we collect it from you at a time and location that suits you, and do all the work involved in the selling process
; everything from price analysis, sales strategy and professional photography, through to customer handling and shipping. Unlike a lot of other services, we pay you the cash immediately on sale. It's really that easy.
What sets you apart from other buying and selling platforms?
Primarily,
convenience
. We built the service to provide absolute convenience for busy people who simply have better things to do. Research shows that
69% of people try and fail to sell their unwanted items
, and it can take people hours to go through the process even if they are successful in selling - that's a lot of time and hassle that can be avoided. We're changing that. Not only do
we do all the work when selling your items
, we collect them from you
at a time and place that is convenient for you
– no waiting in all day for an unreliable courier or tiresome trips out to the post office. We focus on providing great customer service and transparency in our operations so that our customers get the best experience every time they use us. We've also developed technology which allows us to find the best prices for our customers and work faster than our competitors. Add that to our team's years of seller experience, and our authenticity and quality-check processes, and you can see exactly why buyers trust us. That trust is why we can ultimately get our customers, on average, 30% more when they sell with us.
How many people make up the Sell Sprint team?
There are 9 of us in total. I founded the company with my business partner Matt, who has more than 10 years of global experience in product technology and digital marketing. We're joined by a small team of
software and web-development engineers
, and a design specialist. They have all previously held senior management positions and worked with companies such as Deloitte, MoneySuperMarket and Lebara Mobile.
We're also backed by some of the leading industry experts
, including; a global head of research product from one of the world's largest investment banks, a previous marketing-head from a FTSE 100 company, a serial tech
entrepreneur
who helped turn around one of the world's biggest logistics companies and an eCommerce pioneer who has built and sold a business in this space. We're currently hiring and expect to double the size of our core team in the next 6 months.
Where is Sell Sprint available and how much does it cost?
We operate nationwide.
It's free to use Sell Sprint; we only take a 15% service charge once your items are sold
. That means no upfront costs, no storage costs and no hidden charges, as well as free valuation and collection of your goods. We tell you up front what we can sell your items for and exactly what you'll receive on sale – on average, a
30% higher sales price
than if you sold them yourself.
How did you obtain initial funding for your idea?
The business has, to-date, been funded
by myself and my business partner Matt from our personal savings
. We've delayed raising external investment up until this point in order to further prove the concept.
What has been the most challenging aspect of starting a business?
The biggest challenge, without doubt, is trying to find an adequate
work-life balance
. You spend far less time with friends and family when you're working hard to achieve your goals, which can be difficult. Finding time to switch-off and enjoy other things isn't easy when you are responsible for other people's well-being and investment, but is important in keeping energised and healthy.
Did you have any business experience prior to creating Sell Sprint?
At the age of 16, I created a clean-tech business with a friend at school which won a business competition hosted by EcoAgency; a pioneer of eco-marketing who have worked with multi-national corporations such as Facebook, Mercedes-Benz and Pizza Express. We designed a prototype for a sensor (using infra-red technology) which attached to house-keys and automatically switched off household items unnecessarily consuming electricity whilst the occupant was away from their home.
Whilst studying at Durham University, I created an eCommerce business
and investment fund, and helped set-up large bar and nightclub venues in Manchester during holiday periods. After my degree, I gained some corporate experience working in Equities Trading at UBS Investment Bank, but quickly realised I preferred building businesses. Since then,
I've been part of the New Entrepreneurs Foundation; the UK's leading entrepreneurial program
backed by institutions such as McKinsey, Tesco, and London and Cambridge University Business Schools, and most recently, was COO at a tech company whose major external shareholder was Lebara Mobile.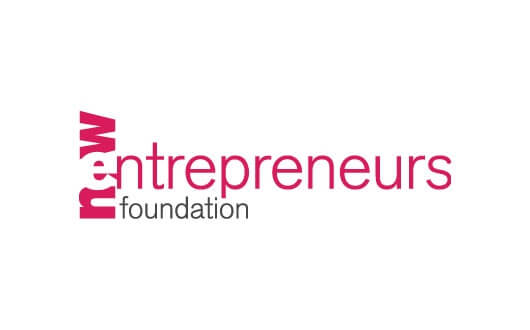 What are your plans for the future of Sell Sprint?
In the short term,
growth
. We're looking to scale our operations in the upcoming months the
meet the huge demand we've had for our service
. Our longer term goal is to create a high-end, pre-owned marketplace which allows our customers to buy directly from us with the same simplicity and assurance as when they use us to sell.
We wish James and all the Sell Sprint team the best of luck for the future! :) If you would like to find out more, don't forget to check out the Sell Sprint website or follow them on Twitter!