As part of her university year-abroad, Ferne Lacon decided to move to Santiago, Chile to carry out a 6-month international work placement in assignment solutions in tax and legal services at PwC. She shares her experience, from the application process to what it's like to work in a different continent. 
Can you tell us a little bit about your background and education?
I'm a 21 year old, born and raised in Manchester with my 9 siblings. I was enrolled into private education after passing an entrance exam at the age of 7 and I continued at the same private school until leaving for university. I think my education did play a huge part in where I am now. I was constantly pushed and pressured to do well and they also gave great one on one advice during A Levels and University applications. In my last years of school I studied French, Spanish, English language and Economics. Now I study International Business with Spanish at Aston University.
What criteria did you use when choosing a company for your internship?
During the job-hunting period, I was totally unsure what career I wanted to pursue. So I applied for a bunch of placement offers which were displayed on our university placement page from Deutsche Bank to start-up companies. Payment was definitely a crucial factor in my decision for which placements I actually wanted. I was hoping to have a year where my parents didn't have to fund my life! However I applied for absolutely everything even if I didn't want it, just for the interview practice.
Can you describe the application and interview process?
Firstly, it was just an email submission of my English CV, Spanish CV and Spanish cover letter (including an English translation of the cover letter in my email) A week or so later I received a response. PwC wanted to have a
skype interview
with me in Spanish, to see how advanced my Spanish was and to also assess whether my motivations and professional aspirations fit for this placement. Questions also included my participation within University, which was a lifesaver because speaking about your life is a lot easier than speaking about professional objectives and certain type of taxation work that interests you, especially in a foreign language. Once that was over, I received a phone call the following week from the consultant at PwC for whom I would be working. It was in English and I think it was mainly for him to get an idea of my type of personality. The questions were very casual, asking how my exams were going, if I'm enjoying university etc.
PwC has offices in over 776 cities, across 157 countries, why Santiago, Chile?
My university course requires me to spend a year in a Spanish speaking country. Yes, there are numbers of influential companies such as PwC in Spain, including PwC Madrid. However I really wanted to take the opportunity to experience a completely different continent.
Learn a new culture and meet new people
. It has also been a lot cheaper to visit places such as Buenos Aires, Costa Rica, Peru etc.
Did the company put any measures in place to make you feel welcome?
Absolutely, the phone call from my boss was the first thing that made me feel at ease. Going on a placement year is nerve racking enough but moving continents makes it just that little more scary, so having him wish me luck and everything was very nice. PwC also arranged for an intern that was already in Santiago to take me to get my visa sorted and to also take me to the offices for my first day which helped me a lot, seeing as I'm not the best with a map.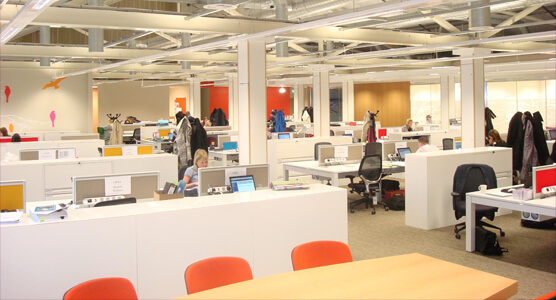 What are your main responsibilities?
I work for two consultants and I am in charge of coordinating meetings with soon-to-be expats into chile, or expats soon-to-be leaving chile. I also attend these meetings, take notes and create contract type forms, describing the content and agreements taken place in the meeting. I am then in charge of the expats' monthly and annual taxes, finalized by my bosses.
What has been the highlight of your internship so far?
I think my highlight so far has just been being part of the team I am in at PwC. We all get along so well and our senior manager makes sure we all feel like family. We have birthday meals for each person, we have barbecues together and I honestly didn't expect to feel so comfortable and confident in a multinational company like this one in such a short space of time.
And the most challenging part?
The most challenging part, I believe, is the language. The majority of my clients are Spanish speaking, as well as my two bosses who are Chilean. Sometimes I am given instructions that I don't quite understand or I compose emails that perhaps aren't as formal as they should be. So I would say the most challenging part has been improving my Spanish at a more professional level.
Would you recommend working for PwC and why?
Definitely. With regards to job satisfaction, I know that PwC is the best multinational company in tax and auditing. PwC has very admirable morals and objectives when it comes to their clients and also their employees. For an intern, pay is great and PwC makes sure that you have the opportunity to be a real employee with plenty of responsibility and chance to socialize with other employees at Tax and Christmas parties.
Do you think that there are career prospects within PwC?
I think that in PwC Chile, for a multilingual intern, there are very strong career prospects. We have just as many American and British clients as we do Spanish and so it would be very easy to advance in the workplace.
What are your plans for the future?
In the near future, I am moving onto my second placement working in recruitment which is a completely different ball park but I feel as though this year is to try as much as possible to see what interests you most. I may surprise myself and realize I was born to be a headhunter! My postgraduate plans are to hopefully set up my own business in the nutrition market, which is where my real passion lies. Hopefully to take my business over to Spain and
expand internationally.
You can find Ferne's travel blog by
clicking here
.
Thank you Ferne for sharing your remarkable experience and it's great to see some entrepreneurial spirit!  If you're looking for an internship or would like to start your own business, why not create a project page for free on

Wizbii

?!