You've finally started applying for graduate jobs and there are a couple of words that are making you feel nervous: Psychometric tests. You may be completely new to them or perhaps you have undergone psychometric tests in the past, but in either case we're here to explain the different types of tests used by employers and share some tips to help you prepare in advance.
When are Psychometric tests used?
Psychometric tests are mainly used by graduate employers when selecting candidates for
graduate schemes
. They can be used at different stages of the recruitment process, from the online application form,  first interview, or assessment centre up until the end of the recruitment process in order to confirm previous results. Many graduate employers use psychometric tests as they provide a fair means of judging candidates, regardless of background and education. Although tests are often standardised, you can still prepare for them in advance. There are three main types of tests:
 ability, aptitude
and
personality tests.
1. Ability tests
Ability tests measure your skills and can include:
 Verbal reasoning tests (timed tests measuring your verbal analytical skills. They can consist of processing written documents before summarising the most important points as quickly as possible).
 Abstract reasoning tests (or conceptual reasoning, are non-verbal tests using shapes to measure candidates' fluid intelligence).
 Numerical reasoning tests (timed tests analysing your ability to process numerical data, including graphs and tables).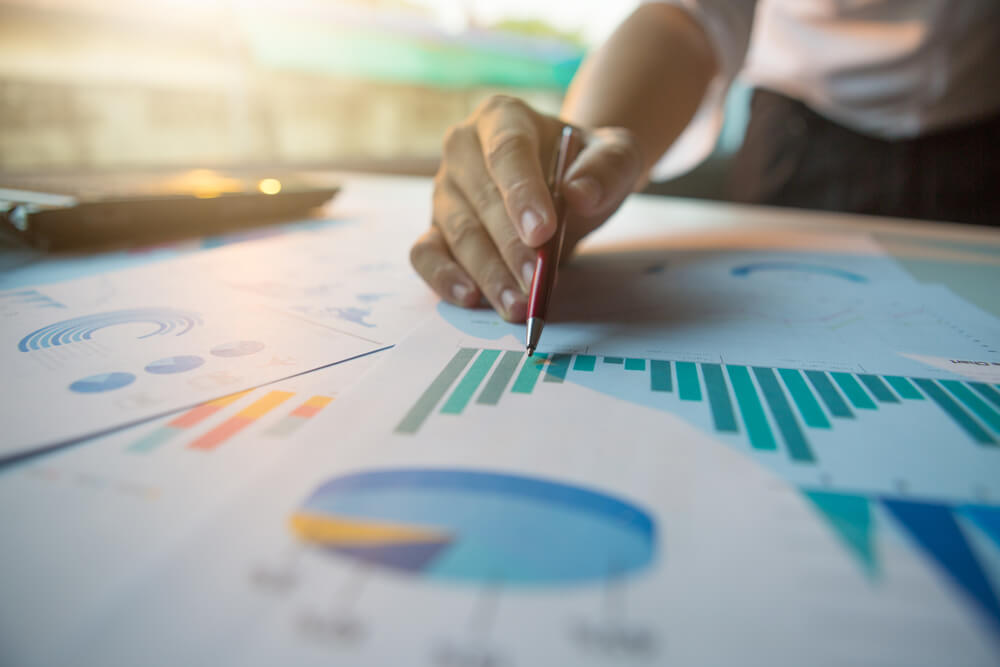 Spacial reasoning tests (timed tests measuring candidates' ability to visually manipulate objects, e.g. organising space or identifying potential hazards).
Mechanical reasoning tests (timed tests measuring candidates' ability to understand mechanical concepts and solve problems).
Inductive reasoning tests (particularly common for IT, Science and Engineering roles, these tests can take the form of multiple-choice questions or guessing the next pattern in a sequence of images).
Deductive reasoning tests (designed to assess logical problem solving, these tests consist of a period of observation before forming a theory and making predictions to solve a problem).
Proofreading and spelling tests can also be used to test your problem solving abilities.
2. Aptitude tests
Aptitude tests assess candidates' potential to learn new skill(s) that will be needed for the position in question.
Tests are timed, conducted under exam conditions and mainly consist of true/false or multiple-choice questions
. Employers will usually compare your results with those of a chosen demographic.
Critical thinking and situational judgement tests aim to test your natural responses to certain situations. These tests are used in two ways:
 Often in the form of quizzes on the company's website, these tests allow graduates to evaluate themselves to find out if they would be a good fit for the company.
As part of the interview process, to discover how candidates function and help recruiters decide which sector the candidate is best suited to.
Advice
: Be yourself (or the best possible version of yourself)! Answer as honestly as possible, make sure you understand the scenario and use only the information provided by the recruiter. These tests aim to measure how well suited you are to the job and could save both you and the recruiter a lot of time and energy.
3. Personality tests
Personality tests
 assess your behaviour when presented with different situations
. They help recruiters determine how well you would fit into the company and how well your correspond to the job in question. Recruiters will be on the lookout for certain characteristics depending on the role in question. If you're applying for a job in HR, for example, recruiters will be looking for candidates with excellent
interpersonal
and
organisational skills
who are
 good at listening
to others.
Advice:
Don't try to impress employers by saying what you think they want to hear. Personality tests judge consistency -  there's no point lying as the truth will come out sooner or later.
More tips for preparing for psychometric tests:
Study typical patterns in advance so that you can recognise them more easily on the day, (especially for Inductive reasoning tests).
Revise basic, GCSE-level maths, focusing on percentages, ratios and probability. Practice mental arithmetic instead of grabbing your phone and using your calculator.
Crosswords, word puzzles and Sudoku can help improve your mental agility.
Revise common spelling and grammar mistakes so that you can recognise them quickly on the day (particularly useful for Deductive reasoning tests).
Don't panic, inductive reasoning tests are designed to be practically impossible to finish...
Online practice psychometric tests
Practice using online examples to get used to typical questions and recognise common patterns more easily. Practicing will allow you to answer more quickly and identify the areas you need to work on. A few examples of 
free, online psychometric tests to help you practice include
:
Cubiks
,
Institute of Psychometric Coaching
,
Assessment Day
and
Job Test Prep
.
We hope these tips have helped you and we wish you the best of luck for your upcoming psychometric tests! Feel free to share your experiences and tips in the comments section! :)