It's time to change your profile photo on your professional social network accounts! A recent study carried out by LinkedIn revealed that profiles with a photo (a real photo that is, not an image or a logo) are viewed seven times more than other profiles. Another study carried out by French professional network, Viadeo, showed that profiles without a photo are visited ten times less than one with a photo. Changing your profile picture doesn't require any particular skills, and you don't need to be a top model. It's important to come across as professional and friendly! Read on to find out our advice for choosing a profile picture on

Wizbii

, LinkedIn or any other professional social networks you have an account on.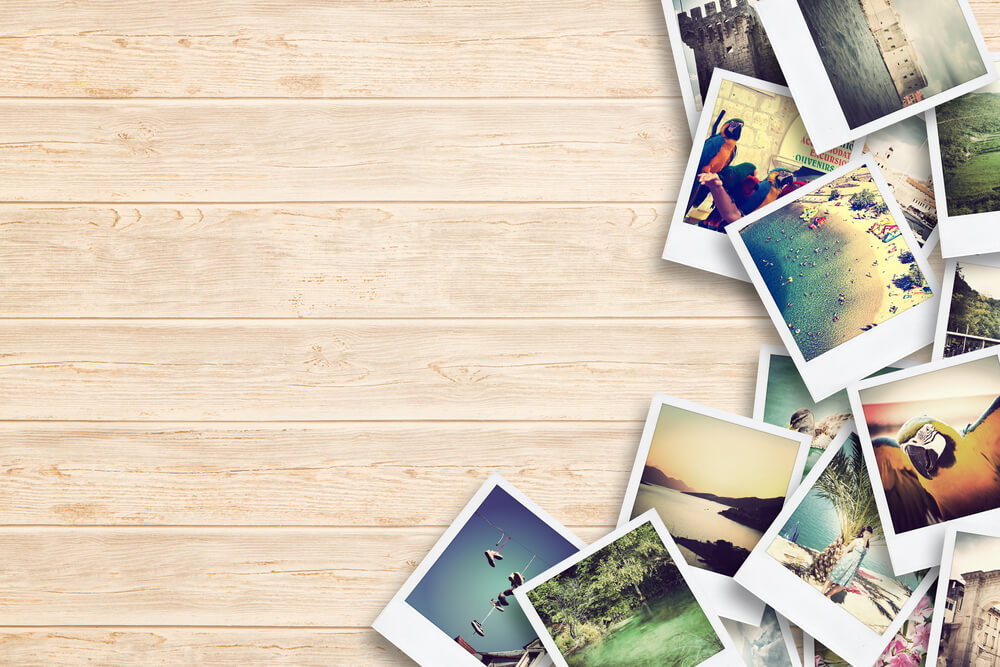 Why choose a profile photo that stands out?
First of all, ask yourself the right questions. Why are you registered on a professional social network? Maybe it's to get a job? So who's looking at your profile? Recruiters? It's important to
make a good impression
! Profiles with the least visits are those without a photo, which is a shame, as the aim of having an account on professional social networks is not only to be seen, but also to be seen in a good light. Why? As the internet is
virtual reality
, profiles without a photo can often seem fake. Obviously you can also have a fake account with a profile picture, but it's much less likely. The aim is to
make recruiters want to meet you
. Although it's true that "appearances can be deceiving", when we met someone for the first time, appearances can be extremely important. It's the same with professional social networks. Whether someone looks friendly or not has a massive influence on whether we want to meet them and talk to them.
What dress code? What posture?
You don't have to be perfect, as it isn't possible and what's more, it doesn't say very much about you. The most important thing is to be yourself and to choose a profile picture which actually looks like you. If not it can be quite awkward when you show up to your interview and the interviewer doesn't recognise you (a bit like dating websites actually...). Avoid "duckface" selfies, not only is it  not the best photo for everyday life, this kind of photo doesn't add to your professionalism. You shouldn't take a photo in a photo booth either, as the lighting won't help things (maybe your passport photo is beautiful, who knows...).
Recuiters want to know who you are!
So hair in front of your eyes doesn't help, nor does a full-length photo as it shows that you're a human being, but not much more. When it comes to choosing the
right positioning for your photo
, it's simple! Opt for a three-quarter/American shot photo (in other words head, shoulders and chest). The ideal posture is it sit up straight, to have an "open" posture, which can help create a feeling of confidence for recruiters visiting your profile. Employers pay a lot of attention to your
posture and body language
. Even through a photo, it's possible to communicate using body language, for better or for worse. The clothes you wear in your profile photo don't appear to have as much importance, but you should still try to keep it simple! For the
smile
... it's enough to smile, but don't overdo it. In other words, try not to do a Sheldon Cooper, who forces himself to smile, it's scary. Smiling in your profile picture allows you to increase the good feeling between you and employers!
The background
Editing your photos on
Photoshop
to create a professional background isn't necessarily the answer. You should just try to avoid photos of nights out where you're surrounded by bottles of alcohol. You might come across as fun loving, but not very professional.
A white background 
is enough, even if it doesn't say much about you. Employers can't exactly take points off you, but it's a little like a room decorated with IKEA furniture. Ask someone to take a photo of you, be it a family member or a friend in the street, at home or in a restaurant, (but pay attention to the lighting). If you're not sure about your profile picture or if it's suitable to use on social networks, there's a website called
PhotoFeeler
which will let you know, with a percentage, what your profile picture says about you!
Taking a profile picture is a real art! We hope this advice has helped you and happy snapping! :) 
Article written by Lucille Joffre, translated by Cherie Gamble