We interviewed Caroline Cullière, co-founder of innovative startup Obilab, who shares more about the cardboard DRUMKIT along with 10 commandments for entrepreneurs!
Who are the founders of Obilab and how many people make up the team?
There are currently 3 co-founders: Patrick Obadia, 30 (Chief Executive Officer / Founder) , Victor d'Halluin, 28 (Co-founder and Chief Product Officer) and me, Caroline Cullière, 33 (Co-founder and Chief Operating Officer). We have also Antoine Pommier, 25, who recently joined the team to assist us on the design and artistic part, our creative agency Josette (partner), as well as
Shaina Machlus
, our word worker and Eva Carasol our great photographer and a crew of engineers (more details on Kickstarter page). Last but not least, we have a factory in Barcelona, ORMO and lots of punctual collaborators helping us grow.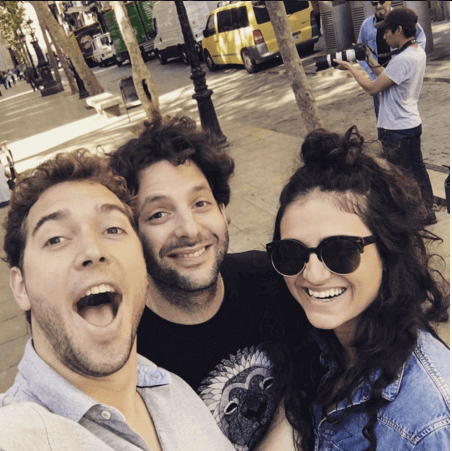 Can you tell us a little about your background and education?
Sure. Patrick is a Designer, he attended ISD in France. He  has a background in product design and worked mainly for various brands as a freelance. He felt the need to work on innovative products. Victor also attended ISD and has a strong knowledge in product development and manufacturing process. As for me, I have a complementary background. I attended ESSEC Business School in France and Tel Aviv University in Public Policy. I have previous 'entrepreneurial' experience and worked as a business development consultant for small businesses.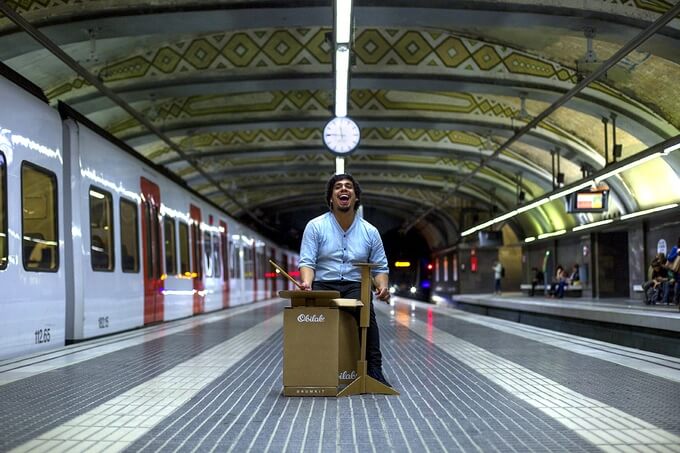 How did you come up with the idea for the DRUMKIT?
Patrick did. As a designer, he has a tendency to observe the world and find ways to improve it. The first thing that came in mind was how cardboard has a natural good acoustic and how amazing would it be to create a real instrument with it. Secondly, as a musician in his spare time - he taught himself how to play guitar and piano - he noticed that drummers had a lot of obstacles in either starting, practicing or simply playing drums easily. That is how the idea clicked and how the concept was born.
Can you tell us more about the DRUMKIT and how it works?
Sure. The DRUMKIT is a new way of playing drums. We want to make music practice accessible to everyone, everywhere! We strongly believe that in order to become good at anything you need to practice and for that you need tools. Moreover, music IS a universal language so why not capitalise more on that. Our DRUMKIT is meant for everyone, for newbies, pros as well as amateurs, knowing that not every  category will have the same use. Newbies use it to practice whilst amateurs love having a light, easily-foldable drums in their apartment for spontaneous jam sessions with friends, and pros, simply enjoy having a 'pleasure drumkit' on their back they can take on a plane, or to the beach to have fun with it!
We believe that anyone who gets a DRUMKIT can become a drummer, that is why we hope to see DRUMKITS in schools and, if everything goes well, one day in slums, where kids do not have access to musical instruments. The DRUMKIT is very easy to use, here are more details and you can hear / see videos on our live
Kickstarter page and our FB page
Our aim is to allow everyone to reveal their talent !
Have you received much support for your idea so far?
Yes, honestly everywhere we go the DRUMKIT is a hit! We were incubated at Centquatre Paris last year where we got a lot of support from Valérie Senghor, Jean-Baptiste Bardon and others, our early adopters, friends and families of course, we have our board members, our partner Boso (that provides the bamboo drumsticks) and different ecosystems such as: musicians  Makers, journalists, drummers,etc.. Big up also to our recent 228 backers on Kickstarter!
Don't get me wrong, we have received and still receive a lot of criticism, but most of it is very constructive, and we love it since it's the only way for us to improve.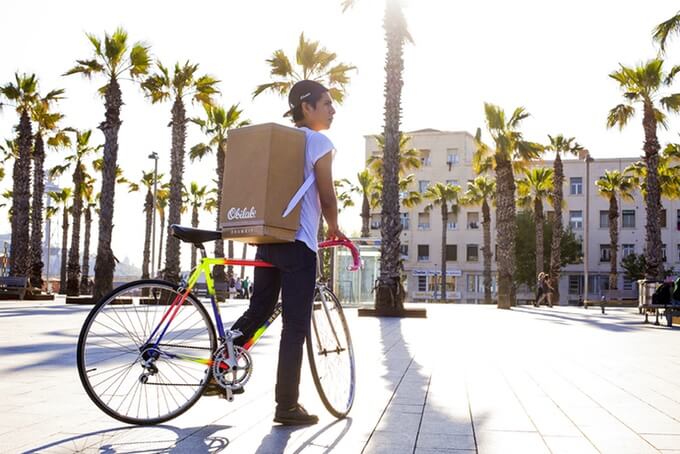 How are you funded?
We've bootstrapped our company since October 2015. We had different options. We could have done a Kickstarter earlier, we could have looked for investment on the upstream, but we decided to focus 90% of our energy on coming up with a great product. We thought to ourselves, people will buy a good imperfect product rather than a perfect, but bad product. So we quickly came up with a minimal valuable product in order to get a fast proof of concept and get a better sense of our market, which we did. We sold out our entire first production in less than 90 days without any special marketing initiative. From that point, we started capitalizing on our early adopters in order to improve the DRUMKIT, and come up with a V2 now available on Kickstarter.
What has been the most challenging part of starting your own business?
That is a tough one :) I think there are different levels of challenges. You have the personal level, the team level and the business level. Regarding personal level, it is Patrick and Victor's first company, so it was very difficult at first to find the right balance, as for me, I guess it was hard to find a balance in both sharing my experience whilst still trying to acquire new growth opportunities.
On a team level, Patrick and I started working from distance. I was living in NYC and Patrick was in Paris  when we started our collaboration (end of 2014) so it was only through Skype with a 6 hour time difference that we could manage our time and speed. When we decided to work full time in Obilab, we joined in Barcelona and we had to adjust to many other little things. We are used to working as freelancers and suddenly had to learn how to work and think differently, at a new pace, understanding each other's daily habits and managing our roles. It is still a work in process.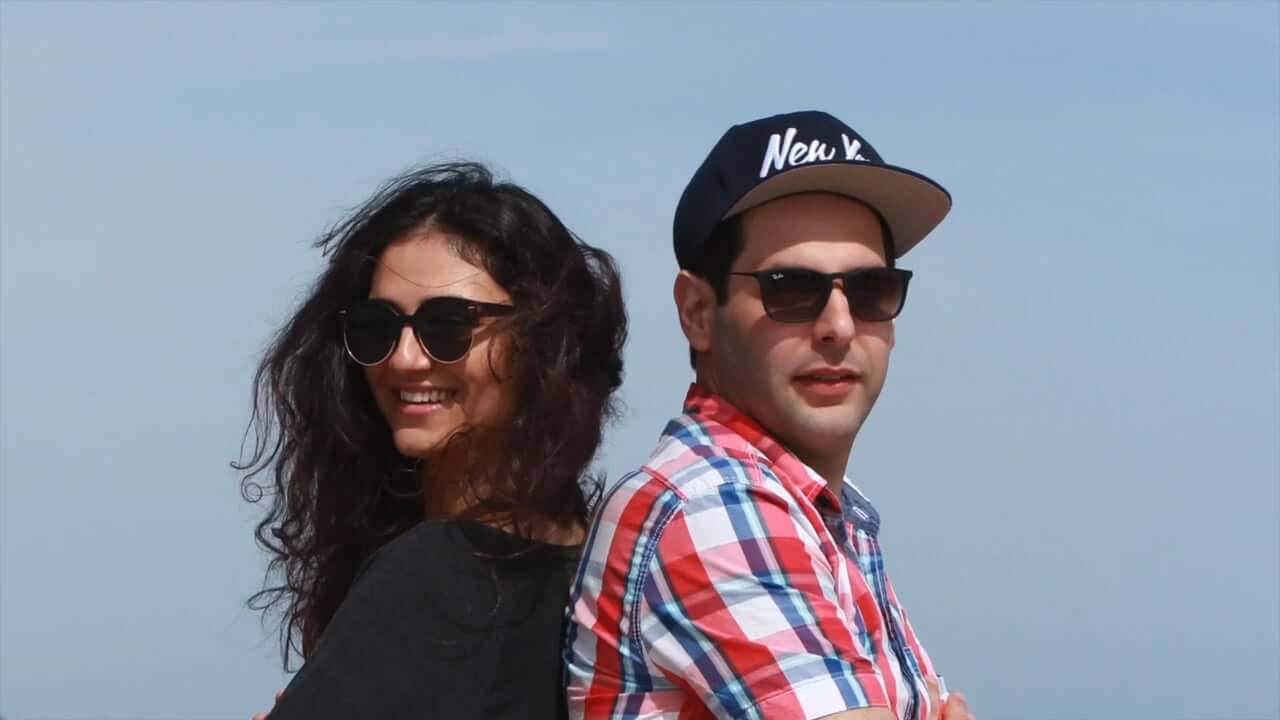 Victor is not yet full time in the company but we hope to bring him in next year.  As for the business, innovating is not an easy thing to do, especially in a market where disruption can be perceived as an 'insult' to the purists. We are lucky since a majority of pros are willing to help and endorse us, for others, we are just crazy! ahahahhahaha We don't blame them...'cause we are!
It's definitely a disruptive project and a different way of thinking. Legitimizing the product as another alternative without avoiding the comparison with regular drum is still a challenge, but we are new and learning how to overcome that everyday more in order to adjust for the future.
What advice would you give to other young entrepreneurs?
10 commandments
Choose your partner(s) wisely: take ALL the time you need!

Don't work on your business but IN it: forget the theory and start making!

Make sure that your environment is on board: life will change!

Be prepared for the worse: but enjoy every little bit of success.

Don't overthink : anticipate as much as you can and be ready to improvised when needed.

Forget about existing models: create your own rules, limits and milestones.

Having a start up is 90% of problems: but we wouldn't change our lives, for anything else.

Money is never an excuse: to go or not go.

Take care of yourself: take breaks, work like you are on vacation, do not kill yourself.

Be a 'Chef': lead by example, question your work everyday and believe in what you do!
What are your plans for the future?
Vacation! Ahahhahahah Seriously...we are currently in the midst of a Kickstarter Campaign, we are ready to transform our vision into something tangible ! The next production will launch in October, with DRUMKITS and DRUMKIDS, we have Christmas coming soon also...then soon after the electronic module. We started working on add-ons for the DRUMKIT so people can make up their own, customized. We are also working on new musical instruments. The DRUMKIT is only the beginning…
Thank you :)

Don't forget to support Obilab on Kickstarter!