Meet the young founders of MindMate, the innovative app which is changing the lives of those affected by dementia, their family, friends and carers.  
Can you tell us a little bit about MindMate?
MindMate is an assistance-app specifically designed for people who live with dementia. With MindMate, we aim to improve the self-management abilities of the users, maintain their
independence for as long as possible
, support caregiver and patient in their everyday life and improve the communication, as well as the relationship between caregiver and patient.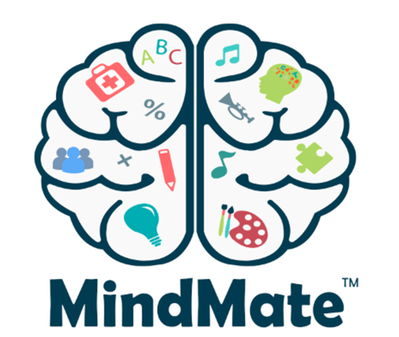 Who came up with the idea and what was the inspiration?
Patrick and Roger met during the
Enterprise Pathway Challenge
at the
University of Strathclyde
. The task here was to come up amongst others with a healthcare innovation.  Rogelio told Patrick that he cared for his grandfather who was diagnosed with
Alzheimer's
and that he cared for his grandfather together with his family for in total 7 years.  During that time he would have
needed a digital assistant
. During that day, the initial idea of MindMate was born.  After telling Gabriela and Susanne about the idea, the four sat down and brainstormed, and a first prototype was born shortly after.
What background and education do the 4 co-founders have?
Susanne Mitschke
: BSc. (WU) @ Vienna University of Economics and Business in Business & Economics; MSc. @ University of Glasgow in International Management and Leadership; work experience: worked in total one and a half years for two start-ups in Business Development.
Patrick Renner
: BSc. (WU) @ Vienna University of Economics and Business in Business & Economics; MSc. @ University of Glasgow in Finance & Management; work experience: worked 6 months for Mercedes Benz in Germany in Project Management, worked two and a half years for the Vienna University of Economics and Business as Project Manager in the Taxation & Accounting Department.
Gabriela Matic
: BSc. (WU) @ Vienna University of Economics and Business in Business & Economics; MSc. @ University of Glasgow in International Management and Leadership; work experience: one year for the REWE Group in online & offline marketing in Austria; 2 years as production assistant for the Austrian Broadcasting (ORF),
Rogelio Arellano
: BSc. @ University of Texas El Paso in Engineering; MSc. @ University of Strathclyde in Global Innovation Management; work experience: Coding work for University of Texas El Paso (one and a half years); two and a half years at Fiat-Chrysler in programming / computing / software engineering.
What sets MindMate apart from other similar apps?
It's true that the Dementia Care Market is a very big market with many direct and indirect competitors.  However, MindMate is not about what we do (or who we are targeting), but how we are doing it.
 MindMate combines all the necessary tools for people who live with dementia as well as their carers in one place.
  Apart from that, we also offer a unique,
user-friendly
design
and
make technology accessible for everyone
– even those people who are not familiar with technology.  We are
medically backed
and have a range of medical, as well as technology and business advisors, which give us
credibility
.  And most importantly, we have the execution power to reach the right target audience quickly and cost efficient.
We see that you've won many awards. What has been your proudest achievement to date?
The
Young Innovators Challenge
and all the advice from the Scottish Institute for Enterprise helped us to kick-off our project. Without them, we would not have been able to bring our product to market that fast.  Apart from that, we won the second place in the
European-wide Young Innovator's Competition
by the European Telemedicine Conference and had to compete against amazing ideas in the telemedicine area from all over Europe.  We also recently found out that we are one of the winners of the
Scottish Edge Young Edge competition
, which is also amazing.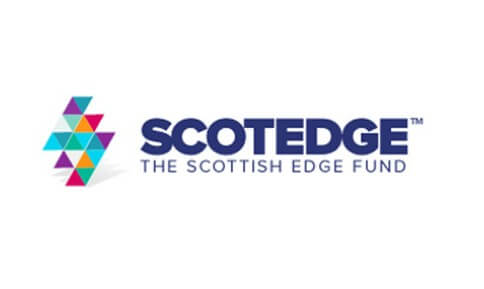 However,
our proudest achievement is not about start-up competitions
– in the end it all comes down if people are using the app and if the market response is positive.  Our proudest achievement is that
in only 6 weeks in the Apple App Store, we got already more than 5,500 active app users,
which makes us very proud, as it shows that people see value in our app. We even have some really heavy users, who open the
app
several times per day. Furthermore, we started our project just at the end of March, and we have reached a lot of people in just a few months time, which is also a great achievement for us.
How did you get people interested in the idea/spread the message?
We did a lot of work with societies in the past few months.  For example, we work closely together with The Alliance,
Dementia Carer Voices
and
Age UK,
to name a few.  Which also gives us a lot of credibility. Furthermore,
Social Media works pretty well for us
.  We are running
Facebook Ads
, posting a lot of content to our
Facebook Fan Page
(with about 1,000 likes),
our blog
(1,500 website visits per week) and using twitter a lot (with around 5,000 followers).
Where is the app available at the moment and in what languages?
The App is currently
available for the iPad
in the
UK, USA, New Zealand, Australia and Canada.
However, we are already working on the
iPhone version
. Moreover, the prize money from Scottish Edge allows us to develop also an Android Version soon.
What has been the most challenging part of creating a startup?
We thought it would be user acquisition.  However, that works very well for us, as we have a
weekly growth rate of around 40%
. What is currently really tricky are the
user analytics to satisfy potential investors.
  The next level,
getting investment on board and preparing investor meetings
is very time-consuming and stressful, as Susanne and Patrick in particular have to concentrate on that, instead of running the business.
What invaluable advice, if any, would like to pass on to other young entrepreneurs?
Read the book "
The mom test
", then
speak to potential customers first
, before you build a product. It's all about asking the right questions.  If you talk to your mom about your
start-up idea
, she will support you, no matter what; even if she thinks it's a stupid idea.  But, if you ask the right questions, even your mom can give you valuable feedback.
We see that you have an ingenious MUSIC section on the app, with classics from the 50s, 60s, 70 and 80s! Do you have any other future plans for MindMate?
We have already a lot of other features for MindMate in the pipeline, some of them being revealed in the next update mid of December.  As I already said, we are also working on Android, to increase our user and customer base. Regarding our bigger vision, dementia is just the beginning.  
We aim to become the market leader for grey tech
. Good luck to Patrick, Susanne, Gabriela and Rogelio for the future of this extremely helpful and innovative app :).