You may have already come across her breathtaking creations, and if not, prepare to be amazed. At only 16 years old, Lara has more than 167,000 views on YouTube and 60,000 followers on Instagram thanks to her special effects makeup skills. Read on to find out more about this talented young Australian and her inspiration.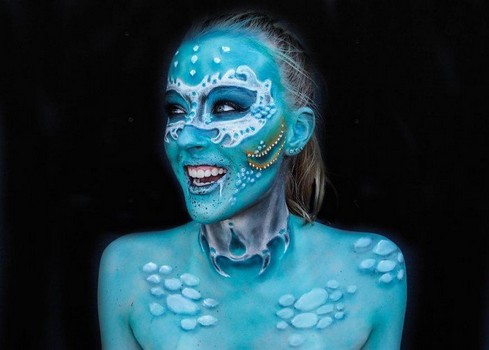 Hi Lara, can you tell us a little about your background and education?
I am a 16-year-old Australian student currently in year 11. I don't attend any art schools and am
self taught
using the internet.
What inspired you to start teaching yourself special effects make up and where do you find your inspiration?
I was inspired to start after watching and falling in love with the popular television show
Face Off
. I draw inspiration from animals, things in nature, movies, colour combinations and patterns.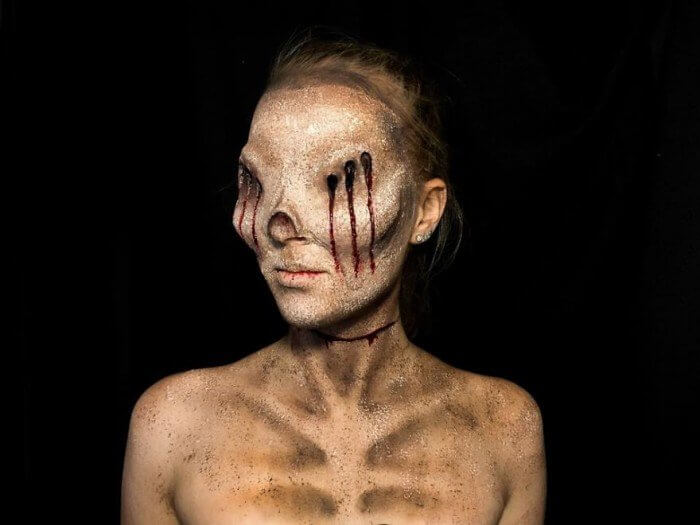 What's your favourite look you've created so far?
My favourite look is probably my winter wonderland spirit or toothy monster (my profile picture on
Instagram
).
Which look was the most difficult to create?
The most difficult to create was the tooth monster as it was the largest mould I have ever made and incorporated so many teeth. It was very rewarding to see all my hard work pay off.
Where did you learn your skills?
I learned by teaching myself and just having a go, I also used the internet and tutorials online but many things I just had to figure out and adapt to work for me.
You have received a lot of attention in the media recently, how has this made you feel?
It has been really rewarding but at times overwhelming. It is hard to decide what will be beneficial and what won't. I have also seen a lot of negative comments which is sad. A common one I see is that I must only be good at what I do because I have had parents that have spent a lot of money on it and that therefore it is unfair.
I actually worked hard at a fast food outlet to afford my products, I use cheap products and thankfully I have worked hard enough that I have won a lot of products with my work in competitions
. So no the difference between my work and other does not come from money though I accept it is a factor. Anyone who works hard enough can achieve what I and others have.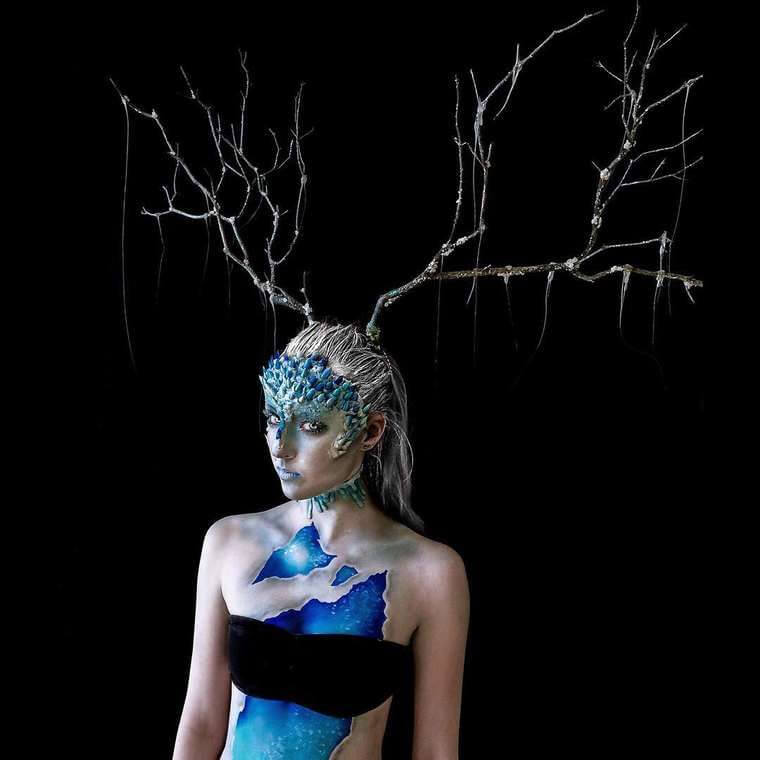 You have over 167,000 views and 5,000 subscribers on YouTube, why do you think you have been so successful?
I chalk this down to people liking my work on Instagram and wanting to see and understand how it came together. Hopefully some other artists will see and be inspired to give it a go for themselves.
What tips would you give to other talented young people who would like to make their own YouTube channel/get into special effects makeup?
Give it a go! Don't put it off just dive straight in and get learning. It can be hard to start but it is very rewarding.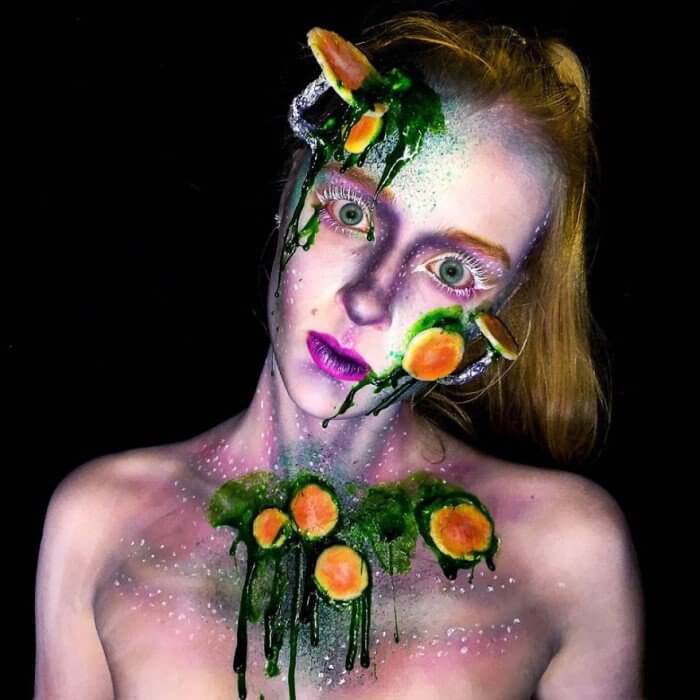 What are your plans for the future?
At this point I am not sure but to have a future in this industry would be amazing!
Thanks Lara and the best of luck for the future. :)  If you would like to follow Lara and see more of her incredible looks, follow her on YouTube, Instagram or Facebook!