You're finally ready to start trying to find a job! Feeling motivated and confident, you start this new period of your life by sending off a few CVs here and there. Unfortunately, finding a job isn't as easy as updating your social networks and sending off a couple of CVs. It's important to understand the real keys to finding a job. Luckily, Wizbii is here to share 6 habits you should adopt for a successful job search!
1. Say no to procrastination during your job search…
Even if you can't imagine yourself procrastinating at any point in the near future, you will soon be tempted to start putting things off, preferring to watch the latest episode of your favourite series than apply for jobs. Therefore, take it upon yourself to organise your job search and have a certain amount of control over the jobs you apply for.
If you come across a job that interests you, save it straightaway.
It would be a shame to miss out on your dream job just because you can't remember the name of the site you saw the job on, or because you didn't apply straightaway. Try using Evernote, the perfect tool for saving interesting web content, from the page to the website itself. Find everything you need by simply signing in on your computer or smartphone. As soon as you save a job, add it to your to-do-list, which will help force you to apply as soon as possible. Doing so will allow you to stay up to date with your job applications and avoid losing out on great opportunities.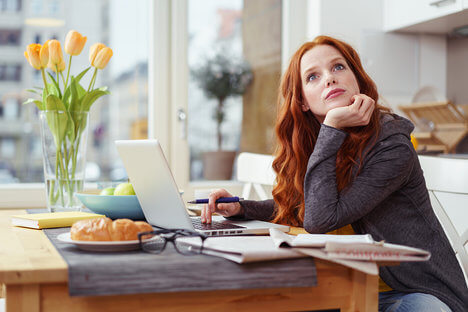 2. Adapt your application
Sending the same CV and cover letter to future employers isn't a good idea if you want to stand out and find a job worthy of your profile. Applying for jobs also means adapting your application depending on the company and the position you are applying for in order to show off your profile. If, for example, you graduated with a Masters in Marketing and Communication and your various work experience has allowed you to gain knowledge and skills in project management, community management or graphic design, you should try to highlight these skills differently depending on the position and company you are applying for.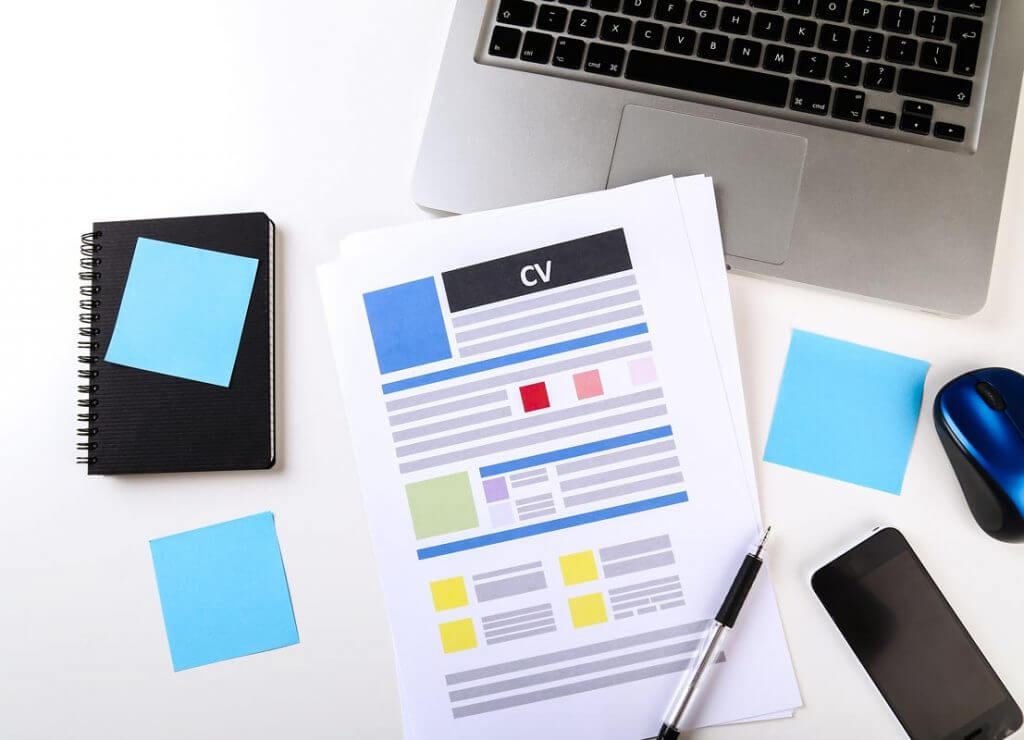 3. Be connected during your job search
We all know that the job search nowadays mainly takes place online, on dedicated sites, job boards and professional platforms used by recruiters to search for potential candidates. Therefore, if you're looking for a job involving working online or even slightly involving the internet (what occupations don't nowadays?), it's important to be present on professional networks. Professional networks can be very useful for your career if you update them regularly. Creating a account on Wizbii or LinkedIn without taking the time to add your most recent experience, projects or any other important elements that could work in your favour during the recruitment process, is pointless and will unfortunately show a lack of attention to detail.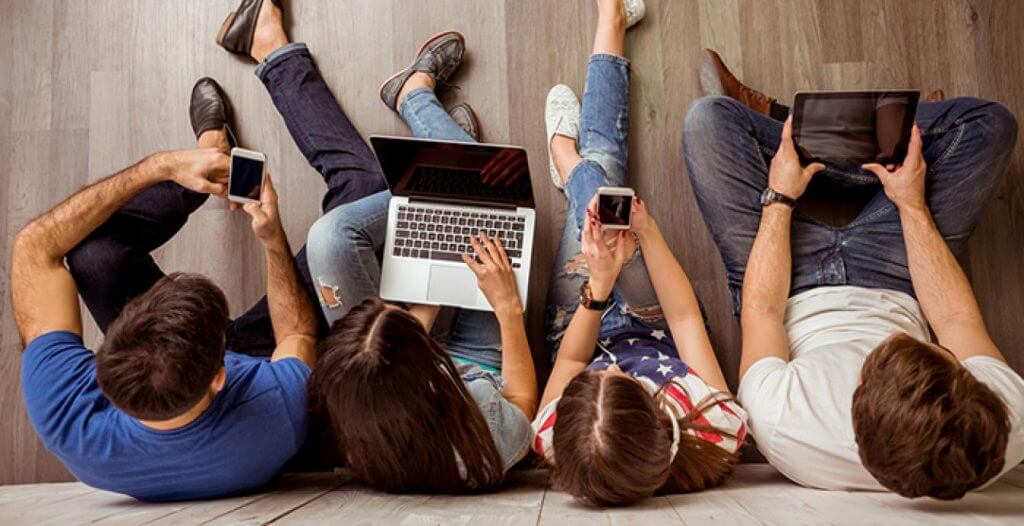 4. Be reachable
No more waking up late and leaving your phone on silent, looking for a job means being reachable during recruiters' working hours. Another good reflex to adopt during your job search is to keep your phone on 'loud' to ensure you don't miss any important calls. It's better to make a bit of noise than miss an important call and see an amazing career opportunity pass you by. Of course you can call them back, but what happens if the recruiter is already on the phone to another candidate? Sometimes, golden opportunities come and go in a matter of seconds, so it's up to you to make sure you have as much luck as possible on your side.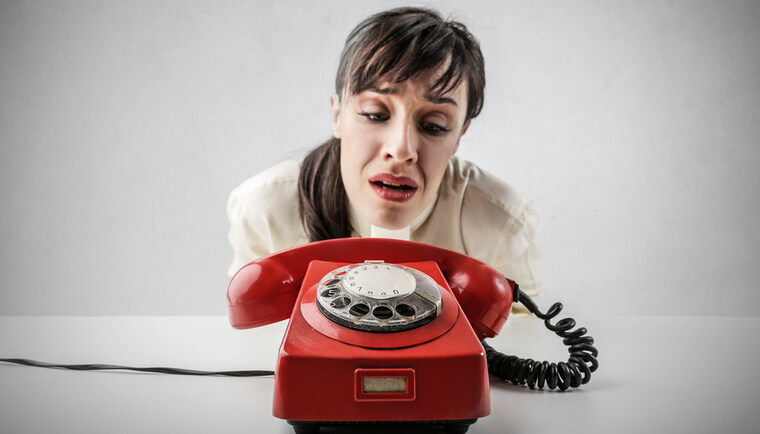 5. It's important to talk about your job search!
Writing on your Wizbii profile that you're looking for a job is one thing, talking about it to those around you is something else. Even if the internet enables us to find out about career opportunities quickly and apply for jobs on the other side of the planet, the majority of recruitment stills happens through word of mouth. You might think it seems completely pointless to tell your hairdresser that you're looking for a job as an HR Consultant, but you never know: one of her clients could know someone who know someone who works for a recruitment agency who could be very interested in your profile! Many people find a job through personal contacts, family, friends, neighbours and professionals, including training supervisors, university lecturers and people you have worked with in the past.
Talk about your situation as soon as possible, to everyone around you
Sometimes the simple action of saying that you're looking for a job is enough to get you a job interview!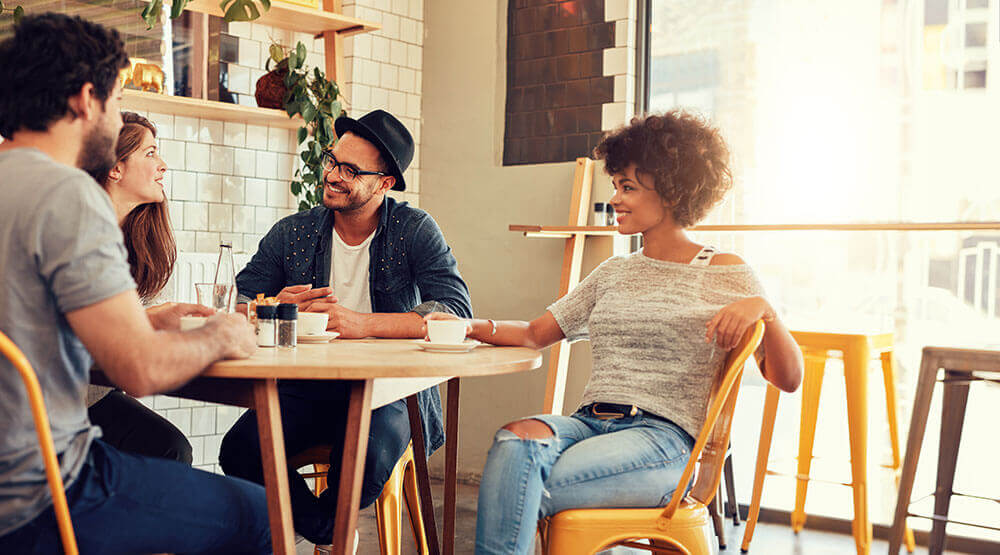 6. …Say yes to career events
Even if it's important to have a good online presence if you want to find your dream job, it's also important to be physically present at the right time and place. Numerous events are organised to help you find a job, especially for graduates looking for a graduate job. Find out more information from your local job centre or online. These events could take the form of career fairs, recruitment fairs, open days or events organised by private structures. These events are the ideal moment to meet recruiters and professionals in your sector, and increase your network by exchanging with people who can share insightful advice with you!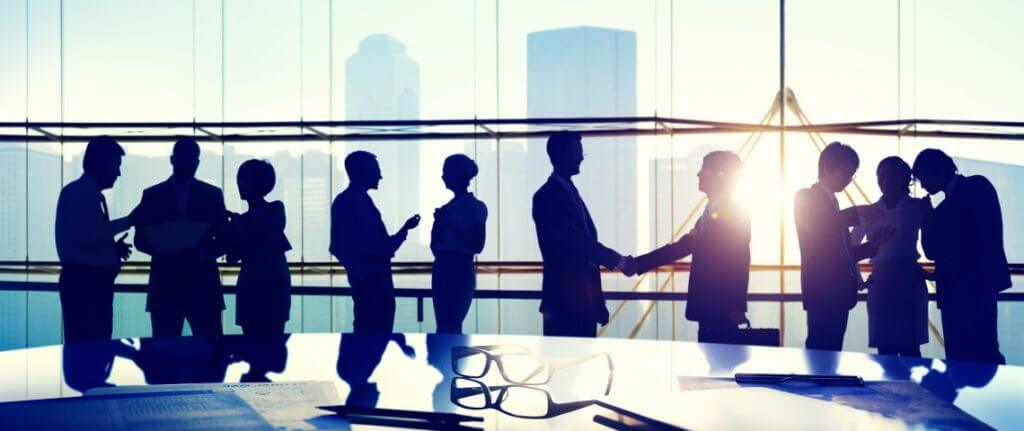 Thanks to these tips, you now know how to get your job search off to a good start and, most importantly, have the reflexes needed to ensure you don't miss out on that golden opportunity! No matter what techniques you use for your job search, it's important to be involved in what's happening around you and ensure you have as much luck on your side as possible!