It's that time of the year again: International Women's Day! Here at The Daily Wiz we try our best to spread the word about young entrepreneurs from all over the UK, but today we celebrate the rise of young female entrepreneurs on the startup scene and their inspirational projects.
Brigitte West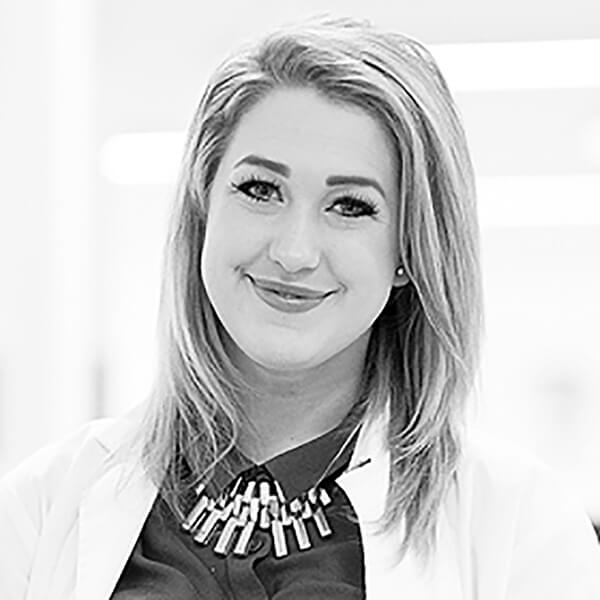 Company
:
Beauty By The Geeks
About Beauty By The Geeks
: Created in 2012, the BBTG team scientifically tests the claims behind a variety of beauty products. Tempted by a new moisturiser, but skeptical about its claims of  achieving miraculously soft and hydrated skin after only 2 usages? Whatever your query, simply send it to the geeks and they will do their best to test it for you. They also provide great science classes and provide tips on different products and beauty trends. If you'd like to find out more, follow them on
Instagram
or check out the 
website
.
About Brigitte
: A Biomedical Sciences student at Newcastle University, Brigitte came up with the idea for Beauty By The Geeks when she was just 22 years old and gained support from the University's
Rise Up
Programme. The idea arose from a number of beauty disasters combined with her passion for science. The BBTG team now has 12 geeks and, as well as  re-locating to London, has worked with big names such as Vogue! Find out more about
Brigitte and Beauty By The Geeks.
Jules Quinn
Company
:
The *Teashed
About The *Teashed
: 25-year-old Jules came up with the idea for The *Teashed during an
internship
. Whilst doing coffee runs and being sent to the supermarket to buy tea and coffee, she noticed that coffee took up a lot more shelf space than tea. Jules found this odd, as the majority of people at the office were tea-drinkers. She took her idea to Fenwicks, Newcastle and it all grew from there. The *TeaShed offers a large variety of tea-related  and beautifully-presented products such as Bubble Tea, which can even be used in cocktails.
About Jules
: Jules also studied in Newcastle at the University of Northumbria. Although she wasn't initially keen on the idea of going to university, she chose to study Fashion Marketing, and it was lucky that she did: it was thanks to her student overdraft that she was able to fund The *TeaShed in the early days. In Jules' own words, her plans for the future include "World domination, one teabag at a time". Find out more about
Jules and The *Teashed.
Kirsty Emery
Company
:
Unmade
About Unmade
: Founded in 2013 with two other co-founders, Unmade is a 3D-printed knitwear startup. Formerly known as Knyttan, Unmade uses coding to power knitting machines to create original, bespoke clothing. Unmade allows customers to personalise a variety of knitwear, from scarves to sweaters, and even Will.I.Am is a fan and has worked with the startup in the past. The name comes from the idea that garments are "unmade" until the customer adds the finishing touches! Unmade were the winners of the annual
Pitch@Palace
event in 2015, and are sure to have a promising future.
About Kirsty
: After completing a Bachelor's degree in Textiles at University of the Arts, London, Kirsty then pursued a Master in Womenswear knitwear at the Royal College of Art, London. It was here that she met co-founders Ben Alun-Jones and Hal Watts, and came up with the idea for Unmade after becoming frustrated at the fashion industry's unchanging approach to mass-consumption.
Samantha Payne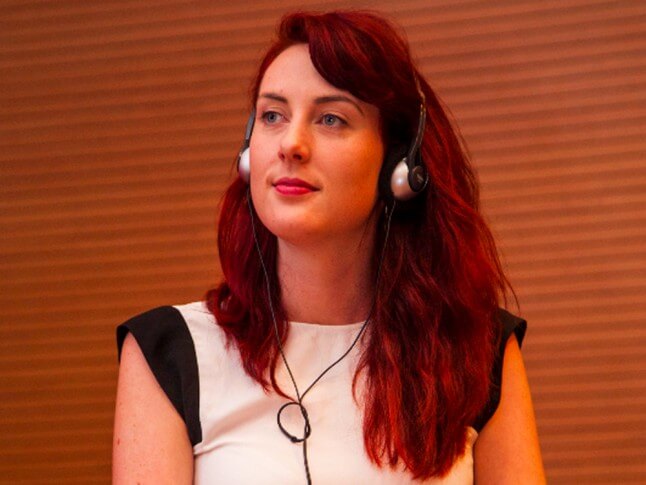 Company
:
Open Bionics
About Open Bionics
: A truly inspirational startup, Open Bionics creates affordable, superhero robotic hands in under 48 hours using a 3D printer. Robotic hands cost around $3,000, which is 30 times cheaper than other products on the market. The wearer is scanned then the hand and socket are printed, sensors are attached to pick up muscle movement and control the hand. The range of kid's bionic hands includeTony Stark/Iron Man, Elsa from Frozen and a Star Wars lightsaber hands.
About Samantha
: Samantha studied Journalism and Literature at both Whitworth University and the University of Chester, UK. Recently named as one of the top 25 women in robotics you need to know about by Robohub and Marie Claire, Samantha co-founded Open Bionics in 2014 alongside Joel Gibbard. Open Bionics was awarded second prize at the finals of Intel's 'Make It Wearable' in 2014.
Alice Bentinck
Company: Code First: Girls
About Code First: Girls
: a not-for-profit that helps women learn to code. After creating
Entrepreneur First
to help young entrepreneurs build their own tech startups with her friend Matt, Alice soon realised that there weren't enough women on the tech scene and in entrepreneurship, and therefore came up with the idea for Code First: Girls to tackle this problem. Code First: Girls supports young and professional women develop their professional, technical and programming skills. They also connect talented, like-minded women and help companies develop talent management policies so that they don't miss out on
female tech
talent.
About Alice
: Having studied Management Studies at the University of Nottingham, Alice took part in
Young Enterprise 
at school , before co-founding Entrepreneur First with Matt Clifford in 2011. Alice is also a blogger for Techworld and is one of the Prime Minister's advisors for the Northern Future Forum in Helsinki.
Joanna Montgomery
Company: Little Riot
About Little Riot
: Connecting people with technology, using beautiful design. Little Riot wants to change how people communicate, with technology and with other people - they want people not only to click, but to squeeze, touch and wear. Little Riot has just raised $124,000 on Kickstarter to develop "Pillow Talk", a wristband that picks up your heartbeat and sends it, in real-time, to your loved one, a way of bringing intimacy back into long-distance relationships.
About Joanna
: a 29-year-old graduate from the University of Dundee with a first-class BSc(Hons) in Digital Interaction Design, Joanna founded Little Riot in 2010 to develop her degree project into a commercial product. Amongst other awards, Joanna won Innovator of the Year, FDM Everywoman Women in technology.
Dimple Lalwani
Company: Social Belly
About Social Belly
: An online community that helps Londoners find dinner parties hosted by other people, the aim of social belly is to help Londoners meet new people and bond over mutual interests and home-cooked food. Diners can join a table in their local neighbourhood and improve their social life at the same time. Diners search for meals, check out dinner party menus, concepts, who's attending, and check out their profiles. They then pay a minimum contribution towards the meal in order to confirm their seat at the table.
About Dimple
: Originally Indian and brought up in Madrid, 25-year-old Dimple graduated with a hospitality degree in 2012 and moved to
London
to work. During her first few months in London, Dimple realised that meeting like-minded people and eating home-made food was a challenge in such a big, cosmopolitan city. She started hosting dinner parties with friends and their one requirement was to bring along someone she didn't know, sparking the idea for Social Belly. Find out more about
Dimple and Social Belly.
Madeline Parra
Company: Twizoo
About Twizoo
: A restaurant recommendation app that sources its data straight from Twitter, Twizoo takes customer Tweets about restaurants and bars and turns them into recommendations, meaning choosing a nearby restaurant or bar is quick and easy. The app analyses over 30 million Tweets and uses location data paired with real-time analysis of millions of Tweets. Users can make decisions 4 times faster than with other review sites.
About Madeline
: 27-year-old Madeline is the co-founder of London-based startup Twizoo alongside John Talbott. After graduating with a B.S. in Mathematics from Davidson College in the US, she was named in the UK's top 35 women under 35 in 2014 via Management Today and The Sunday Times. Find out more about
Madeline and Twizoo.
Gabriela Matic & Susanne Mitschke
(Founders left to right: Rogelio Arellano, Gabriela Matic, Susanne Mitschke & Patrick Renner)
Company: MindMate
About MindMate
: An assistance-app, specifically designed for people who live with dementia. MindMate allows users to maintain their independence for as long as possible, support caregiver and patient in their everyday life and improve the communication, as well as the relationship, between caregiver and patient. The app combines all the necessary tools for people who live with dementia as well as their careers in one place and offers a unique, user-friendly design. The app is available for iPad and iPhone.
About Gabriela
: CMO and blogger for MindMate. After graduating with a BSc, fromVienna University of Economics and Business in Business & Economics; MSc., Gabriela moved to Scotland and graduated from the University of Glasgow with an MSc. in International Management and Leadership.
About Susanne
:  CEO with previous experience in Management Consulting. After graduating with a BSc. from Vienna University of Economics and Business in Business & Economics, Susanne then graduated with a MSc. from the University of Glasgow in International Management and Leadership. Find out more about
MindMate and the team!
We hope you enjoyed finding out more about these 10 inspirational young women. We can only hope that in the future we see more and more women on the startup scene, thanks to great initiatives like  Code First: Girls and  AccelerateHER. If you're feeling inspired to create your own business, you can test out your idea and find associates on Wizbii!