21-year-old Megan Neveling speaks about her experience as a PR/Communications intern at FABRYAN, a luxury womenswear and accessories brand based in London.
Can you tell us a bit about your background and education?
As a Creative Writing and Social Media enthusiast, I began getting involved with all things digital after I completed a Level 3 BTEC (Extended Diploma) in Media Production at Canterbury College five years ago. Since then I graduated from Canterbury Christ Church University after studying a B.A (Hons) in Multimedia Journalism. Alongside the completion of a number of internships in Communications, Marketing, Social Media and Public Relations sectors, I decided that the invaluable skills gained from these experiences could be utilised in the exciting world of
recruitment
.
What was it that attracted you to FABRYAN?
It is a high-end fashion company based in London, they have been featured in
Vogue
on numerous occasions and obtain a fantastic reputation. It seemed like a golden opportunity for me to expand on my abilities in the PR/Marketing world.
How did you find this internship?
On the
Fashion Workie
website.
What were your responsibilities?
My responsibilities were as follows: • Updating client & press database • Assisting & coordinating photo-shoots • Creating & distributing blog posts/newsletters • Updating Social Media - (Facebook, Twitter, Tumblr, Pinterest, Instagram & Vine) • Marketing research • Creating & distributing press releases • Running errands for stylists, editors & press • Helping out with fashion weeks
Can you tell us what the atmosphere is like at work?
The atmosphere is relaxed but focused, everyone has their own responsibilities and tasks to adhere to. However as everyone gets along so well, there is
a genuine 'team spirit' environment
.
What is your favourite part of working at FABRYAN?
The FABRYAN team and interns.
Would you recommend this company and why?
I would recommend this company to any intern who is willing to learn more about the
fashion
world. FABRYAN provides an extensive amount of opportunities to improve your skills and gain a better understanding of what it takes to be successful in the industry.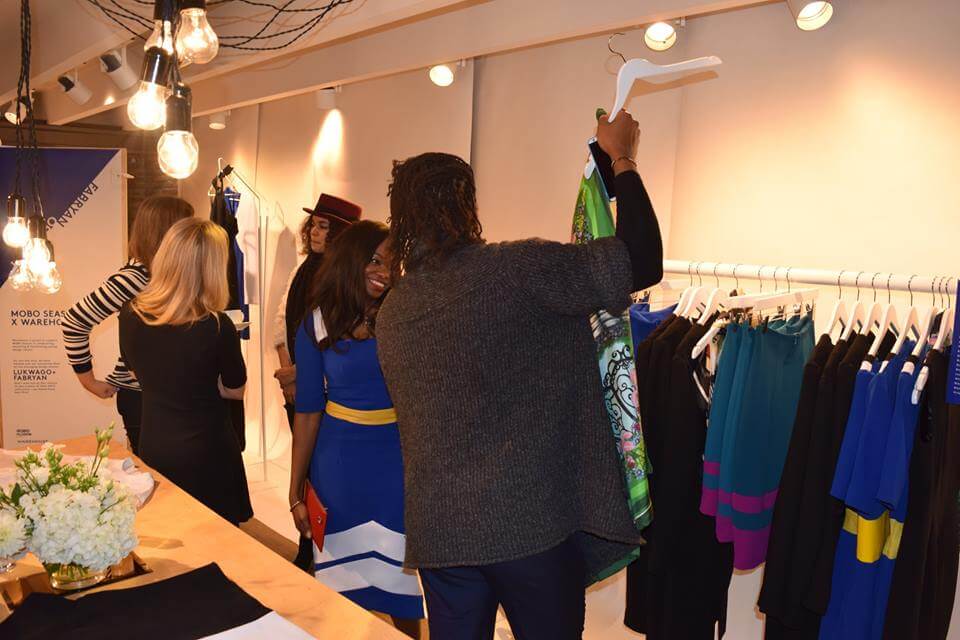 Do you think that there are career prospects within FABRYAN?
FABRYAN is a fairly small company, I'm not entirely sure if they have any plans to expand their team any time soon.
What will you take away from this experience?
My portfolio has grown rapidly since joining the FABRYAN team. This is something I am constantly working on, gaining more experience and
networking
with more people in the industry. FABRYAN helped me to advance my digital marketing and PR skills, which is incredibly useful in my current role.
What are your plans for the future?
I have moved on from FABRYAN and I am now a Digital Marketing Manager at
Mackenzie Carter
, a leading specialist recruitment agency based in London and Canterbury.
We're glad to hear you had such a great experience at FABRYAN Megan, and we wish you all the best for your new job!
If you're looking for an
internship
or
work placement
, don't forget to check out the offers available on
Wizbii
!