Many of you will already have heard of INK HUNTER, and for those of you who haven't, INK HUNTER is a popular new app which lets you see what a tattoo would look like on any part of your body, helping you make up your mind before getting the real thing. We decided to interview the two young founders of this innovative Ukrainian startup to find out more about their inspiration, the app itself, the challenges of setting up a business and their plans for the future.
Can you tell us about yourselves and your inspiration for creating INK HUNTER?
We are from Ukraine. We started INK HUNTER with a team of four during
48 hours of hackathon
(July 2014 in V. N. Karazin Kharkiv National University where we studied at the time). It was 48hackathon, now it named as
spinoffhack.org
. The topic of hackathon was an augmented reality mobile app, so idea come up during hackathon brainstorm.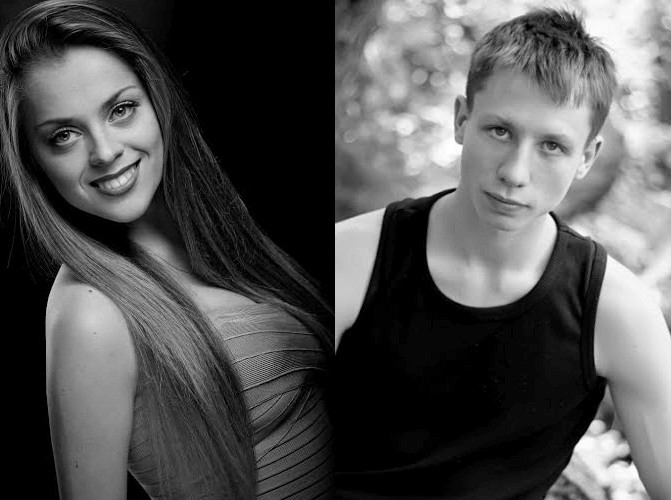 We thought about virtual previews of furniture in a room, services which would allow you to 'try on' clothes/muscles/makeup and then we thought about doing something with tattoos (we watched Miami Ink show as children), so we started thinking in this direction and then we came up with the idea for INK HUNTER. We liked it so we started investigate to see if anything similar existed and couldn't find anyone else who had developed an AR app for tattoo lovers. We actually have no idea how to create
mobile apps
or develop augmented reality algorithms and neither of us have an iPhone or tattoos. But, with help of mentors, we managed to develop a demo during the hackathon and in due course launched the app on AppStore.
How has INK HUNTER been received so far? 
We got fantastic results with the 2.1 version, 
reaching 1.3 million downloads with it. We are now we are in TOP 10 apps in 40 countries in the App Store Entertainment category
 and we aren't going to stop there: we plan to make our app much better. Our project was also featured on the Behance.net, ProductHunt.com and published in top media resources (TechCrunch, Mashable, DailyMail, HuffingtonPost, HighSnobiety, HypeBeast, The Daily Dot, Vogue, Catraca Livre, O Globo and many others).
Can you describe your business model?
Our revenue model - advertising and lead generation for tattoo artists' and for marketplaces with temporary tattoos (CPC and CPA).
Do any of the team have tattoos they regret?
Neither Pavlo nor I have tattoos yet. We are thinking about some, and luckily our app will help protect us from making bad choices. ;)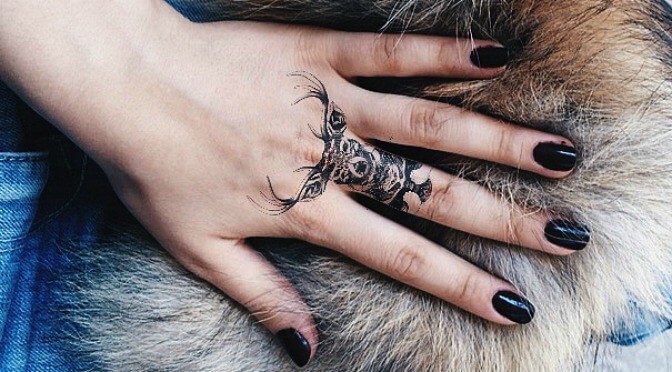 What has been the most challenging part of starting your own business?
Actually, it was the decision to leave our jobs and start working without any financial income.
If you could give one piece of advice to other young entrepreneurs, what would it be?
Find the right people (with the same values) and do the best you can.
What are your plans for the future?
We are going to launch a new version with
colour tattoos
and a huge gallery. We will also launch Android version of the app.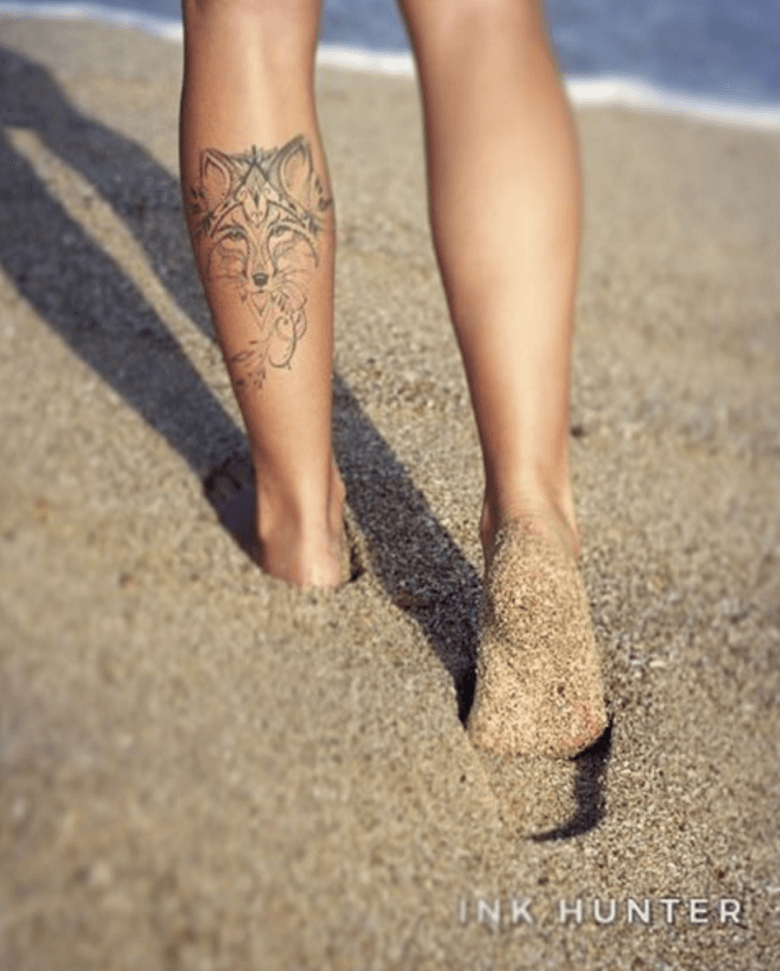 Thanks Oleksandra and Pavlo for answering our questions and we wish you all the best of luck for the future of your ingenious app! If you would like to find out more, you can check out INKHUNTER's website, Facebook or Twitter.
If you have an business idea why not add a project page on Wizbii? Test out your idea, increase your visibility and find future associates!