Writing a CV is a crucial part of any job search. Despite constant changes to the recruitment process (professional networks, video presentations, serious games, etc.), CVs are still the key to finding a job. A CV is almost like a business card, whose aim is to make the recruiter want to meet you. Firmly anchored in the recruitment process, it isn't unusual to meet face-to-face with an interviewer who will still ask for a CV after your exchange.
However, writing a CV is a delicate exercise: should you include your age and nationality? Should you start with your education? Is pink a good colour for a CV? So many questions, with no correct answers as every recruiter has their own preferences. Finally, the real question is: how to create a CV that truly reflects your personality?
Focus on the layout
Education or work experience first?
It is important to highlight your competitive advantage, whatever it is that sets you apart from other candidates. Ask yourself the question: is it my education or my work experience? In order to answer this question, ask yourself what you are most proud of. When you meet someone for the first time, do you tell him or her about your education or your work experience first? Which of the two was the most challenging for you? Your answers will allow you to decide which of these two sections to put first.
As a Human Resources professional and former recruiter, I would advise you to follow this golden rule: put your work experience before your education if you have already have several experiences relevant to your field of study (internship, volunteer work, temporary or full-time/part-time work).
What about your CV design?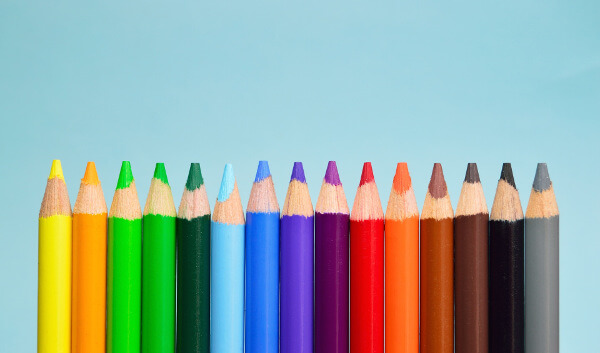 The design of your CV is just as important as what's written on it. Have fun; you can create a design that suits your personality. Certain (self-proclaimed) CV specialists recommend that you use specific fonts, font sizes and colours…I, however, find this a little over the top! What is most important is that you use a font and colours that make your CV clear and easy to read. If you like bright colours like yellow or red, use them for little touches or in paler tones. If pink is your favourite colour and you're hesitating about whether or not to use it for your CV, why worry? If the recruiter decides to eliminate you from the recruitment process simply for choosing pink, I would seriously advise them to study the Psychology of human behaviour (and then to change job).
Handy tip: Adding little icons to your CV will make it easier to read and more dynamic. You can find many different icons, for free, on Freepik or Flaticon.
Focus on the content
Personal information
My friends often ask me: "Should I include my address and marital status?" The rule is simple; ask yourself if this information will add any value to your application? Does stating that you are "Single with no children" or "married" improve your chances of being hired? If the answer is yes, you should include it. However, you are absolutely not obliged to include this information on your CV. Only information required in order to contact you (first name, surname, phone number, email address) and information directly linked to the job you are applying for (driving licence, languages, etc.) need to be visible on your CV. Otherwise, it's completely up to you whether or not you want to add extra information, which could be used to discriminate against you!
My skills
It is highly advisable to include a "Skills" section at the top of your CV, before the "Work experience" and "Education" sections. The idea is to summarise any skills that could be useful in a professional environment, including your knowledge (job, languages, rules), know-how (qualities, behaviour, etc.). The recruiter will be able to understand your main skills in a matter of seconds as, don't forget, the average reading time for a CV is less than 1 minute and 30 seconds. It is also the occasion to use the famous key words relevant to your job, which is one of the only rules you should absolutely follow.
Hobbies section
Ah, the famous Hobbies section… a banality for some, a difficult section to fill out for others. Wake up, show off your personality; it's THE section where you are completely free to express your personality.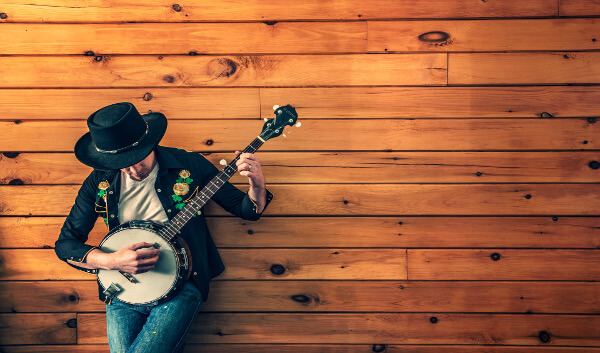 Travel, music, sport and literature; for each hobby, you can add a few words to show how passionate you are about it. It's a good way of adding evidence to your claims and of standing out from applicants who include a hobbies section just for the sake of it. Let me give you an example: I am passionate about music, especially Afro-American music (Hip-Hop, Soul, Funk). In order to stand out from the crowd, I could write "Afro-American music: blog, concerts, exhibitions", in order to personalise my CV even further.
If you have absolutely no idea about what to include, you could write hobbies you would like to pursue: cookery classes, singing lessons, and Greek mythology, etc. Whatever you want!
In conclusion, create a CV you like, that matches your personality and your taste, all whilst respecting a few golden rules. What's more, it's better to adapt your CV to suit your professional environment. If you would like to work in Graphic Design/Communication/Web, you have the freedom to create a very original CV, as recruiters are looking for creative and bold candidates. On the other hand, if you are applying for a job in Public Administration, you risk clashing with the sector's discrete and serious image.
You never know, an unexpected CV that falls into the hands of an atypical recruiter could make them want to meet you! So, why not just be yourself from the offset!
Original article written by Roseline LALOUPE, translated from french by cherie gamble