Whether you're a student, young professional or entrepreneur, being productive is necessary if you want to complete everyday tasks, the  quality of your work and evolution of your career depends on it. Therefore, taking the perspective of what "not to do", we have devoted an article to those little habits that instead of helping to focus and do what you have to do when you have to do it, are distracting, slow you down and make you spend more hours than planned in front of your computer.
Article written by Julia CB
Too long to-do lists 
In order to do anything other than working (or studying), it's necessary to organise your time and have a schedule. However, sometimes, what you really "have to" do is avoid these long list of things to cross out before the end of the day. It's true that lists help organise your day, but there's limit. Take care of your body and your mind so that the list doesn't wear you out (if there are physical tasks) or overwhelm you - the purpose of the list is meant to have the opposite effect!
If you have a very long to -do list, try to leave other, less important tasks for another day or find a solution (prioritise). The most important thing is to know your own limit and not to over work yourself. As the saying goes "don't bite off more than you can chew".
Multi-tasking
This doesn't mean you're not allowed to have a cup of tea or coffee while you read some emails or catch up on a lecture, but rather that you avoid doing a bit of everything and without focusing on one particular task.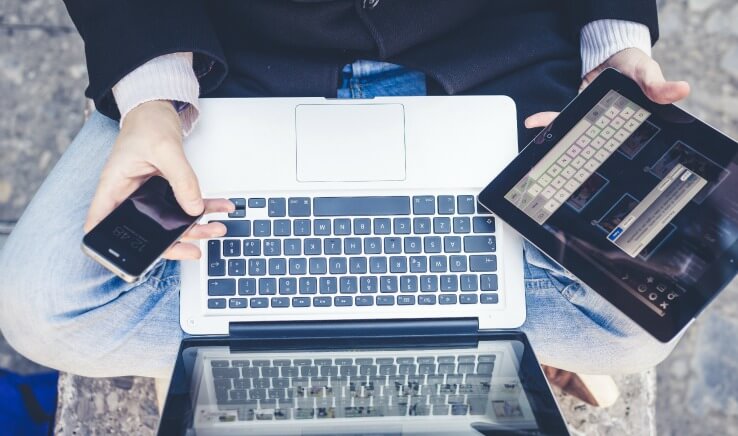 Do you have lots to do? Okay, but think about what you should do first and how much time it should take. Know that there are certain hours of the day when you have more inspiration (if you have to write something creative), that there are times when you find it easier to concentrate, or when it's more likely that your customers will read an email (because there comes a point when you know them and their habits), which means that you can organise yourself and leave the right amount of time to complete the task. In any case,
avoid trying to do a bit of everything and constantly swapping between tasks, as you will inevitably lose time and concentration
.
Changing workplace
If the time you are devoting to your work/
study
, then work! Try not change your workspace every day, whether you work in a library, office or co-working space. It's true that the same place won't always be free in libraries and other public buildings, but try to have your own area so that you don't end up investigating what other parts of the library look like, what noises you can hear today that you didn't hear yesterday, if it's colder or warmer, etc. If you're very demanding when it comes to finding the perfect spot, test out different places until you find "your area". By doing so, your mind associates "this area = concentration"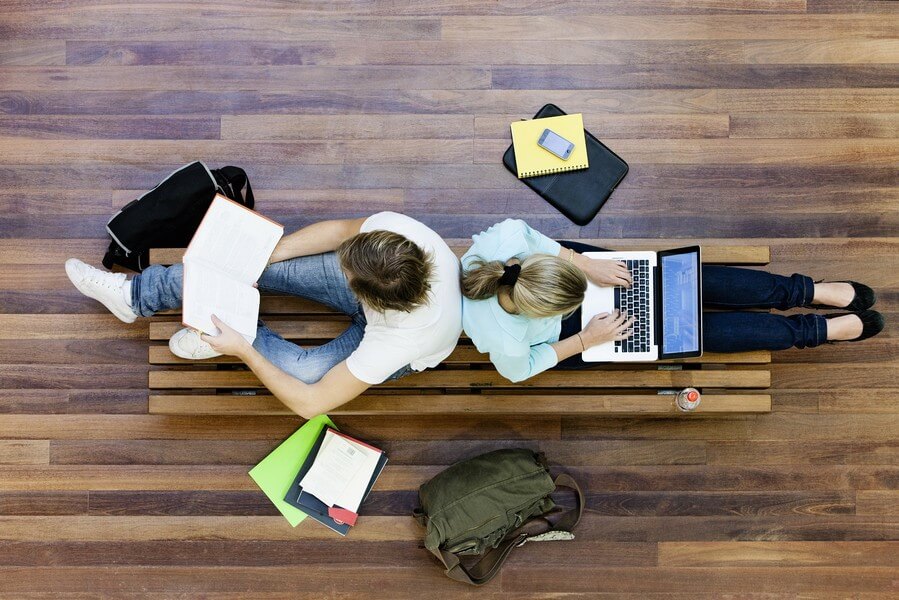 Special cases: If you study or work at home, beware! There are major distractions called "televisions", "refrigerators", "consoles" and "beds" ...
So our advice for you here is to dedicate a room in your house to work/study alone.
If this isn't possible and distractions are getting the better of you, you should think about studying in a library or co-working space.
Checking your mobile
This point is related to the idea discussed in the first two sections: you have to prioritize in order to be productive and not take longer than necessary. Mobile phones, unless necessary for your job, don't fall within your priorities. If you're in an office you will probably already have another phone other can use to contact you.
Checking your personal phone every 5-10 minutes will only decrease your productivity
. It is one of those "easy targets" for our minds. That habit of touching the little button to illuminate the screen and see the time, and incidentally check if we have a message from someone or a notification from a social network. Isn't there a clock on our computer screen or a thing on your wrist called a watch? If the reason you're doing it is to check to see what the plans are for tonight, the last thing written in a WhatsApp group, or a comment you wrote on a photo, it can wait.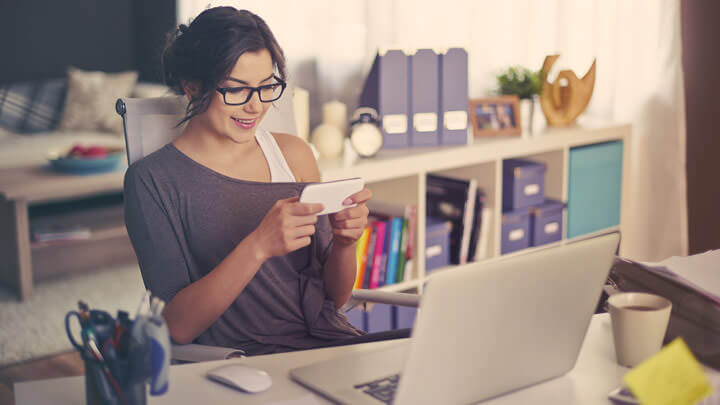 Most people will probably be studying or working so it doesn't bother them if it takes a while for you to answer. At the end of the day, you should have a little break from time to time, so it's not as if you're going be cut off from all human life for hours on end. 🙂
The next time you want to work or study, remember these 4 points. By doing so, you can improve your productivity and might find that there actually are enough hours in the day and that evenings don't have to be "work-dinner-sleep". If you can think of another habit to avoid, share it in the comments section! Most importantly, good luck!