Article by Amandine Lavenas
Congratulations, you've finally graduated! 
To celebrate the occasion, it's time to find a job: welcome to the wonderful world of job hunting. A period of stress and self doubt that we would rather avoid, but in which more and more young graduates find themselves and attempt to escape as quickly as possible. 
Define your career goals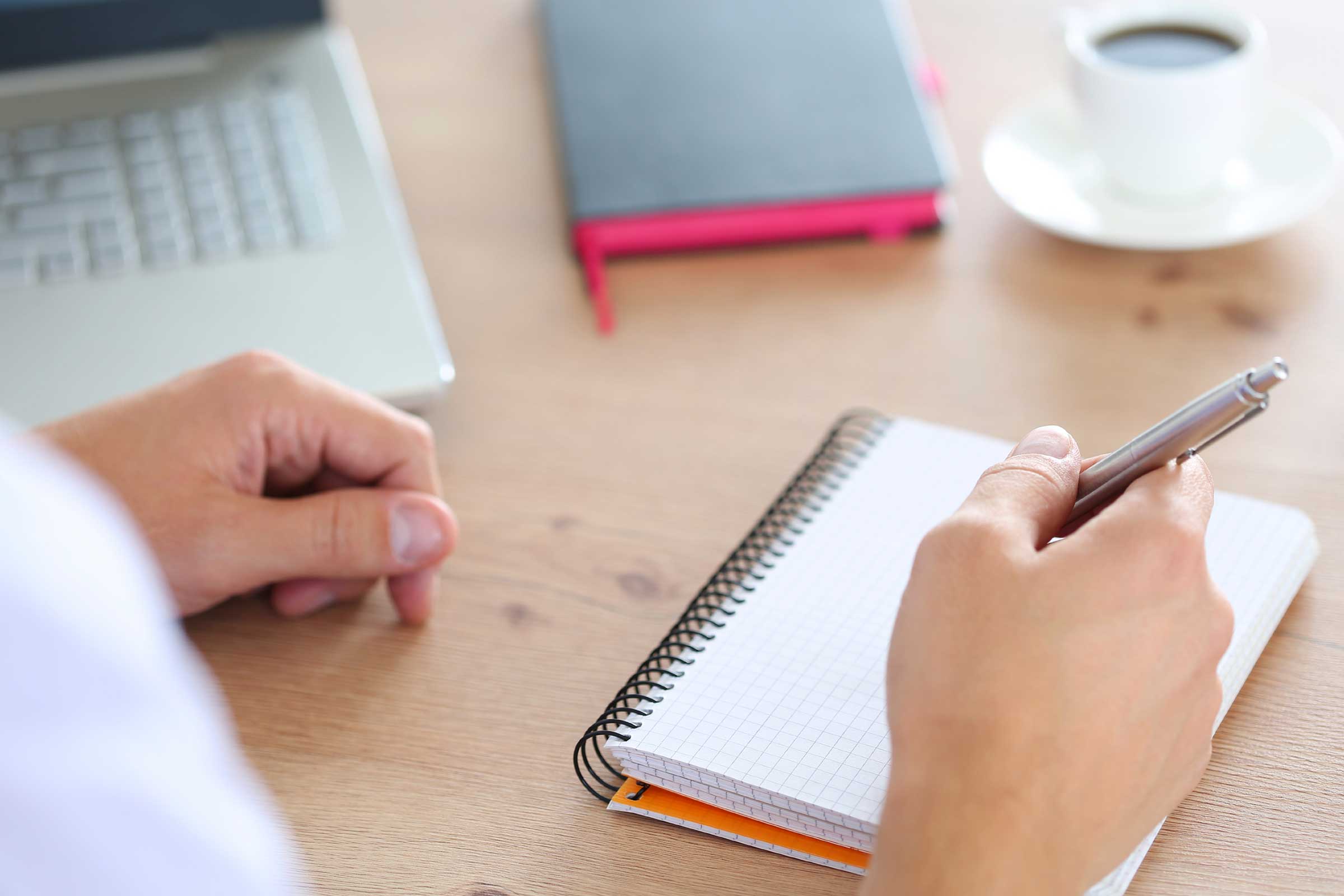 The job search is a full-time job. In order to save time your energy, you need to set clear career goals before starting. Take time to ask yourself the right questions:
     • What interests me?
Certain job titles, which you might not have previously thought about, could hide interesting responsibilities. Therefore, make sure you read the job description in detail. It's crucial that you identify jobs that are actually attainable. Avoid applying for jobs that don't suit your profile or will leave you wondering why your application was rejected.
Learn how to read between the lines
when it comes to job ads: certain positions aren't accessible to young graduates, only to young professionals who already have some experience under their belts.
     • Which job sector interests me?
Bear in mind that certain sectors are more popular than others, meaning recruiters will have more chance of finding their "ideal candidate". It's up to you to decide, depending on your experience, whether or not it's a wise decision to try to find a job in certain sectors.
     • How flexible am I in terms of geographic mobility?
Don't attempt to stretch your geographic mobility in an attempt to "widen your net". If you're not sure if you'll be able to travel to the other end of the UK, don't apply for jobs there. Knowing your limits will help refine your job search.
     • What salary am I willing to accept?
Set a bracket with a 5,000 pounds leeway to allow yourself room for negotiation. The job title, job sector, location of the company and your level of experience are all criteria which need to be taken into account when making your estimation. Voilà, you have now defined what you WANT to do. Now check that you KNOW HOW to do it.
Make a list of your skills
Your education and experience will have allowed you to gain complimentary knowledge; combined, they give you the keys to accomplish the job requirements.
Knowledge
The "knowledge" gained from your education was assumed from the moment you wrote the word "graduate" on your CV. It's therefore unlikely that they will want to test your theoretical knowledge.
Know-how
On the other hand, you will still need to prove what it is  that sets you apart from dozens of other candidates: a certain "know-how" that you have developed throughout your studies and work experience. Put emphasis on internships, work placements, jobs, university positions and other work experience!
"Know-how-to-be"
Another aspect, and an important one, is under scrutiny: your
personal qualities
. These will allow recruiters to imagine how you function in a professional environment. Explain the personality traits that you have had to put into action in order to succeed. Don't hesitate to emphasise 
extra-curricular activities
if you don't have any other arguments (as long as they are relevant).
And the link between all that?
It's crucial that you
create a link
between the skills you have acquired and the
skills required f
or the role. Your skills should be useful for your future career plans/
highlight the relevance of your capacities for your future plans
. It's a fact, recruiters have little imagination; if the connections aren't clear, they risk spending little time on your application, especially if they have their pick of candidates.
You KNOW how to do what you WANT to do. However, it still needs to be decided if you CAN do it.
Be aware of the current job market
To ensure that you have as much luck on your side as possible and increase your chances of finding a job, you need to be realistic: find out if your dreams are achievable in the current job market and the sector you wish to evolve in. Job ads can be an excellent indicator of whether your
ambitions are realistic
. If few job ads have appeared over the last few months in your chosen area (with the exception of seasonal work), you should watch out: your career plans may not correspond to the current market needs and you should re-evaluate your criteria.
It's difficult to find a job that meets all of your desired criteria, especially at the beginning of your career: re-thinking a few areas could be the solution to finding a job more easily (location, contract type, job title or salary). Nevertheless, I suggest that you avoid making compromises when it comes to the job responsibilities, as you will have to sell them in future interviews.
Be proactive
Hundreds, maybe even thousands of us, apply for the same job or sign up on large companies' websites, without having much to show for all our effort. This section of the job market is visible to everyone, so instead you should try searching on the "invisible market".
It's worth it: 20% of successful job searches are thanks to this hidden market. Make the most of your network (former lecturers, students, graduates, colleagues, friends, etc.), update your profiles on social networks and attend job fairs.
Make yourself visible
Ask for advice and let others know about your situation, it won't cost anything and it could lead to opportunities. Word of month can work quickly and could lead to you landing a job that others don't have access to.
A relevant profile
Focus on
quality rather than quantity
when it comes to job applications. It's better to have a
personalised CV
and
cover letter
for a position in line with your skills than 10 standard CVs for jobs out of your reach. You shouldn't overestimate your abilities but you shouldn't underestimate them either:
don't apply for for jobs you're overqualified for.
Recruiters will know that the job responsibilities don't reflect your ambition and it won't be long before you start looking for another job. What does the company stand to gain from recruiting you only to have to train someone new a few months later?
The little extras that set you apart
Your CV and cover letter are like your sales pitch
. They are your only weapons when it comes to proving your
skills
, so they should make an impact. Don't hesitate to ask for the opinions of those working in similar sectors when writing your CV and cover letter. Recruiters are interested in the
combination of your skills and motivation
; if you don't have all the skills desired, play on your
motivation
and
qualities 
to show that you are determined and ready to give your all to gain the skills necessary.
A real strategy
Lastly, fix your objectives and set time limits to stay motivated. Take initiatives to make sure project A is successful in order to help project B progress. Be strategic from the outset as you can also be judged for the time spent between jobs (especially for executive roles).
A piece of advice for keeping on top of your job search: keep an up-to-date table of your job search, including all of the jobs you have applied for (company, position, information sent, date applied for, entry key, notes, etc.).
Don't forget, nothing is impossible and your determination will pay off! :)