Imagine you could explore amazing, new bars whilst trying drinks for free and getting discounts on your rounds, all from your mobile phone? Thanks to Drinki, this is actually possible. We decided to interview young entrepreneur Sophie Abrahamovitch who, at only 28 years old, makes up one half of the duo behind this ingenious new app. Sophie shares the inspiration behind Drinki, some of the difficulties of starting up along with helpful advice for other young entrepreneurs!
Who are the founders of Drinki and how big is the team?
There's myself and Tariq Aris, we are a team of six - two developers and our marketing and Ops team.
Can you tell us a little about your background and education?
I started working in bars as soon as I turned 18 and then carried on throughout my time at university in Manchester. After graduating I managed a bar before moving back to London and starting a finance job, I did that for a few years before founding Drinki.
How did you come up with the idea for Drinki?
Drinki came after an 8 hour brainstorm session between Tariq and myself as we were sure we could drive footfall to bars. We knew that our customers would love the
unique offer of a completely free drink
– we just needed to find a way to build on it.
Can you tell us more about Drinki and how the app works?
Drinki provides a platform for customers to explore new bars whilst getting drinks on the house and discounts on the rounds they buy. Making it an all in one nightlife service. The idea is that you discover a new place, try one of their drinks, fall in love with the venue and spend the rest of the night there. It's such a good showcase for the bar and their skills.
Where is Drinki currently available?
Drinki is only available in London for now, but we plan to expand to the rest of the UK in the not too distant future.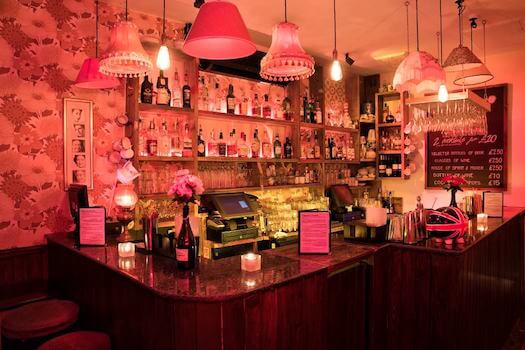 Did you receive any help from incubators/accelerators before launching?
No, we didn't actually receive any help from
incubators
or accelerators. It's been a long slog, but we have had some great unofficial advisors along the way.
How did you manage to obtain initial funding?
Tariq and I both worked in finance and we have used personal funds to bootstrap the company through the initial pre-seed stage.
What has been the most challenging part of starting your own business?
Putting together a great team. You spend all hours of the day together so team fit is key. You need to trust and respect each other and most importantly, be able to pull an all-nighter together if you're working to a deadline!
What advice would you give to other young entrepreneurs?
Speak to your stakeholders. It's really easy to get bogged down in an idea and to assume what you're doing is right for the business. But there is nothing more insightful than just getting out there and talking to your target demographic.
What are your plans for the future?
Our immediate plans are to provide the Drinki service in a lot more bars across London. We've got some really exciting bars in the pipeline currently and we'll be looking to really expand our bar network here over the coming months. After that, we'll be rolling out Drinki in other cities throughout the UK. We're also keeping an eye on things stateside, so if you're planning a trip to New York in 2017 you never know, you may well be opening Drinki to suss out the hottest bars for your night out there too. Watch this space.
Thanks Sophie and we wish you the best of luck for the future of Drinki! If you'd like to find out more, follow Drinki on Facebook, Twitter or Instagram and don't forget to download the Drinki App for free, available on iPhone and Android! :)