Can you already imagine yourself as the CEO of a successful company? A likeable but firm manager, the perfect boss and inspiration?  Before you set off on the amazing adventure that is starting a business, you will probably already have applied for jobs at some well-known, attractive companies (which aren't yours yet, unfortunately!). 
Let's say you've sent approximately 317.38 CVs and waited hundreds, no wait, millions of hours for a reply (a positive one obviously), and you have (finally!) been invited to... your friend's birthday next Saturday... only joking, a
job interview
on Monday at 8 am of course.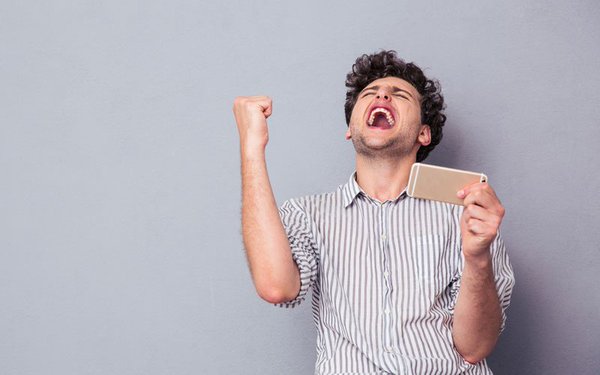 Well done, you're so lucky (say your jealous unemployed friends with tears in their eyes)! Yes, but no, because it's only the beginning and you can already feel the
pre-interview stress
setting in. Watch out, because too much stress means all your little shortcomings could reveal themselves the big day (don't get rid of the stress completely though, otherwise it would be too easy)! Don't panic: if you can find a good balance, everything should go ahead smoothly (or go ahead, at least...). Fortunately for you, we wanted to go over some of the do's and don'ts in a job interview.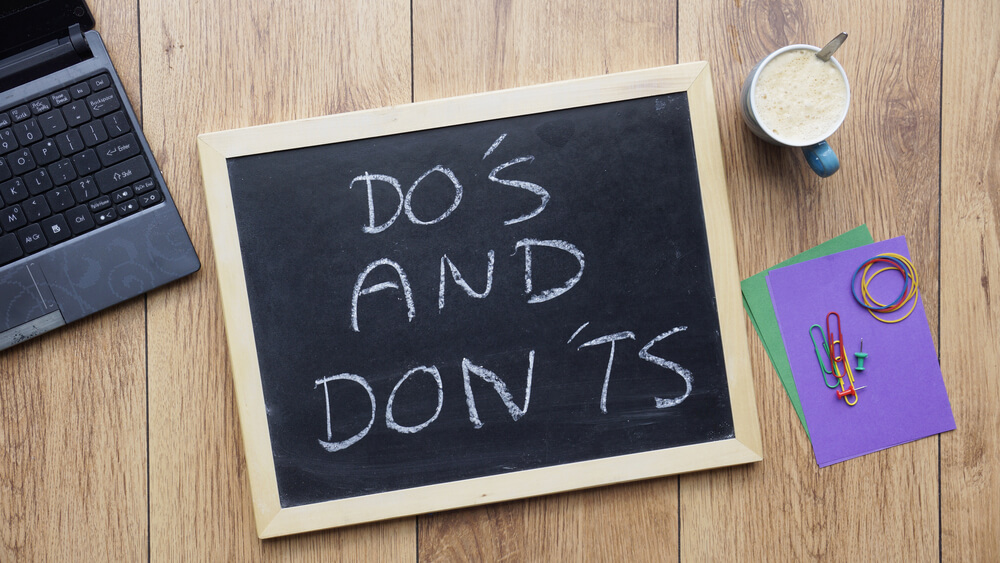 As you may already know, there's more to communication than just chit chat. Your every movement, attitude and facial expression (all nonverbal communication) give off messages, voluntary or otherwise, and are a whole other way of communicating. This is what we call "
nonverbal communication
" (not to be confused with "Non-violent Communication", which we equally recommend for job interviews) or "Nonverbal language". These acts, conscious or unconscious, which accompany your verbal conversation,
can actually help you make a good impression during your interview
. They also reveal behaviour that could make you
THE candidate
.
The DO's
Positive body language
-          
Honest eye contact
 (don't look at your feet, hands, pens or paper during the interview). It's always advisable, even crucial, to look whoever you're talking to in the eye (there's nothing worse than someone sitting in front of you who looks to the side or behind you without looking you in the eye). Being shy or overwhelmed isn't an excuse! Breathe deeply, drink (no one will tell you off for taking out your little bottle of water or asking for a drink when you arrive! Make sure you maintain eye contact even if the interviewer doesn't. You must make them take an interest in you. 
-         
 The famous handshake
: firm yet relaxed at the same time (yes, it is possible). Practice with your friends, at least you can have a laugh. -          
Smile
: After having brushed and checked your teeth in a mirror, you're ready to put on your best smile. That being said, don't overdo it and try to be as natural as possible: smile at the right time and be careful, smiling doesn't necessarily mean laughing. Pay attention to the dosage...
-          Don't forget that
your outfit
(clothes/hair/makeup) is an important element of nonverbal communication: as always, you should adapt it to match the context and the job in question. It's up to you to research the "style" of the company and choose your outfit accordingly (a clean outfit that's nice to wear and look at, which also reveals a little bit about your personality - a touch of colour to brighten up an otherwise serious outfit is a good idea. If it's warm you might need to take your jacket off, so think about a suitable top to wear underneath. -          An extra tip: when it comes to
perfume/aftershave
, preferences can differ and you probably won't know those of your interviewers: better to skip the perfume (or only put a little on), rather than overdoing it. Obviously you want to make a good impression and be sure they remember you, but not for a reason like this. You should stand out because of your personality and skills rather than because you reek of your favourite perfume! -          Do you blush easily? Don't worry, me too, but not thinking about it can only help.
The DON'Ts:
-          Hands and face
: it's can be difficult to know what to do with your hands and with a bit of stress you will probably find yourself biting your nails, putting your hair behind your ear for the tenth time, covering your mouth with your hands, touching your earlobe or nose, pulling your top down (oops, sorry that's Nadal, not you). It's not very pleasant for your interviewer to have to watch all these gestures, and it stops you from concentrating, even if you might not realise it. These gestures should be avoided at all costs as, not only do they stop you from concentrating on what you're saying, they make you lose energy and sight of what you're saying! -          
Clicking your pen and chewing chewing gum 
(not much else to say on this matter). -          
An "intrusive" attitude
: if you don't know what to do with your hands, you can rest them on your lap or the table (avoid putting your elbows on the table! You have the right to be tired or in admiration but you're not at the cinema or face-to-face with Brad Pitt!) or you can use them to help you speak (with moderation, you're not acting in an Italian advert, or refereeing a football match). -         
"Overly-familiar" attitude
: Do we really have to tell you that it's probably not a good idea to wink or pat people on the back?!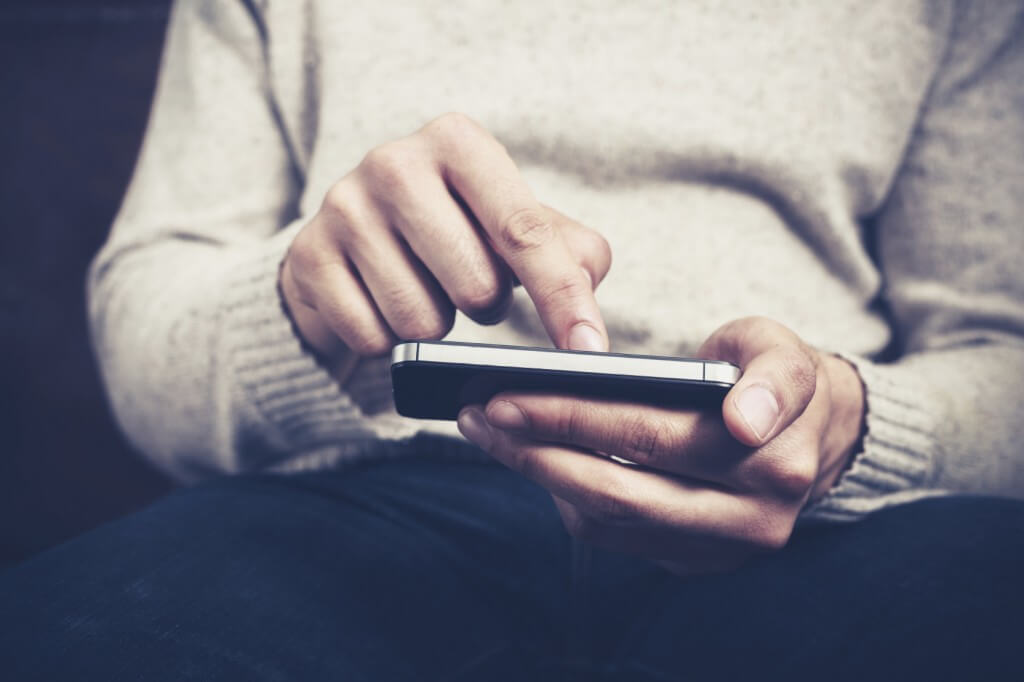 -          
The quick glance at your watch or mobile phone
 (that you thought was discreet - game over!). Regarding the former, it's wiser to leave it in your pocket on silent (or even turned off, because you're in a job interview after all and thinking about bread for lunch, de-tagging yourself in an awful Facebook photo, or knowing how the amazing night-out you had to miss out on (as you were preparing for a job interview obviously) last night was are hardly priorities. On the subject of mobile phones: pay attention when making calls on your way out or if you're still in a corridor in front of the offices: the doors/walls are sometimes thinner than you think and you don't know who knows who in a company. It would be a shame to ruin it now!
There you go, you're ready to calmly face your interview, a good night's sleep the night before, a tic tac before you go in and you're all set!