Today, the Wizbii team decided to have a little fun! We wondered what types of startups the Disney characters would have created if they had been entrepreneurs. Let's go! 
Sleeping Beauty - SleepCompanion, the light bulb that helps you sleep
Sleeping Beauty
 would have created the startup SleepCompanion, a light bulb that monitors and improves the quality of your sleep. The light bulb and the mobile app measure the quality of your sleep to help you get a better night's sleep. It emits a light which changes colour and
helps your body produce more melatonin, the sleep hormone
. SleepCompanion also helps you to wake up more easily by giving you information every morning about the quality of and the factors affecting your rest. SleepCompanion even analyses your bedroom and
adapts to create the perfect conditions to help you sleep
... Zzz.
Merlin the Wizard - Gïk, the blue wine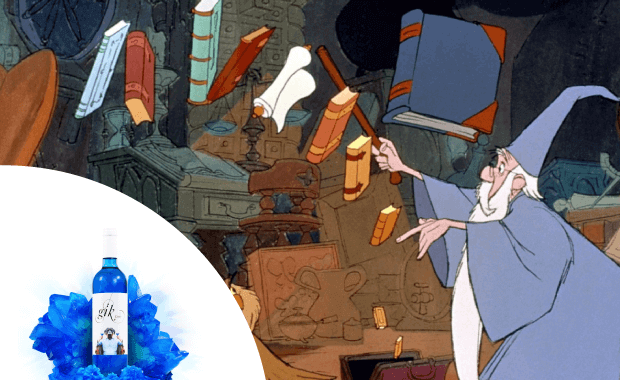 If Merlin was an entrepreneur, he would have created
 Gïk
, the first startup to make
blue wine
. The original colour is intriguing and believe it or not, it contains no colours or additives. The blue wine is created using a mixture of white and red grapes, to which two organic components are added: indigo and anthocyanin - which come from the skin of grapes and give Gik its blue colour. What's more, there's no added sugar... magic!
Robinhood - Leetchi.com, the online money pot
We can't forget about the heroic Robinhood, who steals from the rich and gives to the poor. Although his intentions are admirable, we're not sure his business model would be acceptable nowadays. On the other hand, he might have come up with the idea for
Leetchi.com
, the online money pot for all your shared gifts and projects. On Leetchi.com, there are also public money pots which allow you to help those in need - a gesture Robinhood would be proud of!
Gaston (Beauty and the Beast) - Tinder, the mobile dating app
After having been rejected by
Belle
, who preferred even hairier and wilder men, Gaston would have decided to create Tinder, where he would have been successful both in terms of matches and business.
Elsa (Frozen) - Coolest Cooler - The high-tech cooler
Elsa
 would have decided to use her powers to create something useful for all beach and pool-goers:
Coolest Cooler. 
This cooler isn't like any other. Not only does it keep your drinks, food and sun cream cool, but also offers a smoothie maker, USB charger, Bluetooth speaker, LED light (to help you find your favourite beer at night), bottle opener and many other useful features. We want one.
Cinderella - Alegory, shoes you can personalise
If Cinderella had started her own business, it would probably have resembled 
Alegory,
a Parisian startup creating shoes with 
detachable heels of different heights that you can also personalise
. The real founder had the idea after seeing his wife take off her heels after a night out. With Alegory, you can choose heels of different heights that you can change when you feel like it or if your feet start to hurt. Never again will you have to take off your shoes on a night out, avoiding the risk, like Cinderella, of losing them. You can keep on dancing until long after midnight!
Rapunzel, Tangle Teezer - the magic hair brush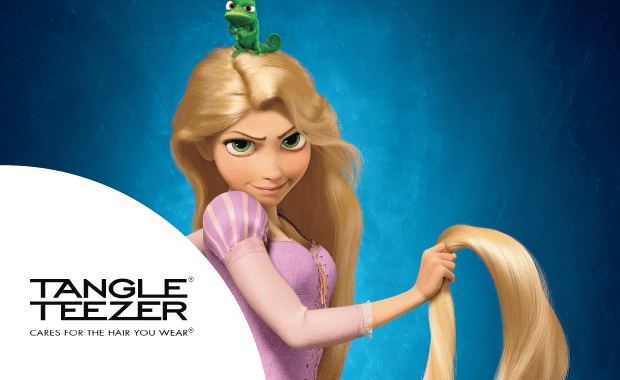 In another life
, Rapunzel 
would have come up with the idea for 
TangleTeezer
 long before the English founder, 
Shaun Pulfrey
. Thanks to this little magic brush, you need no long worry about knots in your hair as TangleTeezer can get rid of them painlessly.
Alice in Wonderland - Ganja Gum, the cannabis infused chewing gum
After her journey through Wonderland,
Alice
would have wanted to share her out-of-this-world experience with the rest of us. Inspired by her friend the caterpillar and the legalisation of Cannabis in the USA, she might have come up with the idea for Ganja Gum, a chewing gum infused with cannabis. Ganja Gum was created for medical reasons by real-life Alice and Caterpillar, Brandon Guthrie. It has the same taste and texture as normal chewing gum, but with side effects we will leave to your imagination. Apparently you can even blow bubbles with it too!
Scrooge McDuck - Winamax, Online Poker
His unquenchable thirst for money would have led Scrooge McDuck to create Winamax, the world's largest online poker room!
Winnie the Pooh - Wizbii, of course! :)
The story doesn't say whether or not it's the little Wizbii bee who is responsible for making Winnie's honey, but in any case, this kind little bear perfectly suits the image of 
Wizbii
, the professional social network for students and young professionals.
We hope you enjoyed this article. Can you find any other parallels between startups and Disney characters? Let us know in the comments!
Images © Disney, Edited by Wizbii