A student asked me this question a few weeks ago. She wanted to find an internship abroad and asked me what skills she should include on her CV to increase her chances of getting hired. She felt she had no professional experience and therefore couldn't sell herself. We're going to show you that there are more effective techniques than using a size 16 font to make your CV look complete!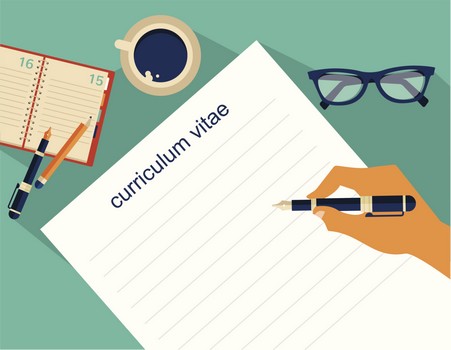 Below you can find what experience and activities to include in your CV, along with how to "sell them" to future employers to improve your chances of being chosen for your
dream job
.
1- What's that?
Before proceeding any further, remember that abroad, employers won't necessarily have heard of the companies where you have previously worked. You must therefore give them key information by adding the following details to each professional experience: -
The company's turnover figure
: this will help employers have more of an idea about the "weight" of the company - 
Number of employees
: to indicate whether it's a startup, SME or large company -
Sector/Industry
: to show what knowledge you have acquired -
The company's activity and purpose
: explain the company's activity and purpose in one sentence. To do this, you can reword the description that appears in the top results when you search for the company online.
2- Professional experience: yes, summer jobs count!
Many companies are interested in your extracurricular activities, which say more about you than you might think... these activities show that: - You know how to juggle and keep up with different activities/projects - You are open-minded - You have developed useful skills for working in a company
Below is a (non-exhaustive) list of activities you can include on your CV, along with how to highlight them in your cover letter. 
Blogging - coding - social networks
If you have a blog, develop apps or a website (even if it's just using the basic "drag and drop" tool) or you are in charge of animating the social media accounts of a society, employers will be interested by the fact that you have valuable IT skills, which senior members of the company might not master.
Sport - artistic activities (music, drama, etc.)
Sports are associated with certain values that companies often integrate into their speeches: challenge, competition, performance etc., so don't forget to mention the fact that you practice a sport, and even your results.
Summer/part-time jobs
This is probably the only professional experience that you have for the moment. Re-word job descriptions for summer/part-time jobs and highlight the skills you have been able to gain thanks to these positions. For example, for the position of a hotel receptionist, we often associate the following qualities: interpersonal skills, adaptability, good listening skills, communication skills, etc.
Volunteering - Fundraising and participating in a society
Don't hesitate to mention your participation: looking for sponsors, fundraising, street collections, sponsored runs and fairs. By doing so, you are showing employers that you have good interpersonal skills, work well as part of a team, are organised, motivated and pro-active.
Your hobbies
Pay attention to this last section. Avoid writing "reading, cinema, going out with friends"! A CV is supposed to help you stand out from other applicants, don't fall into banality.
Mention the type of books you like to read, or your favourite film genre
. Don't forget that the interviewer could ask you questions about your hobbies during an interview so make sure you don't lie.
3- Compensate your lack of experience with your motivation
For every line of your CV, don't forget to include the results you have achieved. For example, if you took part in fundraisers for a society at university,  include the amount you raised.
A final word: compensate your lack of experience with your motivation! Be original with how you present your CV, how you approach the company, with your cover letter etc. Your cover letter should scream how motivated and determined you are!