Ever felt like your CV was lacking that something special? An attention-grabbing CV could help you get your foot in the door.  Not only does it show employers that you can think outside the box, but it could also be a great opportunity to demonstrate your skills. The Daily Wiz team has decided to make a list of the top 5 favourite creative CVs.  They could give you some ideas - if you're willing to take a risk!
#1 - Fortune Cookie CV
London-based graphic designer Lotti Haxell had just left uni when she designed this yummy CV. She
fortunately
managed to land herself a job and is now a senior creative for a startup in Shoreditch. Lotti printed her CV details onto clear plastic paper which she then used to cover up takeaway boxes. She even included extra information inside the fortune cookies themselves!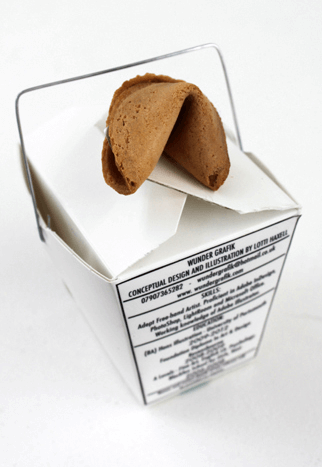 #2 - DVD Box Set CV
Michael Power from Milton-Keynes designed this creative CV, in the form of a clapperboard, to fit his personality. Let's hope he got the role!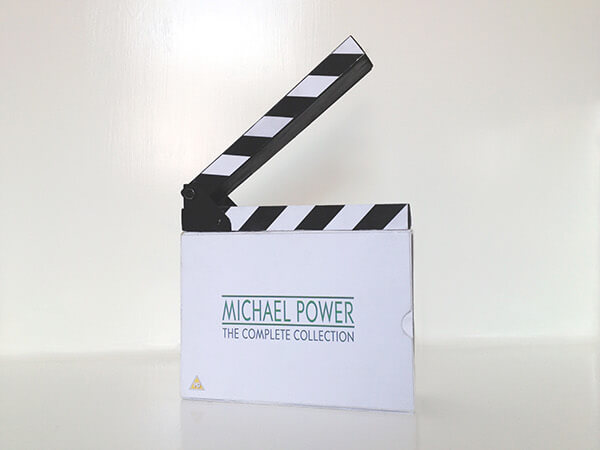 #3 - Infographic CV
A classic yet effective
infographic
CV design for budding graphic designers. What we love is how Oliver Roye, from Sheffield, has decided to include eye-catching visuals such as well-known monuments in order to tell his story so

 #4 - Wine label CV
We're not sure whether this is considered bribery or not... who wouldn't be over the moon about receiving a free bottle of wine, let's just hope they didn't forget to read the CV afterwards! This is the CV of Bernadett Baji, who wanted to apply for a marketing job at a
Hungarian wine distributor company, Bortársaság
. This extremely original CV was designed by her friend, Bálint Jaksa,
who you can find here.
#5 - Self-portrait CV
A great idea if you don't want employers to forget your face! This stylish CV is the work of Jonty Howley, an illustrator and digital artist from London, UK. Your can check out
his other work here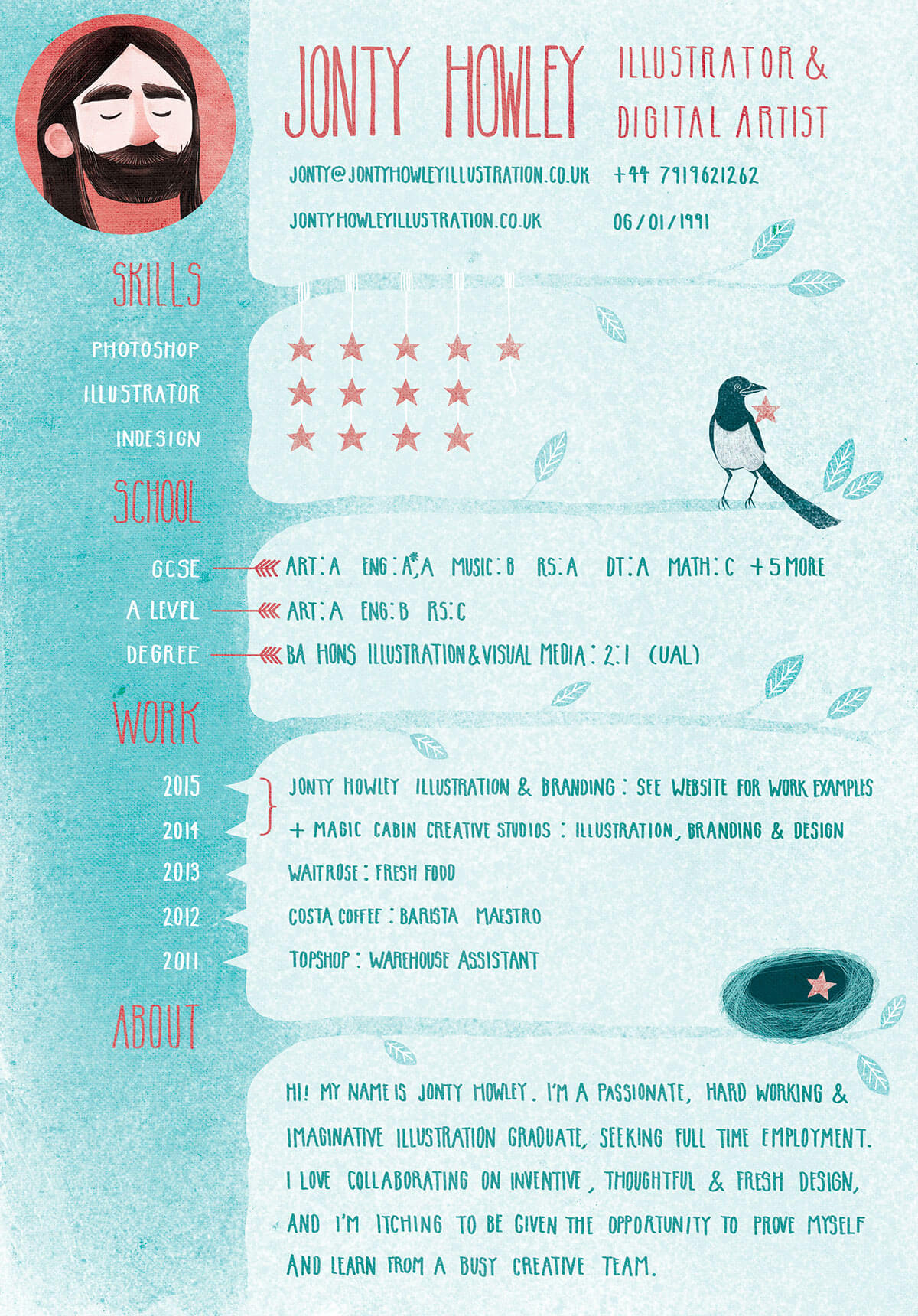 So there you have it, our favourite

 creative CVs

! We found a few other strange ones along the way which we decided not to include, such as a CV with a shoe attached (literally getting a foot in the door). We hope you have enjoyed this article, and if you've come across any other interesting or original CVs please feel free to share. :) Hopefully 2016 will bring even more creativity!