Well rested after the Christmas break, you're full of energy and ready to get stuck into your job search. Before you start looking for companies you would like to work for or making a list of your skills and interests to help you decide which sector/job you're best suited to however, it's necessary to start with the basics. In other words, it's time to create a CV that is sure to catch recruiters' attention and hopefully get you an interview for the job of your dreams.
We decided to give you some of our favourite creative CV designs to help inspire your job search. Not all of us are talented when it comes to Graphic Design however, which is why we have included five stylish CV templates that you can download for free at the end of the article.
This cool interactive CV from Finnish UX / UI Designer Elli Rissanen: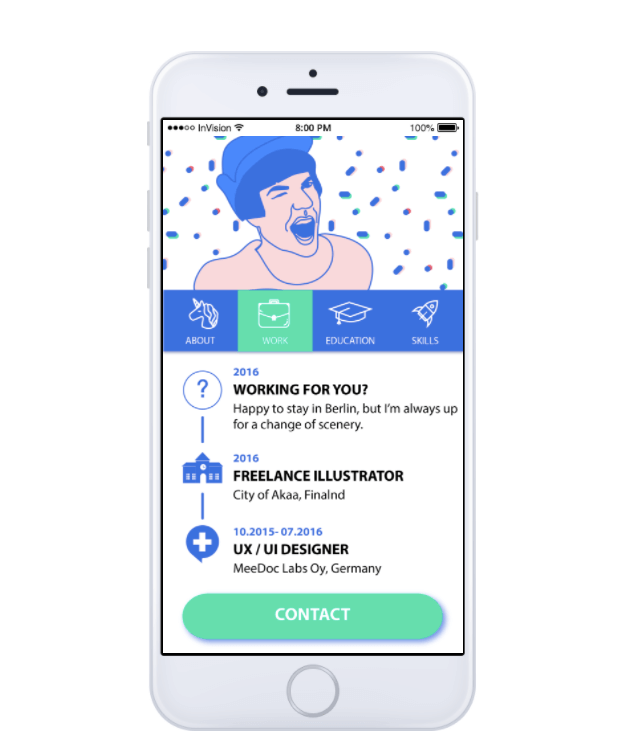 Test out the interactive version.
This colourful 3D CV from French Graphic Designer Benjamin Benhaim: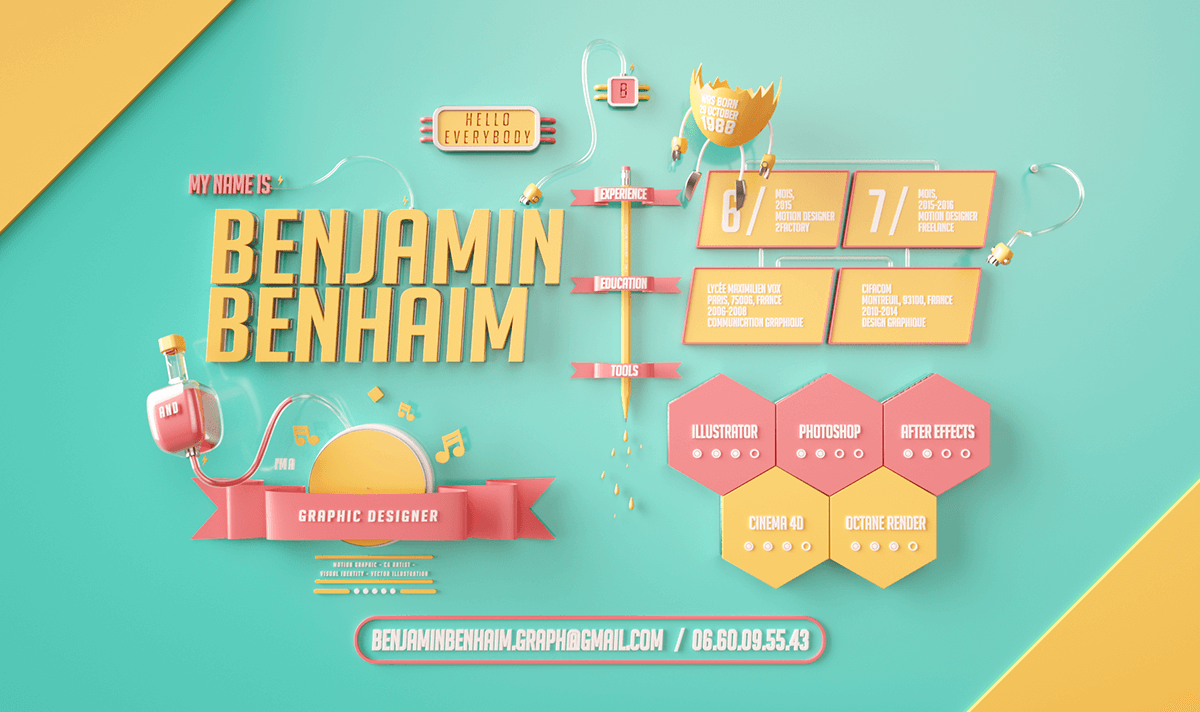 View the full version
here
.
This girly, colourful CV from Indonesian Designer Claudia Karina: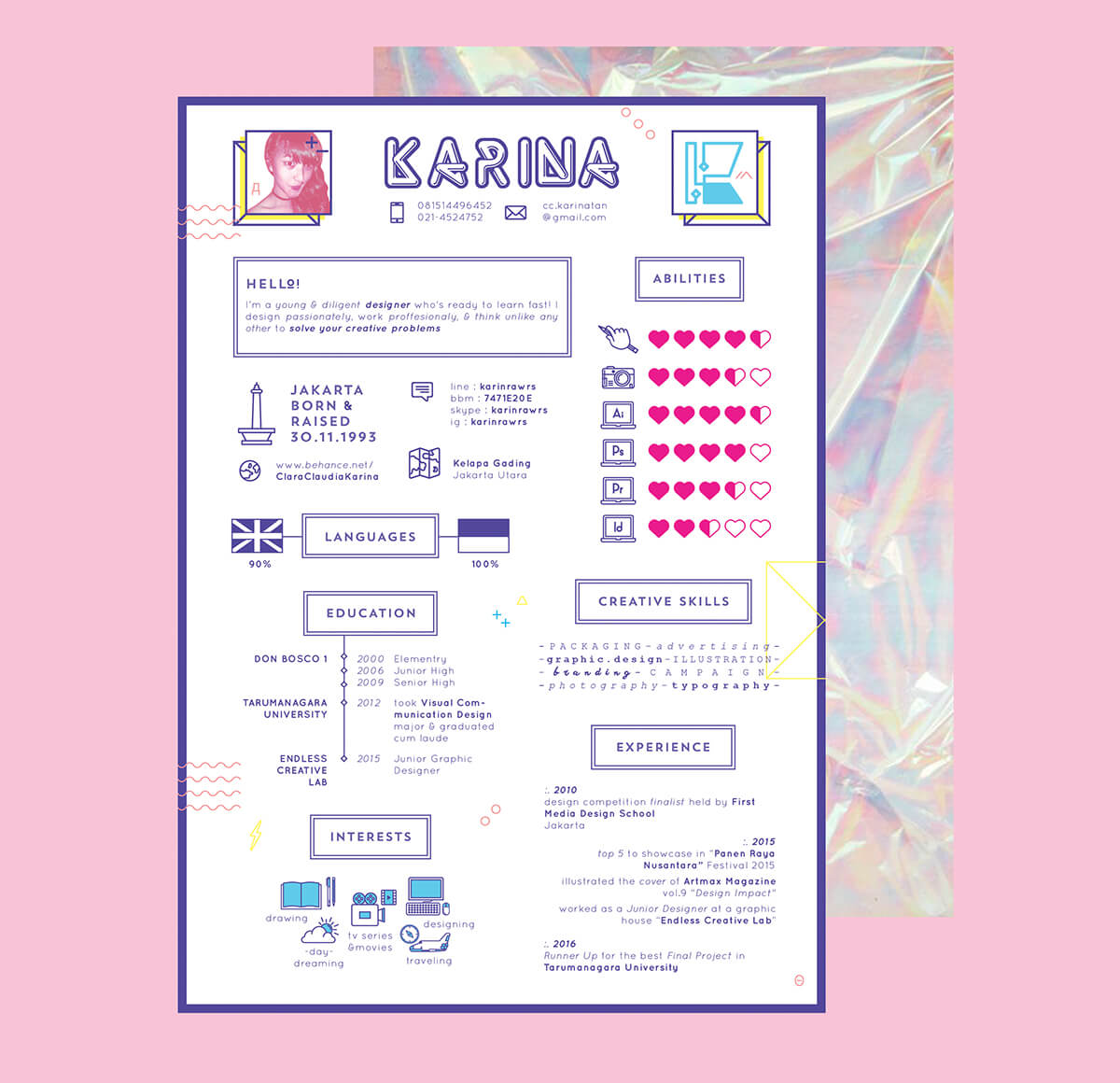 Italian Web Designer Michael Sansone's simplistic yet stylish CV:

This soothing, seaside inspired CV from Portuguese Graphic Designer, Leonor Gaspar: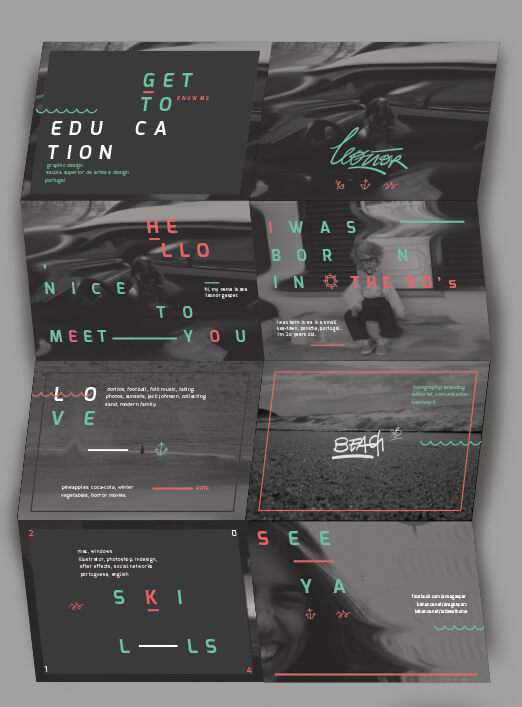 View it 
here
.
...And for those of us who aren't quite so talented when it comes to Graphic Design, here are five creative CV templates you can download for free, guaranteed to impress recruiters.
This stylish and easy-to-read CV template from Fay Zodiac: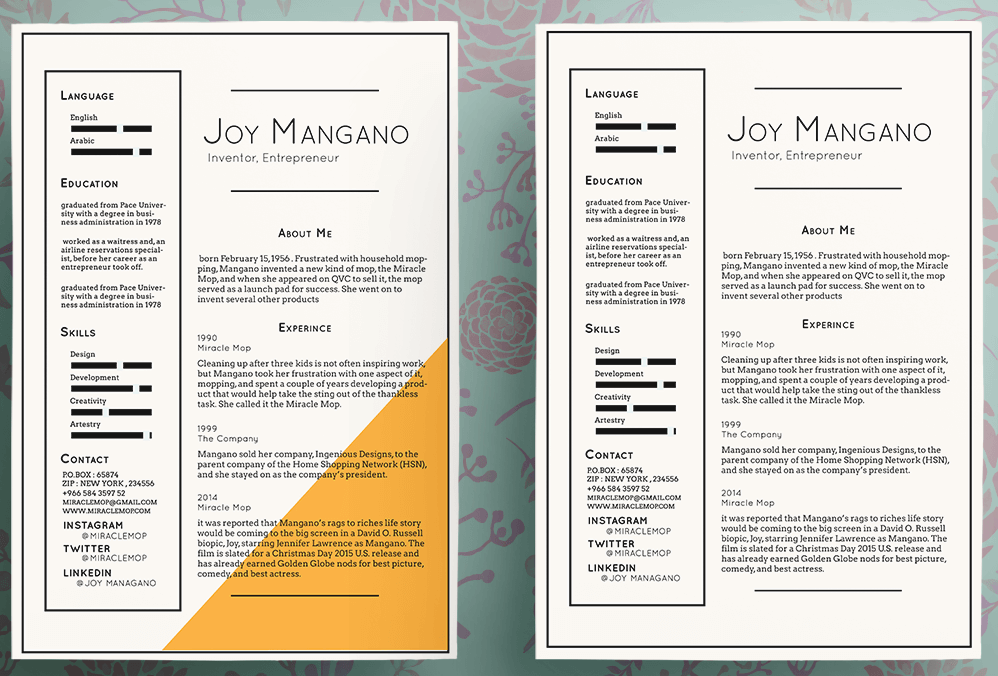 The CV is available in 3 designs, has a changeable background and is easy to edit. Download it
here
.
This beautiful, minimalistic CV template from Patryk Korycki: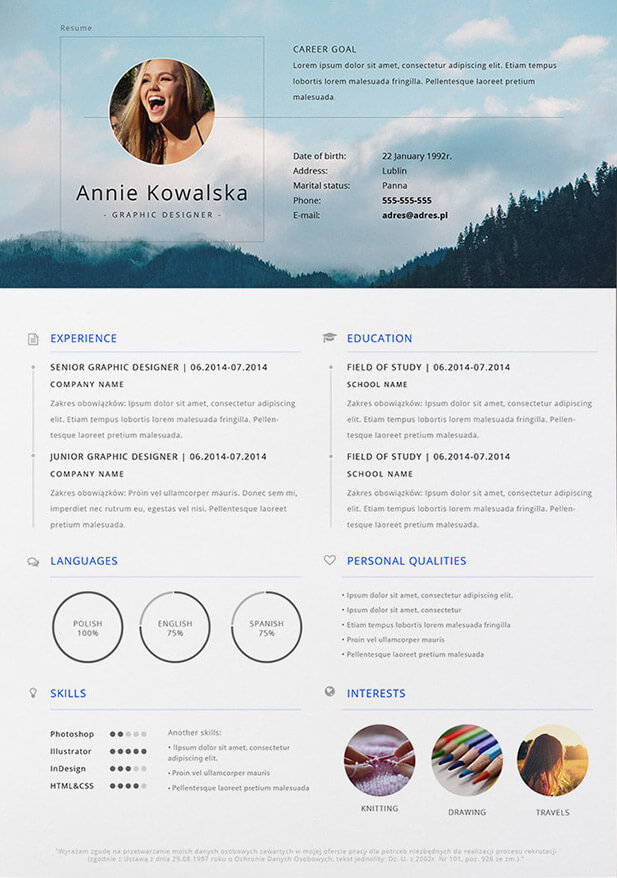 Download it
here
.
This sleek infographic CV created by Ola Hamdy: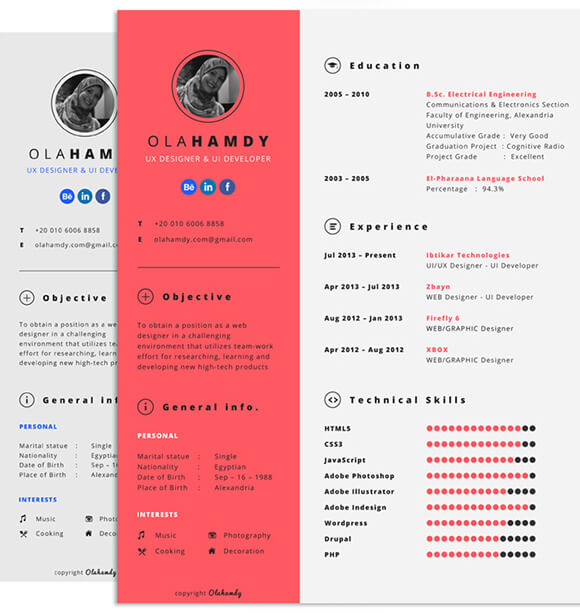 Download it
here
.
This CV from Graphic Designer Chris Harrison, which even includes a job timeline: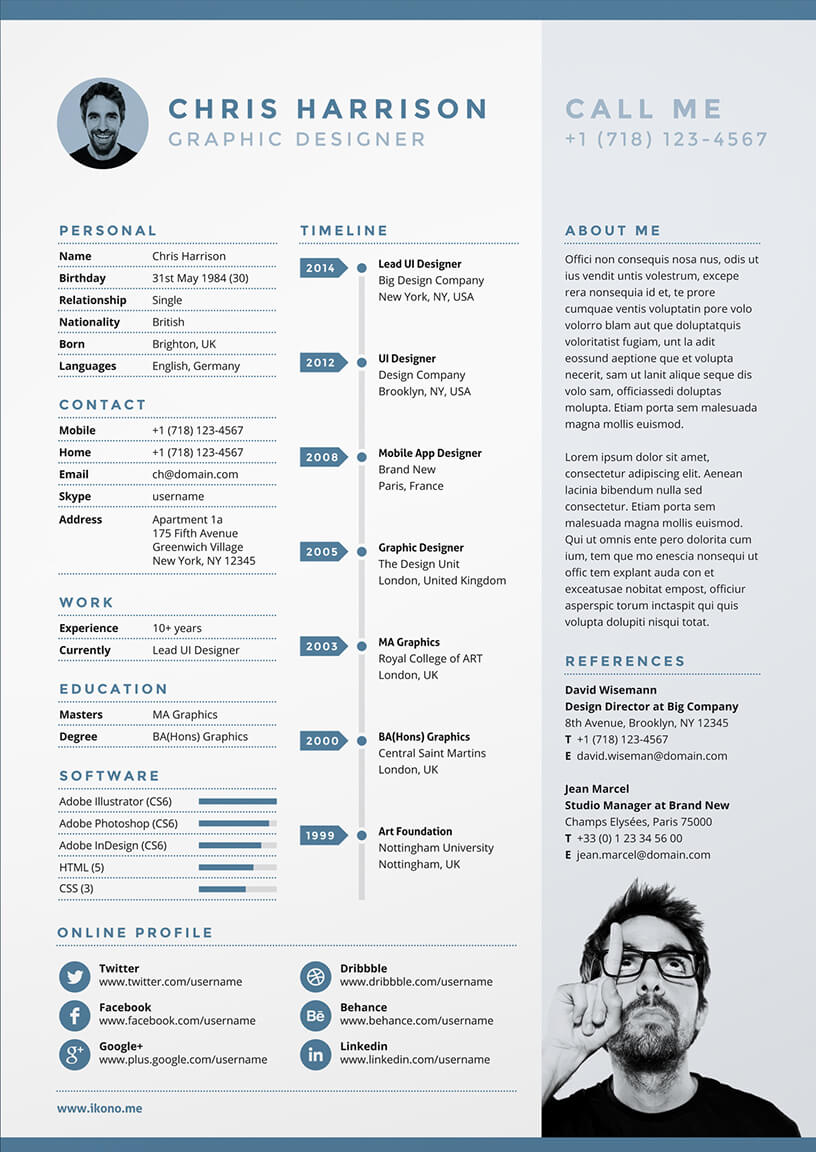 Download it
here
.
This clean and creative CV template designed by Gioele Di Falco, available in pink, blue and green: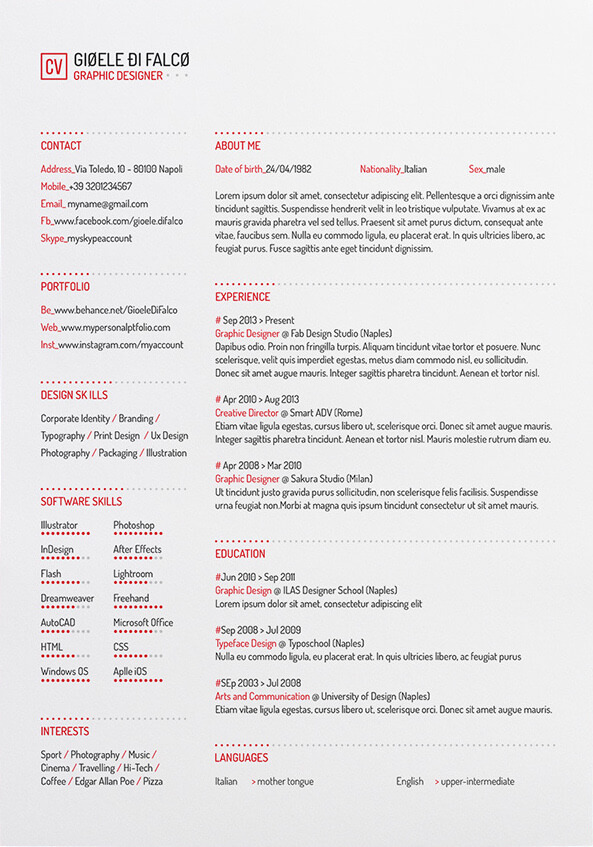 Download it 
here
.
We hope this article has helped inspire you! For tips about which hobbies and interests to include in your CV, what to include in your CV if you don't have much experience or the next step... writing a cover letter, why not read our other articles? Happy job hunting! :)