We are constantly bombarded with stories in the media about "the startup of the moment". Apparently, you need to be the new Facebook or  Uber, revolutionise a market sector, raise millions of pounds from Business Angels or win an entrepreneurial competition to be successful.
However, the reality of entrepreneurship is quite different. Companies who end up making a profit aren't necessarily those making the front page of national newspapers or winning pitch competitions.
Below are 3 die hard clichés about entrepreneurship from Valentin, My Business Plan.
1. Entrepreneurship represents freedom
Many employees draw
motivation
to leave their job and
 start their own business
from the idea that they will have more
independence
and freedom. According to a study carried out by
INSEE
published in 2010, it's actually the main reason most people decide to become an entrepreneur: 61% of business owners say the main reason they decided to start a business was to have more freedom.
But is this the reality of the situation?
Being an
entrepreneur
means that you are 100%
responsible
for the salary you receive at the end of the month. It means making 
decisions
every day that will have direct consequences on the
profitability
of your business and therefore on your life.
No more 9 - 5, paid holidays
and
a salary at the end of every month.
Despite other obligations
, employees often have more freedom than entrepreneurs. Of course, business founders don't have a boss or someone to answer to, but they do have
clients whose needs they have to satisfy
. Even worse, if they raise investment, they will have to answer to
investors
 who have been promised an 
increase in turnover
.
So although seeing the payments from your first clients arrive in your bank account is much more
cause for celebration
that receiving a payslip at the end of the month, it means a lot of sacrifices and a certain loss of liberty.
2. You must make a business plan and raise investment before starting up
No, you don't need to create a business plan before you start your own business, and you don't need to raise investment to launch.
On the contrary, it will put the breaks on your development!
A
business plan
should include
key figures
from your market and
competitors
, a strategic plan in terms of your positioning, a precise business model and justified financial forecasts. Information that you unfortunately won't be able to get your hands on until you start your business. Your business plan will end up containing figures you've found on the internet,
guesswork, 
reasoning based on your 
professional experience
, etc. Before starting your business, any data you include in your business plan will be false, so don't waste time writing 40 pages of predictions. Wait until you have a first traction on your project and feedback from your first clients. Doing so will allow you to refine your business model, calculate your
customer acquisition costs
("how much do I need to spend on marketing in order to gain a client?"), target you market more
accurately
and justify your predicted turnover figure for the coming months.
Don't forget, as mentioned previously, raising investment will always result in a certain loss of freedom. Therefore, when you start your business, it's important to feel free to
commit errors
before you find a profitable and successful model. Don't be too hasty when it comes to raising investment! The best funds for developing your business aren't those of external investors, but rather those of your clients.
3. The fewer competitors, the easier it will be
This is a mistake a lot of entrepreneurs make in their business plan. They focus on the fact that their project doesn't have an
equivalent
, that they are alone in their market sector with no direct competitors.
This definitely won't reassure bankers or investors!
Competition is a good thing as it shows that you have fond a concept which meets a
true need
, that there is a market and potential clients ready to put their
hands in their pockets
for your product or service.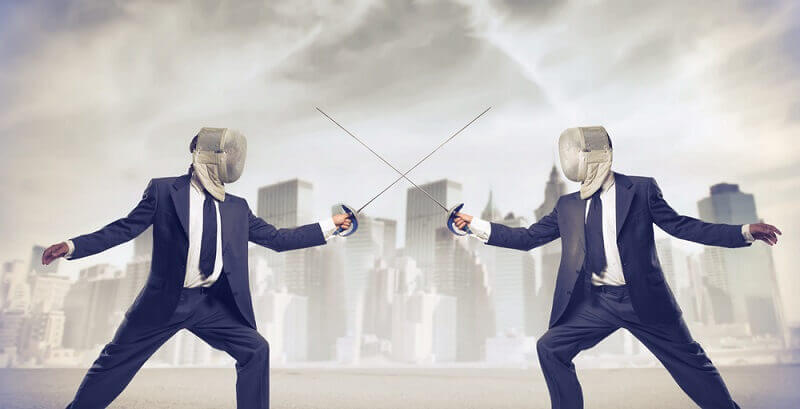 It's a lot more difficult to attract clients to a completely new product than to a variant of one that exists already. Pay attention though, your product/service must still be more
innovative than other existing products or have that extra value
. This extra value could be the quality, price; accessibility or even the way you plan to communicate to and find clients.
We hope that we  haven't ruined your dreams of becoming an entrepreneur and wish you all the best of luck for your business adventure!