A Seemingly Dreadful Situation
One of the great tragedies confronting students attending Russell Group universities (particularly for those studying in London) is the peer-induced pressure to find an internship in the City. Students are almost physically coerced not only by their peers but also by their respective career counselors to attend 'networking events' that reflect the idealized career destinations of that institution's alumni. From Goldman Sachs to HSBC, from Deloitte to KPMG, students are inculcated from the get-go with the mentality that the only index of career-related success  during your time at university is to spend your vacations slaving away at one of these corporations. And if this was not bad enough, for those that actually do wish to work at these corporations, the competition for positions is so incredibly fierce that your standard inexperienced first-year student has absolutely no chance of gaining that much-coveted position. As a result of this, students feel inadequate and worthless in relation to their peers, which then demotivates students from sending in subsequent applications in the future. So what is there to be done about this seemingly dreadful situation?
Coming Up With A Novel Solution
Being no stranger to this type of institutionalized pressure, I too was confronted with the very same predicament at the end of my first year at university. In order to circumvent the anxiety previously described, however, I decided to apply for an internship with the Afghanistan and Central Asian Association; a small London-based charity specializing in the integration of Afghan and Central Asian refugees in the United Kingdom, as well as the orchestration of various civil society advancement initiatives in Afghanistan. Although the application process did include an interview phase that always proves to be imbued with a certain degree of stress, the process only ended up taking a couple of hours. As a result of filing a successful application, I was able to start my role as a communications and research intern at the end of July. That's right: myths surrounding frenzied application deadlines in January do not usually apply for the non-profit sector, and I was therefore able to still secure an internship position WHILST being on my Summer Vacation.
My presuppositions about how easy it would be to gain three months of work experience under my belt at this small charity proved to be completely unfounded. When the longevity of an entire organization becomes contingent upon the efforts of only a handful of interns, one really begins to feel the pressure and appreciate the necessity of sending off tens of funding applications a day to ensure that the charity can continue providing the amazing services that it strives to provide its various beneficiaries. Along with the flexible hours, the intimate impersonal relations forged in the office allowed me to really gain invaluable exposure to various elements constituting the charity sector, including: marketing the charity's various initiatives, improving intraoffice dynamics, compiling complex funding applications, orchestrating international conferences, arranging meetings for representatives from other charities, conducting human resource work, and even being called personally all the way from Afghanistan in order to further discuss joint cooperation opportunities with locally-based charities. I can say without a shadow of a doubt that there was absolutely no mind-numbingly boring administrative work being done at this organization. This was a place where interns were able to push themselves into new professional spheres that would help them gain the upmost maximum from their internship experience. This is undoubtedly a lot more than what your standard vacation interns in the City will be given the opportunity to experience.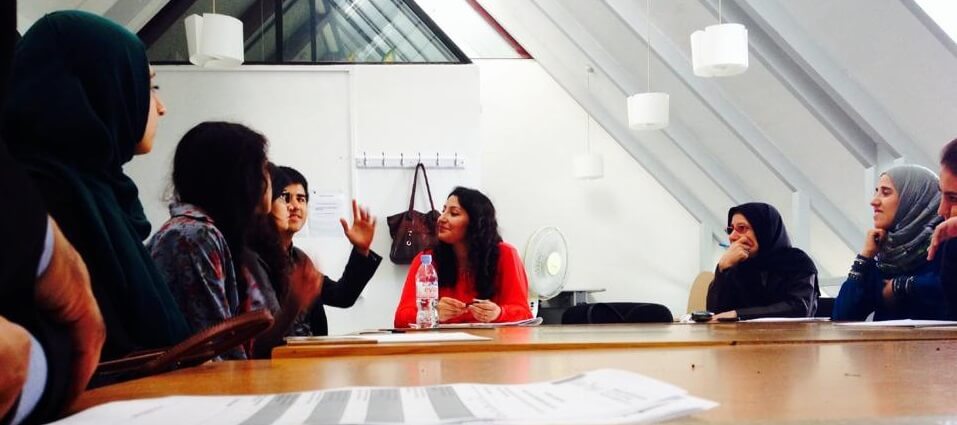 So What Should You Do?
My primary purpose in writing this article has been to tackle the anxieties that students are often faced with when career counselors start pressuring them to pursue internships in the City; internships that either a) the vast, vast, VAST majority of students are really not interested in at all, or b) most interested applicants are simply not experienced enough to compete for. In order to successfully mitigate this pressure, I would urge students to seek an internship with a smallish non-profit organization through your university's respective careers service for the ultimate reason that - when exposed to the right charity -  you will be given the opportunity to push yourself to professional limits that you did not even know existed. Having completed my three-month internship with the aforementioned charity, I can safely say that the experience has afforded me with an impressive repertoire of transferable skills that will prove useful in any future professional environment - be that in the City or otherwise.