Attending university isn't for everyone and there are many reasons for choosing distance learning: the possibility of having a job whilst studying, having a family to look after or wanting to study a programme that isn't available in any nearby universities. Perhaps you've finally found something you feel passionate about but would feel out of place studying going back to university.
Whatever your reason(s), there are some important things you need to bear in mind before you make the leap and sign up for a distance learning course. According to research, distance learning students are more likely to drop out than traditional students. So, do you have what it takes?
You need to be...
Organised
Not only will you have to balance work with study, you will have to find your way around online, be sure of the deadlines for submitting work and know how to stick to a schedule. Knowing how to manage your time is invaluable for this kind of study. If you're someone who likes to do things last minute and have things organised for you, maybe this isn't for you. You will need time management skills. Before you even think about enrolling, make sure you have enough time to dedicate to your chosen course. Set goals to maintain your motivation and break large assignments down into smaller, more manageable ones, e.g. set aside a period of time each week to do part of an essay. It's also a good idea to make daily "To do lists" and check off each task to help you to keep on top of things.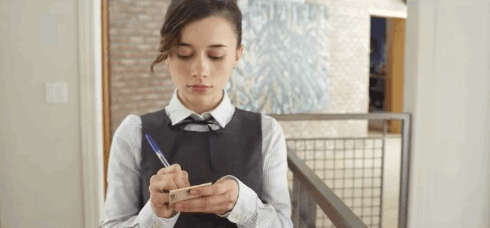 Motivated
Think long and hard about your reasons for choosing to
study
, because you will have to come back to them often. Is it really what you want to do? If you're feeling even slightly unsure about your choice and aren't 100% sure that this is what you want to do, maybe have a re-think. Remember, most students study full-time, it's not something to be taken lightly. Imagine coming home after a long day at work, is it enough to make you drag yourself off the sofa? If it is, then this is for you! You also need to be 
persistent
. Some courses are more difficult than others, and some will obviously be much more interesting. It's hard to juggle being a student with other time-consuming activities. Make sure you're aware of challenges like this beforehand.
Independent
Remember how annoying teachers could be? Distance learning will probably make you realise just how valuable it was to have someone on your back, chasing down homework and assignments. If you choose this route, it is important to bear in mind that it will be up to you to have your work ready on time.  As you'll be working on your own, you wont be able to rely on friends to keep you up-to-date on deadlines either. Online teachers will be there to support you, but only after you've tried your best to understand all the resources available. The responsibility is yours.
Patient
Some aspects of distance learning will be outside of your control, such as your computer breaking, websites crashing and the inability to resolve problems face-to-face. You need to be able to remain calm, count to ten and find other solutions. Just a little reminder: Make sure to back up all your work and save things properly, there will be no I.T. technicians around to help you if you accidentally save your essay to a temporary folder...
You will also need
basic computer skills
, as most of your study will take place online, along with the ability to
communicate and interact
on online forums and chatrooms. It's also important that you have somewhere to study which is
calm, quiet and void of distractions
... yes that includes Facebook! We all know how it goes, a quick glance online turns into 3 hours of watching vines. Establish clear boundaries between work and fun. It might be a good idea to temporarily disable social media accounts or even... turn off your phone. This is quite extreme but it's what some people need in order to stay focused!
We hope this article has helped you decide whether or not distance learning is for you and if you do decide to go for it, all the best of luck! If you have any experience with distance learning, good or bad, we'd love to hear from you, what are the pros and cons? Any advice you'd like to share? Feel free to leave a comment!