In a very competitive job market, students have to do all they can to stand out from the crowd and get their dream job after uni, even throughout their studies!
The current economic climate has meant that finding a job can be difficult, even for overqualified students. In order to attract the attention of recruiters, certain students take measures such as sending creative CVs and going to see employers directly. Everyone agrees that diversifying your professional experience remains one of the most effective ways to stand out from the crowd, and what better way to do so than working abroad?  
Article by Thibault Roques 
Working abroad, an obligation?
Students have quickly realised the importance of having an experience abroad on their CV. Every year, more and more students want to move abroad to carry out
internships
, placements and other types of work experience. Some of them are pushed to do so by their universities. This obligation to move abroad often forces young students, who otherwise wouldn't have had the courage to do so, 
to move far away from their family and friends
. Often, after moving abroad once, they are the first to want to set off on the adventure again! As with everything in life,
you should  just go for it
!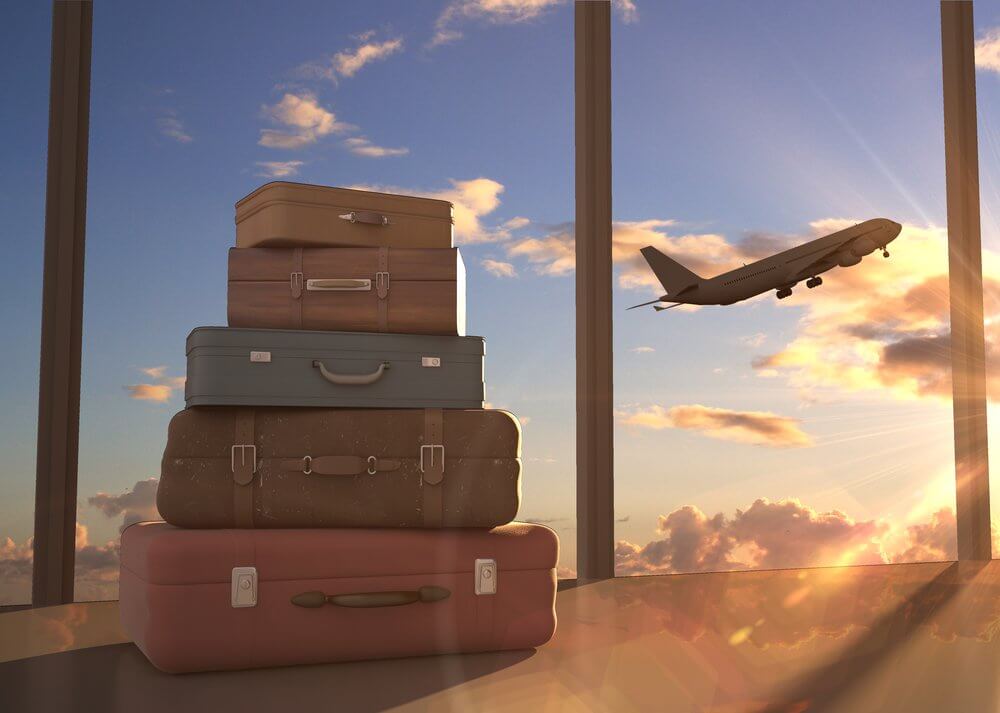 A unique and beneficial experience
According to a report from the European Commission,
64% of employers questioned in 2013 agreed that working abroad plays an important role when choosing a candidate for a job. 
Only 37% thought so in 2006. A percentage that, without doubt, will continue to increase over the coming years. Recruiters reading the CV of a student who has carried out work experience abroad will immediately assume that the candidate is
adaptable, open-minded and capable of speaking a different language
 (and we all know the importance of speaking a different language nowadays!). For students, this once in a lifetime experience will also allow them to
create an international network
which they can use when looking for a job at the end of their degree. Having a
professional network
 can be extremely useful for finding a job.
Various destinations
Working abroad opens many doors.
Choosing the right destination
is also important depending on the career path you wish to follow. Working in France, for example, will allow you to discover the French work market which, although similar in some ways to the UK market, is different in many other ways... and a lot more complicated. Let's not get started on French bureaucracy! Choosing to work in
Spain
is a good compromise for students who wish to improve their level of Spanish and is only a couple of hours flight away from home. Others prefer to jet off to
South American
countries like Brazil and Chili, which are further from home but offer a completely different cultural experience. There's somewhere for everyone.
Advice for finding a job
Once you have chosen your destination, you will need to adapt your CV and cover letter to increase your chances of getting an internship/placement. There are
certain rules that need to be respected depending on the country you are applying for a job in. 
How you apply for jobs in France and Spain., for example, is different to how you apply for jobs in the UK. With 
MyInternshipAbroad
, a specialist for internships abroad, visas, summer jobs and more, internal recruiters encourage students to
rework their CV and cover letter depending on the requirements of the country
.
Below are a few tips to help you apply for jobs abroad: 
♦ Get your documents
translated
 into the language of the country you're going to and ask someone who speaks that language to read over them. Don't depend on a simple copy/paste from a translation website. For official documents such as birth and degree certificates, make you get them
translated by a sworn translator
, otherwise they probably won't be valid. You can do this before setting off or on arrival, but why not make things easier for yourself and get everything sorted out beforehand! ♦ For countries like France, there are certain rules which are different from the UK, such as including 
a photo and date of birth
on your CV. This is the norm in France and although a photo is optional, it is preferable. ♦ Pay attention to the
importance of your qualifications abroad
, for example, and know your host country's equivalents. ♦ Many different variations exist for cover letters, in terms of the position of
contact details, format of addresses
etc. In France, surnames are written in capital letters and come before first names, e.g. WHITE Rachel. Addresses are also written differently, with the post code before the town/city.
Always bear in mind that your CV and cover letter allow recruiters to form a first impression of you! 
One last little piece of advice... Dare to go abroad, just go for it! You won't regret it, as much on a professional level as on a personal one!  ☺