Janice Taylor, founder of Blue Sky Career Consulting, shares her expert advice to help you prepare for assessment centres. Discover when you can expect to be invited to an assessment centre, why they differ from standard job interviews, what is assessed, what to watch out for and, most importantly, tips to help you successfully prepare! 
What are assessment centres exactly?
Assessment centres are an extended period of interviews, tasks and exercises held by a recruiting organisation for a group of candidates. Traditionally for newly qualified
graduates
, though some organisations are choosing to broaden this out. They provide the organisation with an opportunity to see the candidates 'in action' and how they perform in a variety of tasks, specifically designed to assess each candidate against a set of job related criteria and/or key organisational criteria and competences. Examples of criteria include:
 Teamwork
Creativity
Critical thinking
Communication skills
Leadership
Motivation and enthusiasm
Decision-making skills
Influencing skills
Creativity
How do assessment centres differ from standard job interviews? 
With an assessment centre, organisations are attempting to gain a more rounded, perhaps more realistic view of the candidate in a variety of
'hands on' tasks, assessed tests and perhaps 'role play' situations
. Whereas an interview on its own is more reliant on what the candidate chooses to share with the interviewer. An assessment centre is likely to be
more objective than an interview
. It's quite possible that there will be a group of people involved in the process, who will be present to observe and score each candidate as they undertake the different tasks. Due to the extended period of a centre,
a greater number of criteria and competences can be assessed
. This means that the organisation will gain far more information and a more rounded picture of the candidate. It's likely that the centre will provide the candidate with more information and background about the organisation itself. In some ways, it is a bit like, dare I say it, the BBC show, 'The Apprentice', without the 'pointy' finger at the end.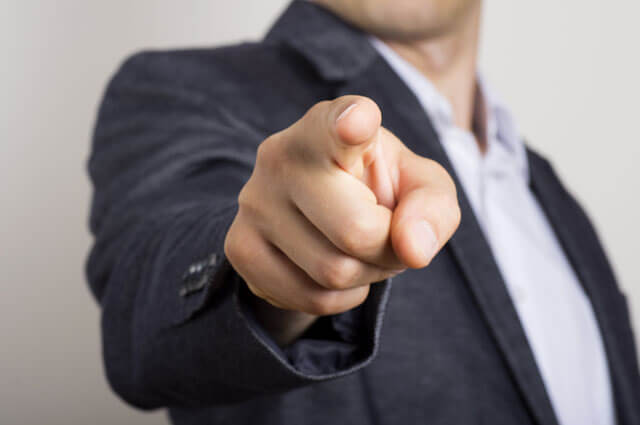 When can candidates expect to be invited to assessment centres? 
This varies from organisation to organisation, but as assessment centres are costly to design and run. An organisation is likely to only want to invite those candidates who are most likely to succeed. It might be that
after shortlisting
that candidates are invited to interview or some other form of screening first so that at this stage so
only the most successful candidates are invited to the assessment centre
.
How should candidates dress and behave? 
Generally,
as you would for an interview
, unless the activity itself requires something different, in which case the organisation should let you know. If in doubt, go back to the organisation and
ask about the 'dress code'
. I should imagine most activities would require you to dress
relatively smartly
, as if you are going in for a normal day's work. In terms of behaviour, you will be assessed
the whole time
you are there so will need to present yourself as professionally and as positively as you can. Be your best self, and focus on the tasks and exercises you are presented with. This is your opportunity to show what you can really do.
Take nothing for granted, especially when communicating with members of the organisations staff.
Don't adopt a high-handed attitude with people you perceive to be more junior members of staff.
What kind of 'tasks' or assessments can candidates expect to undergo? 
You may well be asked to participate in a wide range of exercises, from
working in a group to produce something, solving a problem
 to making an
individual presentation
. It's quite likely that you will be asked to complete a range of
individual personality, IQ
and
critical thinking tests
within a set time. You might be presented with an
in-tray exercise
, to see
how you assess a situation and prioritise what needs to be done
. Some tasks may well be more clearly related to the job, others may well seem more conceptual and abstract. Attempting to assess traits such as
critical thinking
, and
abstract reasoning
rather than specific skills and knowledge. The organisation may well decide to
put you under a bit of time pressure to see what you do and how you respond
. There could be tasks designed deliberately to not be fully completed, so what do you choose?
What should candidates watch out for? 
Prepare for a marathon, rather than a sprint.
Take each opportunity you can to rest, recharge and reset yourself. Take note of your energy levels and focus, you will need to be
relaxed enough to engage fully with the tasks and exercises, but perhaps not too laid back
. If one task doesn't go well from your point of view, don't dwell on it. There is nothing you can do about it, it's best to reset yourself and
focus on what is coming up next
. To paraphrase, Scarlett O'Hara, ' tomorrow is another day'. Don't allow one 'poor' exercise to spoil the rest.
Listen carefully to the instructions given to you at the start of the day and always read the information you are given thoroughly.
No matter how tempting, don't get involved in the 'games' others might choose to play. You are there to run your own race, to showcase your talents, strengths and skills and to present your best self. Let others 'muck about' if they so choose. Going back to 'The Apprentice' for a moment, I can't fathom why some people can't pull together to win the task.
A simple principle, if you are working as a team, you need to work as a team.
Years ago, I would not have needed to mention this, but
don't be tempted to share your experiences either before or afterwards on social media
. You just never know. It may also be worth, reviewing your existing profiles and making sure your 'public persona' is what you are happy to share with future employers.
Can you share any tips about how to prepare for assessment centres? 
Prepare for a bit of a marathon, ...... plenty of rest, sleep and good food, but in addition you will need to:
Be sure you understand what the centre will entail – seek clarification from the recruiting organisation if there is anything you are unclear about. It may well be that you are asked to prepare a presentation in advance. It is generally good practice for sample questions to be sent in advance to candidates for IQ tests etc.
Thoroughly research the company, visit their website, read their recruitment and other relevant details. It's also worth also having a copy of your completed application with you to refer to and remind yourself of the information you have already passed onto them.
Make sure you know and understand the competences you are going to be assessed against, reviewing the organisation's information and your application, should help with this.
Draw up a list of your strengths, especially those you think are relevant to the area for which you have applied. Also, consider any areas that require improvement and how you might 'tackle' them.
Plan your journey with care, so you can arrive in good time with a calm and professional demeanour. First impressions are going to count, and you will be 'on show' from the moment you walk into their premises.
If possible converse with the other candidates, this may well help with any group exercises.
Consult all possible sources of information and advice.
Find out if there are there any opportunities to practice exercises?
Sources:
https://www.wikijob.co.uk/content/application-advice/assessment-centres/assessment-centre-tips-and-preparation-advice
This link also provides access to free online tests so you can get a feel for some of the things you might be asked to do.
Hope this helps,
Janice Taylor
www.blueskycareerconsulting.co.uk