I can remember when I was at the open day of my university, a long time ago now, listening to one of the course convenors talk about the 'Year Abroad', the third year of my degree. They talked about it as if it was almost holy, and indeed it seemed mystical and tempting, and above all, a long time away. Just three years later, I was being driven to St Pancras station for my Eurostar across the Channel.
It had suddenly become all too real, and I began asking myself if I was ready to start working in another country, especially as I hadn't had lots of work experience in the UK! Either way, it was too late – the train wouldn't wait for me to make up my mind, and I had a job as a
language assistant
to start in a few days, so off to France I went. Here is an insight into my work abroad experience.
When I arrived in Orleans that evening,
I felt lost.
Not only
geographically
, but
emotionally
– I was miles and miles from the UK, surrounded by a foreign culture in a city where I knew nobody. I would be lying if I said I didn't find it all a
bit daunting
. My mentor, Isabelle, met me at the busy station and took me to her house for the weekend, where I met her family. That night, after a big meal (that's how they do things in France, I learnt), I lay in bed and wondered if I could do this 'working abroad' thing – would the students at the schools listen to me? What do I have to teach them? Would I be able to teach them properly and will they even understand me?!
There were lots of questions going round my head
and I was more nervous about what lay ahead then I thought I would be. But
I realised that it was perfectly natural
– it was completely different to my life back at university, and I was sure to have lots of questions and worries. A few days later I was introduced to my bosses and colleagues at the two schools I worked in, and eventually met lots and lots of students, many of whom I still can't remember their names (sorry!).
My new life in France was beginning to take shape
, and I was surprised at how quickly and comfortably I was beginning to slot into this new way of life. I remember the first lesson I had to give about physical descriptions – 'He is tall,' 'she has brown hair', etc. – it's easy stuff, but I stood at the front of the classroom
worrying that the lesson would fall apart and my careful lesson plan would have been wasted.
However, I managed to hide all these worries and give the lesson smoothly and successfully. Wow, I said to myself as the last student filed out of the room. That wasn't so bad after all… And really, that is how it went – by March I felt so comfortable in front of the children, and they in front of me, that I could teach a lesson with sufficient ease and confidence as if I'd been doing it for years. I felt part of the school and I even felt like a resident of Orleans, sitting at a café enjoying a
café allongé
and a croissant.
That first day of timid fear and confusion seemed a long, long away.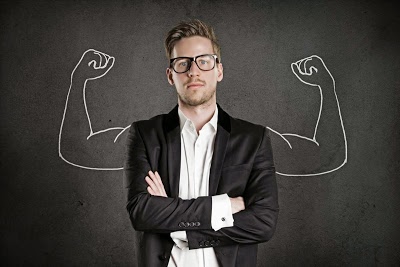 I only taught the students for twelve hours a week, which isn't much compared to my other friends from university who were working many more hours in an office, for example, but I also had other responsibilities away from the classroom. I had to prepare the lessons, using lots of different stimulating resources and activities, and I would give myself time to review the lessons I'd created, deciding what to keep and what to remove, if appropriate. I also gave private tuition lessons of English, which required me to plan another two hours a week, and so the preparation would almost always take longer than the delivery of the lessons! Because of this, it taught me the importance of being
organised
and
making use of your time
, and so now
I feel much more able to manage my time effectively next year at university.
In addition to this, the nature of my work as an
English language assistant
required me to use my
initiative
in a variety of ways. For example, there was one lesson where the overhead projector wasn't working, meaning I couldn't use my beautiful PowerPoint presentation for the lesson on comparative adjectives! At first I panicked, but I remained calm and improvised, using the students' imagination by getting them to draw something 'larger than' a mouse on the whiteboard, for example. By keeping calm and responding appropriately, it meant that I could continue the lesson effectively, which was the most important aim.
Communication was also an important part of the job,
especially since many of them, native French speakers, weren't competent enough in English to understand everything I said. By understanding their abilities, I had to adjust my language to make sure they understood as best they could – this took some time to perfect, but by the end of the placement, we could communicate even more effectively.
Working abroad
is, at the beginning, a bit overwhelming.
Everything is new and a lot of the time, done very differently to how you are used to.
But this is at the same time the most important thing about working abroad -
 it teaches you a lot, including lots about yourself.
You are thrown into a
number of challenges
, the greatest being having to cope in another country. Even if you do speak the language, as I did in France, there are many things to be learned, from having to deal with opening a bank account to describing your symptoms to a pharmacist. But in the workplace, your key employability skills are tested even more when you're in a completely new and foreign environment. Seeing it as a delicious challenge and a chance for significant
personal and professional development
will make it all the more worthwhile.