Rich Woolley (aged 27) is the founder of Paperclip, the platform that allows you to trade your unwanted items for something that you actually want.  Available on Google play and as of today on the App Store, Paperclip is the way to trade up. Rich has shared a bit about his start-up experience with us.
Can you tell us a bit about your education and your team?
In terms of my educational background, I have a bachelor's degree in Applied Business Management from
Imperial College London
and a master's in Economic History from
London School of Economics
. Professionally speaking, I have three years of experience in strategy and technology consulting. Our current team is lean; we're
three co-founders
and
three wider team members
. Our development is currently
outsourced
under a partnership agreement, and we're looking for investment to bring everything in-house and full-time in order to take our product to the next level post-launch.
What is Paperclip?
Paperclip is a
location-based platform for trading unwanted items
; browse items in your area and
propose a swap
with one of your own items, or simply
add an unwanted item
and wait for others to make you an offer.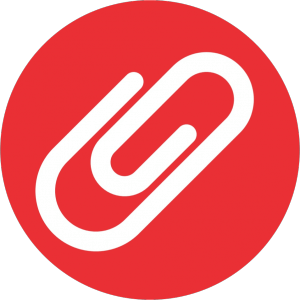 How did you come up with this idea?
Like a lot of others, I've always had a few ideas written down on a tracker, many of which I have specced out but never had the courage to take the next step with. Paperclip is a
combination of two of my 'pipe dream' concepts
; a
voucher trading community platform
and a
'tinder-style'
game for swapping items with your friends.
Why did you decide to start your own business?
It became depressing
seeing a few of my unrealized 'pipe dreams' being advertised on the London Underground
every day on the way to work, so I took a break from my career last year with the intention of getting a few ventures off the ground – I figured that without any dependents (no mortgage, wife, or kids), it was
now or never
!
One of the first things I did was to
survey the startup landscape
; I attended
AngelHack
and
London Startup Weekend
to get a feel for the scene, and it was at London Startup Weekend (after a few beers!) that I pitched the concept for Paperclip. I formed a team with a broad range of skills, and we were all very pleased to come
second overall
following our final pitch. To have the
concept vindicated by experienced judges from Microsoft and Google
assured us that we were on the right track.
How are you funded?
After achieving second place at London Startup Weekend, a
New York based hedge fund
granted us the
initial seed funding that
we needed to get the project to MVP stage. We recently received some
private investment
to help get us over the line and launch (softly!), and now we're looking to
grow the product over the summer
and
prove the concept
for further funding.
What is your business model?
The
launch version
of the app is
completely free
for all. Post-launch we are looking to experiment with a number of potential revenue streams; our primary focus will be on providing an
'enterprise side' solution
to allow local businesses to advertise on the platform. Other revenue-generating ideas that we may experiment with involve
native advertising
and
in-app purchases.
How long did it take you to build this project?
In total about
9 month
s; it took us around 6 months to get the platform running with our
Android beta
; there was a lot of fine-tuning based off initial user feedback and focus groups and so the product has undergone significant design and user experience updates. Once we had nailed down the Android launch features and design, we kicked off the
iOS development
, which upon completion will have taken around 3 months.
You are currently in the beta testing phase. When will your android app officially launch, and when do you estimate your app will be available for Apple devices?
We are now available on
Play Store
, and we have just commenced our soft launch for iOS on the
App Store
as of today, which we will continue throughout the summer followed by a significant ramp-up in user acquisition and a
thunderclap in late August.

You can keep track of updates by following us on Paperclip or
Twitter
or subscribing to our mailing list at Paperclip.co!
If you could give a young entrepreneur a piece of advice, what would it be?
It's likely that the 60 year-old version of yourself will be angrier at the things that you didn't do than the things that you did, just
stop making excuses and go for it
!