F&F. These letters summarize two major advantages of working in a start-up: Fun and friendly! Dying to know more? Check out some of the cool things UK start-ups are doing that make them so awesome to work in and our cool infographic below.
From fun team activities, like Transferwise's Holi color fight in London...
...to bonding over a classic game of beerpong like at Gosquared.
Bizzby's office dog livens up the office!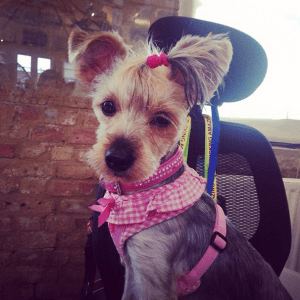 And at Clippet News, colleagues are always looking out for each other and lending a helping hand.
At Wizbii, we personally enjoy a good round of office chair battles.
Working in a start-up also provides good opportunities for advancement, a less rigid hierarchy, flexibility and the opportunity to learn a lot quickly, all in a variety of domains!
So what kind of cool things do you do in your start-up?