Crowdfunding, as the name suggests, is literally the funding of a project or venture by raising small amounts of money from large amounts or "crowds" of people, usually online. Crowdfunding is not only restricted to startups: artists, musicians and filmmakers have also successfully raised funds and awareness thanks to crowdfunding. It only takes a few clicks or a few pounds to take part, support a project you like the sound of, help them develop and create a quality product or service. Some projects even manage to raise much more funding than expected. The Wizbii team has made a selection of the most attractive UK projects who have managed to do just that!
1. Storemates: The "Airbnb of Storage"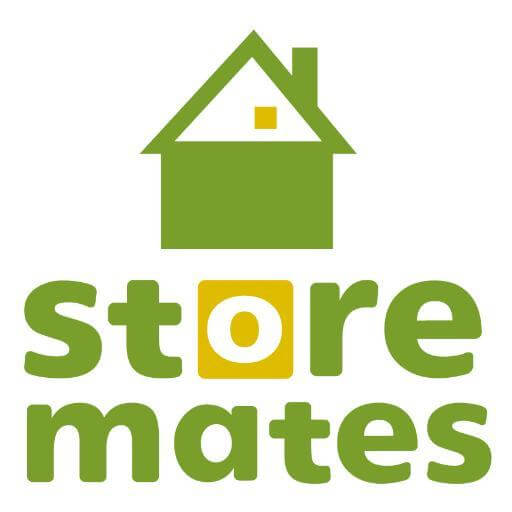 £59,619 already funded on Seedrs (Investment sought: £50,003).
Storemates is a unique concept in self storage. By matching people who require storage space with people who have space, you can save up to 50% off the price of commercial storage while those with space earn money by renting it out.
2. Snact: Take a bite out of food waste and food poverty
£13,516 raised of £12,000 target on Crowdfunder
Snact makes snacks from surplus produce. That's produce that would otherwise be
thrown away for being too big, too small, too ugly, or simply too abundant
. Tonnes of perfectly good fruit and vegetables get rejected before reaching shop shelves in the UK. Snact turns that surplus into healthy snacks like their first product, fruit jerky.
3. Bluebel: the cycling navigator powered by community wisdom
£32,297 pledged of £30,000 goal on Kickstarter
A bicycle bell that connects to your smartphone through bluetooth, hence Blubel – 
blu
etooth 
bel
l. Blubel guides you to your destination, following the most cycle-friendly routes. Its intuitive
LED gestures call out turn by turn directions
and indicate the heading of your ultimate destination.
4. The Focus Planner: Best Designed Planner for achieving goals
£23,232 achieved of £10,000 goal on Kickstarter
The Focus Planner is very helpful for both recording and storing your daily, monthly, and yearly notes, goals, and events. This is the first time that any planner has been designed with problem-solving strategies. So, you can ask Focus Planner how to solve your problems when nobody else can. It combines a best-in-class professional paper planner with goal-setting, life-changing, and tracking features without any fuss or problems. Using it daily will allow you to manage your time far more effectively than most people ever do.
5. Mindful Chef: Healthy eating made easy
£426,840 funded of an original target of £400,013 on Seedrs
Mindful Chef is a "Healthy Recipe Box Company", which focuses on the healthy and premium end of the recipe box market. Mindful Chef ships all the ingredients that you need to make 2-5 evening meals - all with
fresh organic produce
and
no refined carbs
(no pasta, no white rice, no bread).
You can support or find out more about these projects by clicking on the links underneath each photo! Do you have any projects you think deserve to been on this list? If so, let us know in the comments! :)