Having the chance to meet international students is a great opportunity, it's the chance to practice a new language, meet new people, find a job or just to gain more insight into other countries and cultures.
The founder of the startup Texten offers you 10 useful tips on how to expand your international network at uni. 
1) Approach people
This advice seem obvious yet it can seem much easier to approach someone from the same country who speaks the same language as you. Putting yourself out there and starting a conversation with someone can open up a world of opportunity, allowing you to meet people, share ideas and get over your shyness. It's an important life lesson, which can have many positive consequences for your future.
2)  Make the most of Freshers' week and the arrival of international students
Attending welcome meetings for international students during Freshers' week is a good way to meet people. When they arrive, international students usually want to do as much as possible in order to start discovering the country they have just arrived in and meet new people. It's easy to have a conversation over a drink or a 10 am break.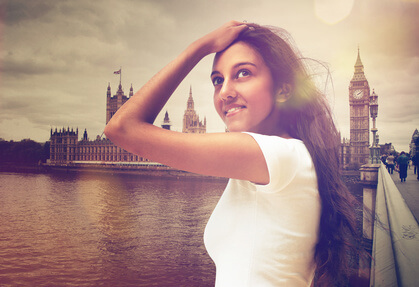 3) Help them discover your country's culture and how to make the most of your city
Arriving in a new country can often be unsettling. It takes time to find your bearings. Make their life easier by offering to help. Talk to them about your uni, your city, and don't forget to tell them about some good places to visit and go out. In doing so, you become part of their best memories!
4) Use group work to build relationships
There's at least one thing you have in common with students from other countries: studying! Make the most of group work to get close to international students and start a conversation.
Learning to work with people from all around the world is professionally enriching.
5) Try to help them improve their English
What better way to get to know each other than offering your help? It's a well-known fact that many international students are on the look out for a language exchange partner. English is the most widely spoken language in the world, but it can be difficult for foreigners to learn - that's where you come in.  You can also benefit from this exchange, you probably won't be able to believe
the progress you can make in such a short time
by simply chatting in a different language.
6) Become a member of a student society
For a foreigner, arriving in the UK is as much a synonym of a great adventure as of an administrative nightmare.
Being part of a student society
that welcomes international students at your uni is an amazing experience.
If you like helping others, appreciate cultural differences and are open minded, go for it and join a student society.
It's one of the best ways to get closer to international students during their time in the UK.
7) Take part in events and societies that help international students settle in
The aim of events organised by societies is to
get as many UK and international students together as possible to create a feeling of togetherness, making it easier to meet new people.
It's the best way to socialise! Be it during Freshers' week, Saturday afternoons, Saturday nights, go alone or with friends, you won't regret it!
8) Last but not least, why not visit them?
To reinforce the friendship you formed at uni,
visit your new friends in their countries, it's your turn to discover their culture! 
Now you have no excuse not to expand your network!