From bean to biofuel: we talk to Arthur Kay, the driving force behind
bio-bean
, the startup recycling waste coffee grounds into advanced biofuels.
Hi Arthur and thanks very much for your time :).
What age were you when you came up with the concept behind bio-bean and what was it that inspired you?
I was a 22-year old architecture student set the project of designing a
coffee shop
and roaster when I realised that
coffee was being wasted
everywhere.
Can you tell us a bit about your background and education?
I have always been fascinated by cities and this naturally lead to an interest in
sustainable urban design
.  It was a natural progression to study architecture at
The Barlett, UCL.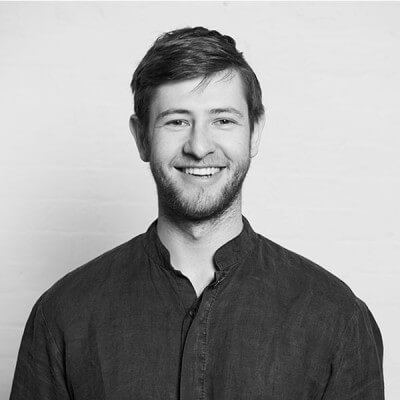 Would you be able to give our readers a brief description of what bio-bean does exactly?
bio-bean is the first company in the world to
industrialise the process of recycling waste coffee grounds into advanced biofuels
, biomass pellets for heating buildings and biodiesel for powering transport systems.
In your opinion, why is bio-bean so important and relevant in today's society?
By 2050,
75% of the world's population will live in cities
.  The problems associated with '
global warming
,' are actually created by cities.  We therefore urgently need innovative
urban design solutions
.  Most of it is a matter of
perception
, in the case of bio-bean seeing waste as resources.
Why coffee beans, not other food waste?
Coffee waste is suitable for a variety of reasons – there are
hundreds of thousands of tonnes of it each year
going into landfill and incineration.  It also has numerous properties that make it an attractive commercial proposition.
What has been the toughest part of creating your own startup and what advice would you give to other young entrepreneurs?
Vision and a great idea are vital, but growing a company beyond the startup stage requires
rigour and determination
.
In general, have people been receptive to the idea and who has shown their support for bio-bean?
bio-bean has attracted support from a range of prestigious institutions including
Innovate UK
,
Ellen MacArthur
Foundation
,
Forum for the Future
, Royal Society of Chemistry, the Mayor of London, Sustainable Restaurant Association and many others.
What are your plans for the future of bio-bean?
bio-bean is currently focused on recycling the UK's waste coffee grounds into advanced biofuels and exploring the potential to
expand internationally
.
Thanks again for your time Arthur, wishing you and bio-bean the best of luck for the future!  If you would like to find out more, why not visit the
bio-bean site
or check out the new
bio-bean journal.