A few weeks back we looked at the top 10 youngest entrepreneurs in the world. One of these was Warren Cassell Jr, who at the ripe age of 16 already owns his own company, is a published author, and has invested in a number of other companies. This inspirational teenager from the Caribbean started his first business when he was only 8, and today boasts a success that is almost hard to believe. Warren shares with us his story.
Hi Warren! Can you tell us a bit about your education so far? Do you have plans for university?
Sure. Last month my good friend Isis Harvey and I were jointly named Valedictorian of the graduating class of the Montserrat Secondary School. I graduated with two A Levels and nine O Levels. I have chosen not to do sixth form so that I can dedicate some time to my business however I do have plans to go to university.
You started your entrepreneurial adventure with a card company. How did you launch this, given that you were only 8 years old at the time?
It all started with my mother suggesting the idea of a
greeting card company
since I always wanted to start a business. From there I registered the business name with the Registrar's Office and had my parents invest the initial capital to purchase the printer, software, paper etc. I live on a small island so it didn't take that long for people to hear about my venture and call to purchase orders.
So how many companies do you actually own today? And how many have you invested in?
I own and control one company -
The Abella Group LLC
. That company manages my investments as well as my side projects, for example my
podcast
and
training programs
. I currently hold minority stakes in two non-publicly traded companies, one of which is the Bank of Montserrat Ltd. The bank is the largest commercial bank in Montserrat. In addition I currently hold stakes in two publicly traded companies. I tend to concentrated my portfolio in a handful of business because I believe that diversification retards wealth creations.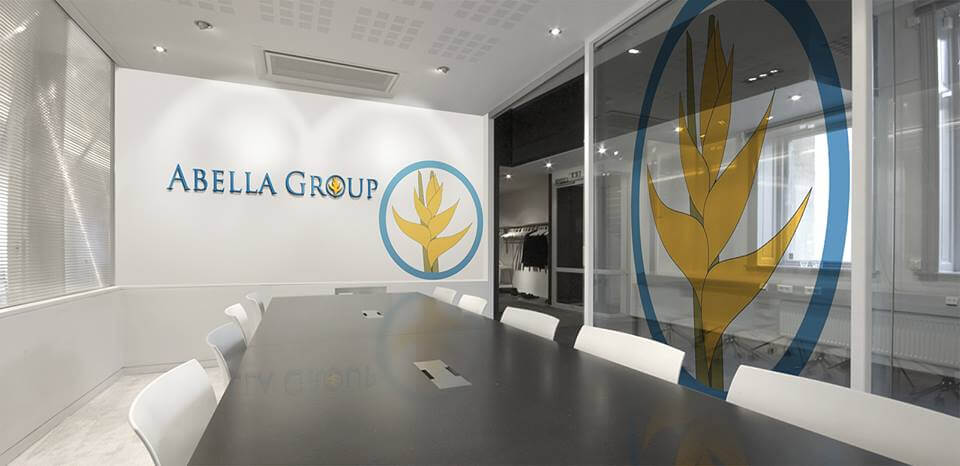 In addition to being an established entrepreneur and investor, you have a Youtube channel "Teen Tycoon: Video Series on Success" and regularly contribute to a number of blogs (Entrepreneur, Huffington Post...). How did (or still do) you balance your schoolwork with all of these activities?
I kept a very disciplined schedule, and I cut out anything and everything that didn't help me achieve the goals that I had set for myself. I think the key for staying productive is to constantly remind yourself what it is that you wish to achieve at the end of life. Balance came naturally because I was laser focused on my goals.
You have already written 2 books, and you're only 16! Can you tell us a little bit about these, and what the writing process was like?
Sure. I strongly believe that one should share whatever wisdom they have with others in order to spark new ideas and innovation. My two books,
Swim or Drown
and
Farm of Wisdom
, contain my thoughts on how to solve problems. I believe that one can get answers to some of life's most difficult questions by simply 'listening to the sounds of nature'. In Swim or Drown, I share a few business lessons that I learned from the ocean and in the Farm of Wisdom I share several nuggets of wisdom in the form of twenty-five different parables. I have always enjoyed writing so the writing process was amazing. The Farm of Wisdom started with an outline for each parable before I started while the writing process for Swim or Drown was more laid back. I didn't have a set outline and instead wrote chapter by chapter based on how I felt during that time of writing.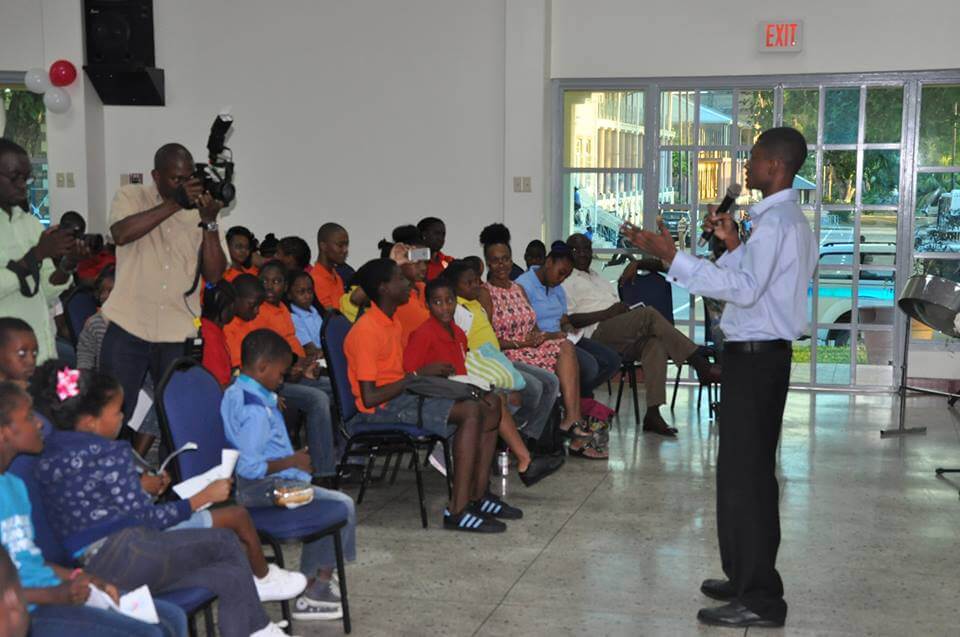 What are the biggest challenges have you faced?
Bursting out of
obscurity
. My mentor Grant Cardone says it best,
"Obscurity is a bigger problem than money."
I invested tremendous amounts of resources, i.e. time, energy and money, in getting known around the world. I understand that if people don't know me they can't benefit from my message.
What is your greatest source of inspiration?
I simply want to discover and operate at my highest potential. I am deeply convinced that my capabilities are much more superior than what I can imagine. Everyday I am inspired by what I can make out of my life on earth.
What is the one most important piece of advice you would give to other young entrepreneurs?
Set goals that probably cannot be achieved in your lifetime.
I've learned that the bigger the goal, the more you actually achieve in the end. I have also found that setting 'delusional' goals keeps me motivated every morning.
And lastly, what are your future goals?​
I hope to build a billion dollar rental property portfolio by the time I am fifty, and hopefully float that real estate company on the stock exchange to give others the opportunity to create wealth for themselves.
Thanks Warren! Follow him on Facebook or Twitter to keep up with his latest developments.